HH, a newcomer to the elite world of ultra-top of the range catamarans, intends to combine incredible performance and luxury interiors thanks to exclusive cutting-edge technology. These boisterous catamarans really do have some spectacular characteristics: but do they live up to the hype?
Highly personalized, exceptional machines
The 66 presented at the Cannes Yachting Festival was the first in the series. Five boats are currently being delivered. Hull number 2, Night Fury, underwent seatrials in November and as you read this, it's highly likely that hull number 3 will be completing hers (a super-charged model with an extra 3 meters added to the rig, and the bowsprit extended by 1.4 meters). Lighter and more powerful, she should be lifting a hull from 16 knots true! Numbers four and five are almost complete - number five has tiller steering as well as an interior helm station, aft of the mast cockpit. These different versions clearly demonstrate the yard's approach: Permit enlightened and fortunate owners to play with the project by personalizing their platform to an extraordinary degree. This strategy is reminiscent of the first generation Gunboats! Tooling for the 55 footer is now finished and production will begin. Next up is a project for an 77 footer.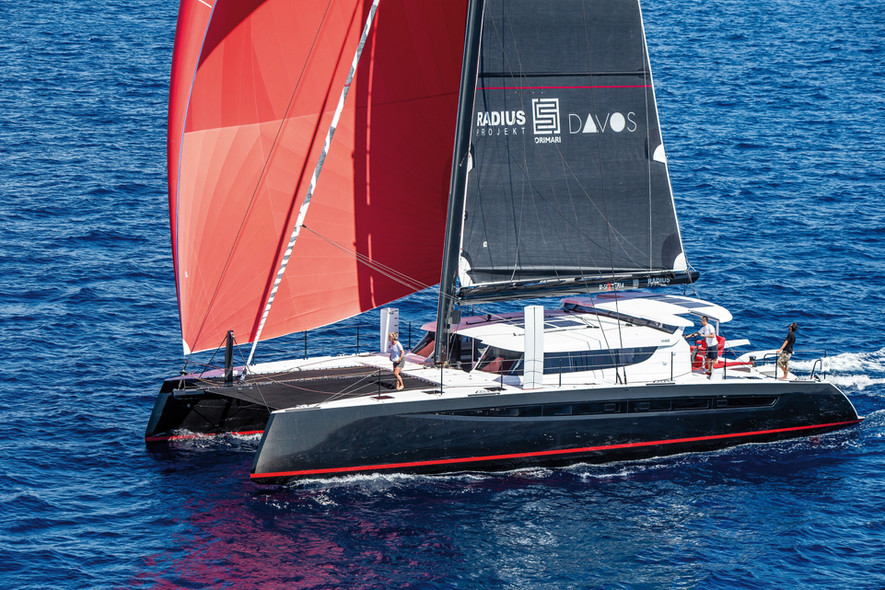 HH (Hudson & Hakes): a fusion of skills
N...
To read in full,
Buy the boat test
Boat Test price$5.00Inc. tax
Purchase
What readers think
Post a comment
---