Powercats have many attractions for both the cruising boater and day sailor alike, who can enjoy the stability, space and frugality, as can be seen here on the Chinese-built Iliad 50 that Australian company Multihull Solutions has brought to market. At 50 feet, this boat is the first of a range that also saw a 70 model at the Sydney Show, with a 60 and 90 due to follow later. 
"But this isn't just another powercat", as Multihull Solutions boss Mark Elkington was keen to point out to me as we gazed at the Iliad 50 moored on the Gold Coast.  "The Iliad complements our Fountaine Pajot range (which is soon to include a Power 67 – Ed.), which are IPS driven boats ideal for coastal cruising, a very different market from the Iliad buyer. Here, we start at 50 feet because you need that size to have all the equipment that a true passage making boat requires."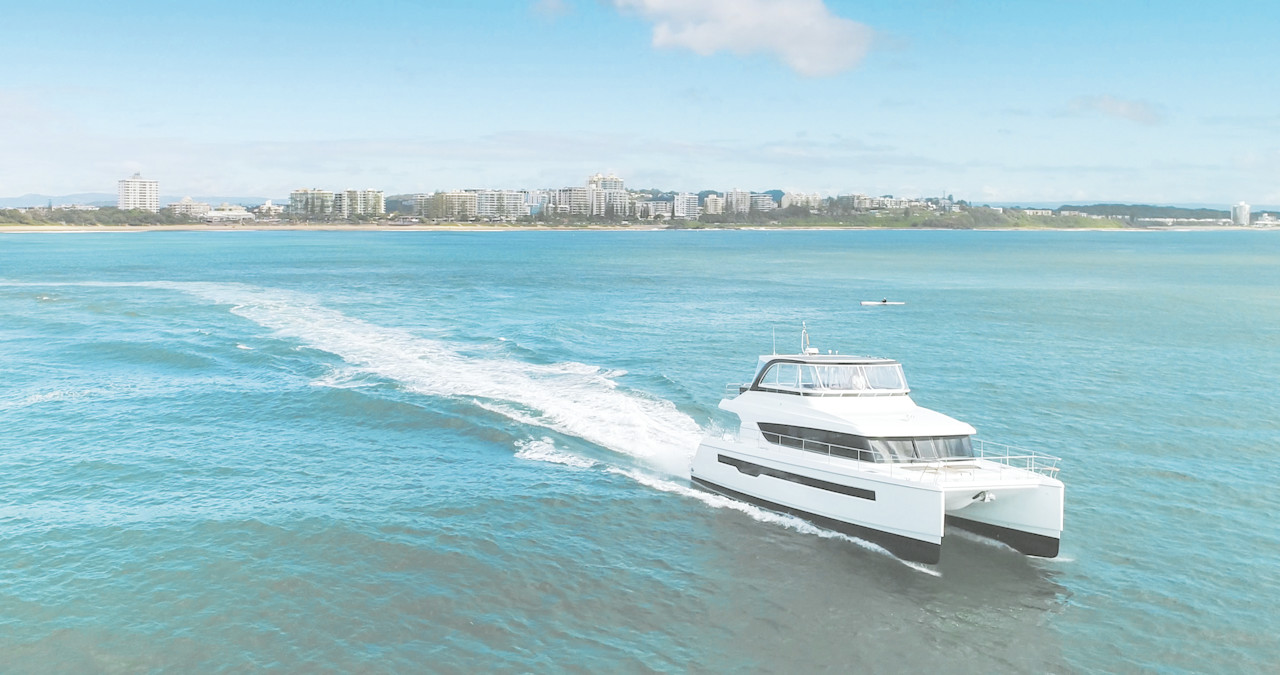 Focusing on an exploration vessel
The popularity of explorer-style yachts has never been higher: boaters seek to escape the madding crowd, while embracing the latest technologies that liberates them from onshore services. For motor yachts, fuel efficiency is a key feature and this is where catamarans with their low-drag hulls become attractive. "Realizing this and then forming a consortium to bring such a vessel to market proved a steep challenge however", explains Elkington. "I explored about 50 shipyards around the world for an offshore passage maker style of vessel, that was tough enough to be beached if necessary, but most were using IPS engines, which are too vulnerable, so our choice was either ...
To read in full,
Buy the boat test
Boat Test price$5.00Inc. tax
Purchase
What readers think
Post a comment
---