Discreetly, the 50-foot "Archimedean" catamaran sector, on which a limited band of world leaders reigns, is seeing the emergence of new high-end initiatives. Are we witnessing a strong return of the artisan shipwright's yard? The example of the ITA 14.99 illustrates this diversification: we went to Saint Raphaël, in the south of France, to take a closer look.
In less than half a century, catamarans have managed to win over a cautious public and promote the image of the cruising multihull. Through its own qualities and developments, this platform - almost considered scandalous in the 1960s and still being contested in the 1980s - was becoming desirable by the early 2000s. From then on, one could have thought that the catamaran success had stopped in its tracks... Wrong! Foils and generating lift are once again shaking up conformity, while the very high-end of the range is seeing exuberant creativity. All this coming directly from ocean racing.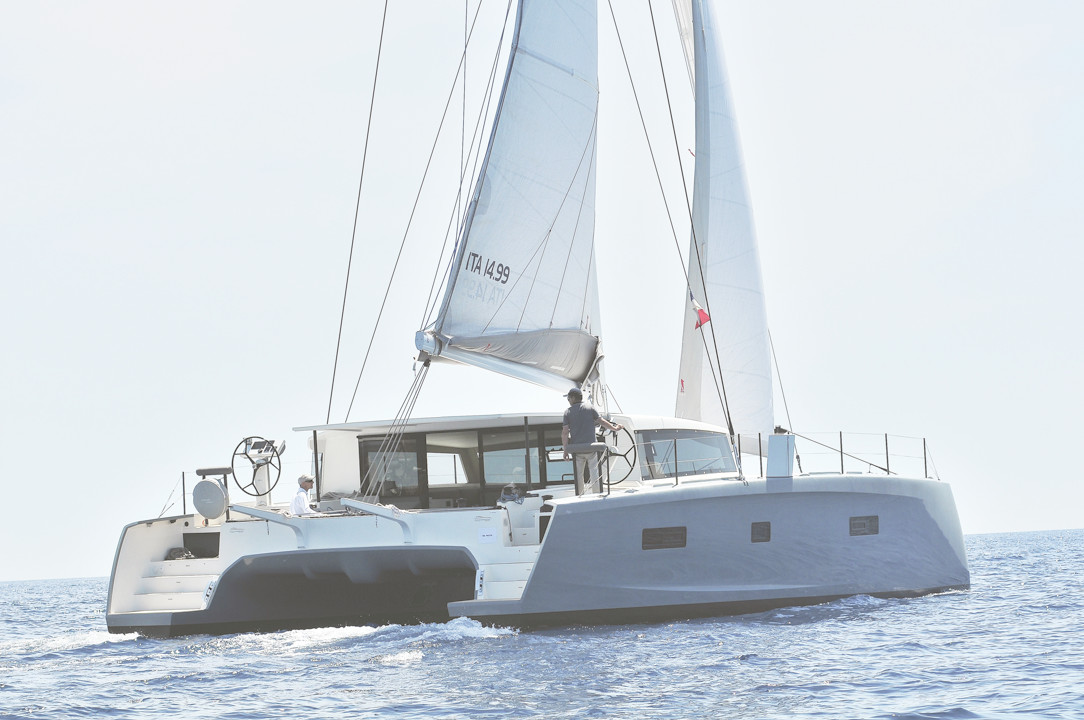 Creativity at the helm
In 2016, Emanuele Caprini, an outstanding yachtsman, decided to build a 50-foot catamaran for his own use. This enterprising businessman couldn't find a multihull corresponding to his expectations on the new market, so decided to launch his own design. Together with Sonia Segato, who has a very good knowledge of the Italian industrial sector and in particular the Italian "Silicon Valley yachts", they scoured European boat shows before entrusting the design of the future ITA 14.99 to the naval architecture firm Yacht Design Collective. The manufacturing process and the...
To read in full,
Buy the boat test
Boat Test price$5.00Inc. tax
Purchase
What readers think
Post a comment
---