We often consider the Lagoon 380, in production for almost 20 years, to be the smallest of the Lagoons… But no! It's the 37, produced from the early 90s. An attractive model.
Little known, the smallest catamaran built by Lagoon deserves attention. Although built in relatively small numbers, the current world leader in the cruising catamaran market was, at the very beginning of the 90s, a young company. Lagoon, a brand created by Jeanneau, was at first interested in the large models – the 55 and 57 – before launching into the market for more modest boats, with the 42, then the 37. These two models were at first built in the United States, by Tillotson Pearson Inc. Composite, one of the precursors of composite using infusion. Jeanneau's wager was to appeal to the American markets, and join the charter fleets on the other side of the Atlantic – an aim in which they succeeded, as the 37 was then chosen by Moorings (under the name Moorings 3700).
A design which remains flattering
Following the example of the models which preceded the famous 410, the 37 displays a wedge-shaped coachroof design. It is rather successful, has aged well…but it is a long way from the vertical belt of portlights then imposed on all the Lagoon models. As a result, the 37 doesn't really seem to be part of the family…at least from a visual point of view. Because for the rest, and in particular the hull design, we are already dealing with the famous VPLP office. The Lagoon 37 hulls are finally very close to those of the 380. Slightly sloping bows, round sections, with however a smaller waterline beam.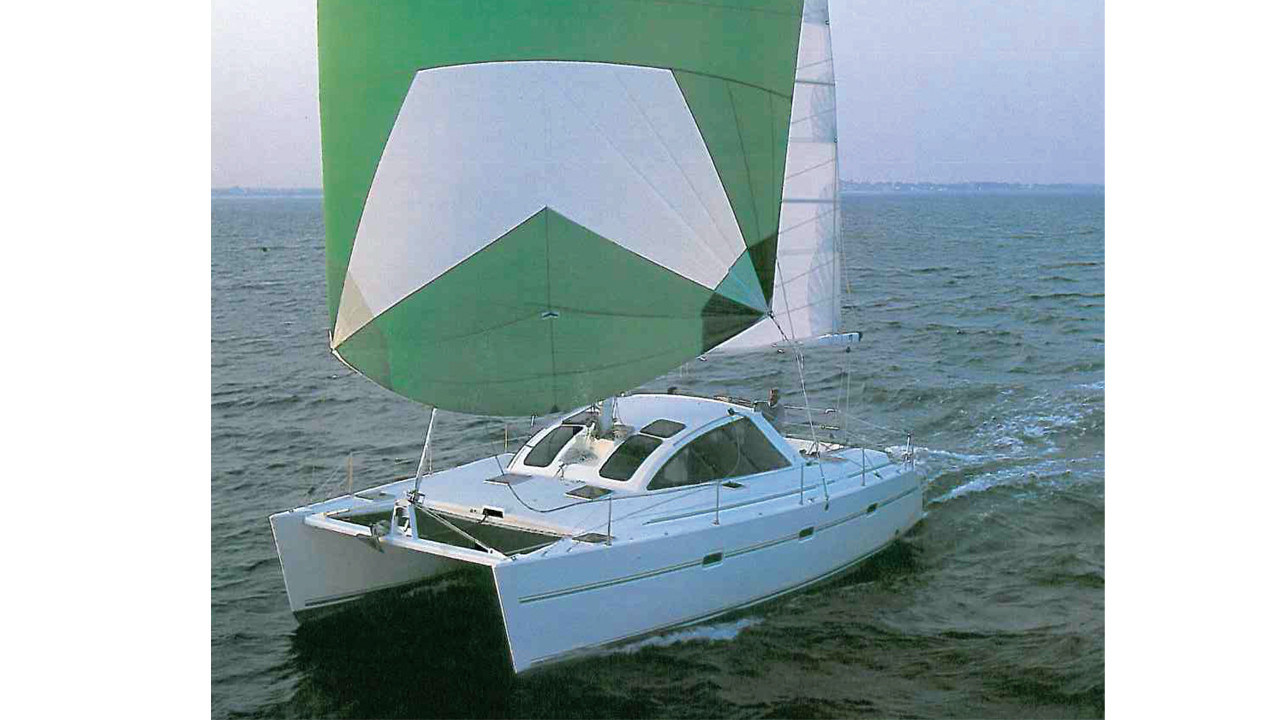 A catamaran which only asks to sail off the wind!
Dedicated mainly to charter, the Lagoon 37 is offered with a very modest rig; the mast is not very tall and the roach on the mainsail offered as standard is verging on a straight line. One of the magazine's faithful contributors – François – has just sailed round Spain aboard a 37 on which almost 6m² have been gained on the mainsail alone… A 13% gain! Our experienced skipper also pointed out that two folding propellers and a bit of weight reduction gives this Lagoon its wings again – with an incr...
To read in full,
Buy the boat test
Boat Test price$5.00Inc. tax
Purchase
What readers think
Post a comment
---