As either a sign of the times or a marketing test, Lagoon is opening its entry level model to owners and charter companies who wish to control their budget and purchase an attractive basic version, even if it means forgoing some equipment to enjoy it now!
Presentation, silhouette
With 500 examples on the water, the Lagoon 380 has nothing to prove; it represents a trend: for easy, liveable catamarans, aboard which the pleasure of sailing 'on the level' is more important than excitement. The silhouette, disparaged at first, is now very acceptable. The simple cabin roof sets the tone clearly: family cruising.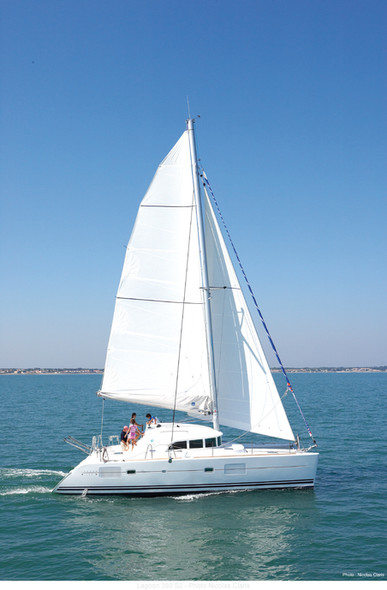 Construction, architecture
The 380, similarly to the 420 and 440, is built in the Vendée-based Beneteau factories, whose productivity is a reference. The polyester phase remains classic, the lamination is carried out by contact, in a female mould. The hulls are in foam-glass-polyester composite (vinylester below the waterline); the deck is in balsa sandwich.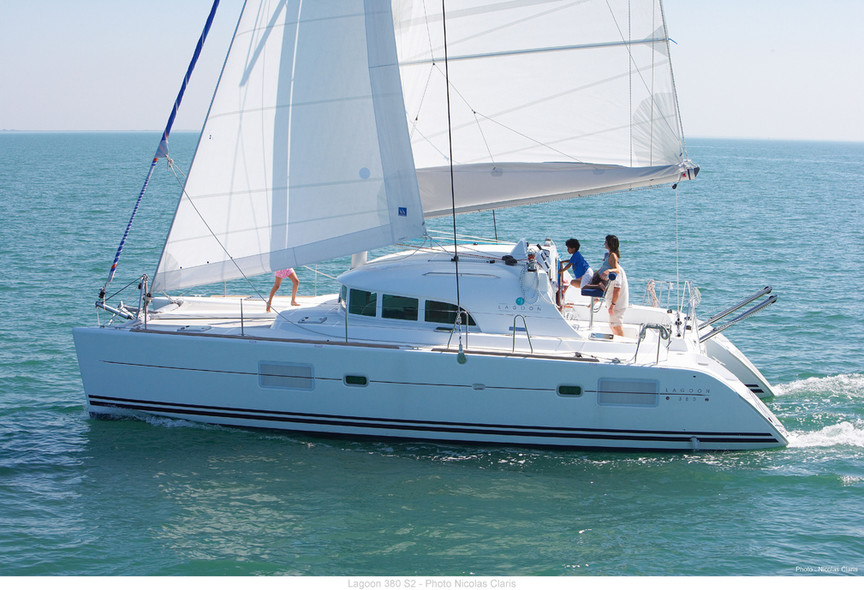 Deck plan and accommodation
This is the moment to take stock of the concrete differences between the Club and the Premium versions. They concern essentially the secondary equipment: the 220V installation, engine insulation, stowage, pulpits, specific soft furnishings, saloon settee ba...
To read in full,
Buy the boat test
Boat Test price$3.00Inc. tax
Purchase
What readers think
Post a comment
---