The 39 and the 52 showed the way back in 2013, but it was the 42 and the 40 that turned the idea of setting the rig further aft into a winning formula. The 46 now picks up on this experience to apply this idea (new to cruising boats, though not racing!) to the heart of the Lagoon range... the stakes are high!
A significant transformation!
At the time of writing, the 46 is not yet available on the market, but we had the chance to try Prototype #1 (there will be three, before going into production). It is due to replace (in June 2019) the 450 which has already broken the record of the most prolific catamaran in the world (746 Flybridge version and over a hundred S versions!). Why, then, do they need to replace such a successful model? Probably because after 10 years in existence, you need to renew to maintain potential interest, attraction, surprise and creative image. But also because the technical changes which began with the 42 , then the 40 can't remain isolated features and are intended to be generalized across the entire range.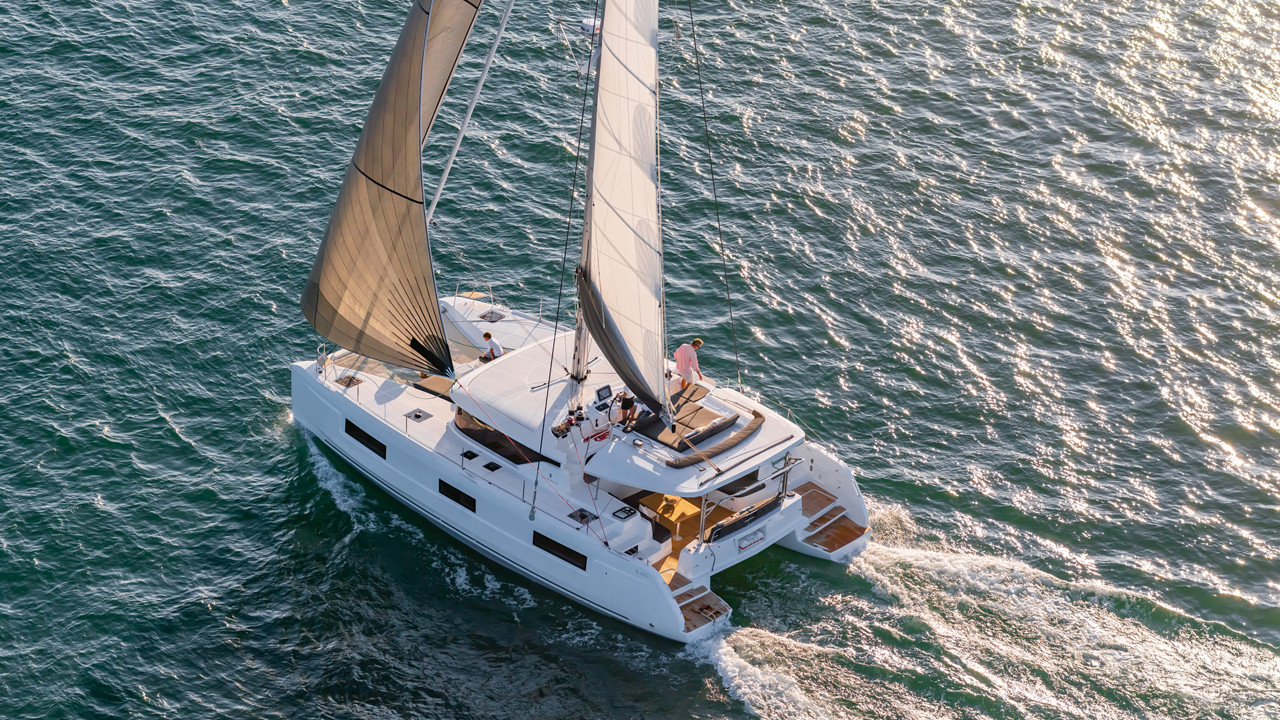 A rapidly evolving style
The 46 seems to be the product of synthesis of several simultaneous influences: The VPLP architecture which advocates a revolutionary rig and a more efficient centering of weight, and an enhanced exterior design. This is the result of the collaboration with Patrick le Quément (a great designer in the automotive industry) and the interior style by Nauta which highlights Lagoon's desire for a more luxurious feel and ever more s...
To read in full,
Buy the boat test
Boat Test price$5.00Inc. tax
Purchase
What readers think
Post a comment
---