Published on 01 february 2011 at 10h38
During our test of the 450 in September, we discovered a successful fun, family catamaran; the 2010 finishing and the more generous sail plan make it pleasanter and more versatile than its predecessors. The 560, from the same matrix, meets a much more ambitious specification in terms of reception aboard.
55' of development
When the Lagoon 55' was launched in 1987, Jeanneau Techniques Avancées (JTA) was a young structure, created by the wishes of a bunch of enthusiasts, who were to distinguish themselves by the realisation of several exceptional trimarans (F40' N. Irens, FLEURY MICHON, PIERRE 1er, the two prototypes for the Waterworld film, ...) and gave birth to a worldwide brand. An attractive silhouette, a judicious architectural signature, and the success of the 2 versions (55' and 57') was immediate! The creations of the acronym VP/LP (GERARD LAMBERT, BISCUIT CANTREAU I, II and III which foreshadowed the Orma 60-footers, PRIMAGAZ…) would never leave the foreground of ocean-racing! In 2000, the successor to the 55' – 57' took on the in-house design and became the 570. Built in the Bordeaux factory, it overturned the aesthetic codes, but retained classic ergonomics. With the 560, the builder took on board a whole new design step and went all out: creative ergonomics, innovative accommodation, suitable sail power, generously-sized engines, XXL flybridge and improved quality.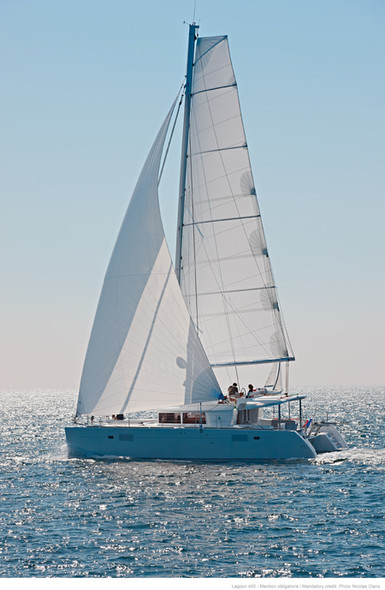 To read in full,
buy the test report
What readers think
Tell us your opinion