The 570 is one of the two novelties from Lagoon at the Paris Boat Show, along with the brand new motor catamaran. For more information on this new model, we cast for in a convoy on board…
Presentation
The LAGOON 570 is replacing the 55/57 in the new range, on the basis of the same tried and true waterlines. There has been extensive restyling of the deck layout, net and interior arrangement. The most visible part of this restructuring is certainly the new design of the roof that imposes a functional vision of this architectural element regardless of any pseudo-racing aesthetic compromise. The advantages are rational: maximum space, thermal comfort and, in the absence of fore slope, a running rigging at the mast foot with perfect ergonomic qualities. From the subjective standpoint: the avant-garde treatment of this volume may not be to everyone's taste. The great majority of 570, delivered or on order, are owners's boats destined to sail around the world.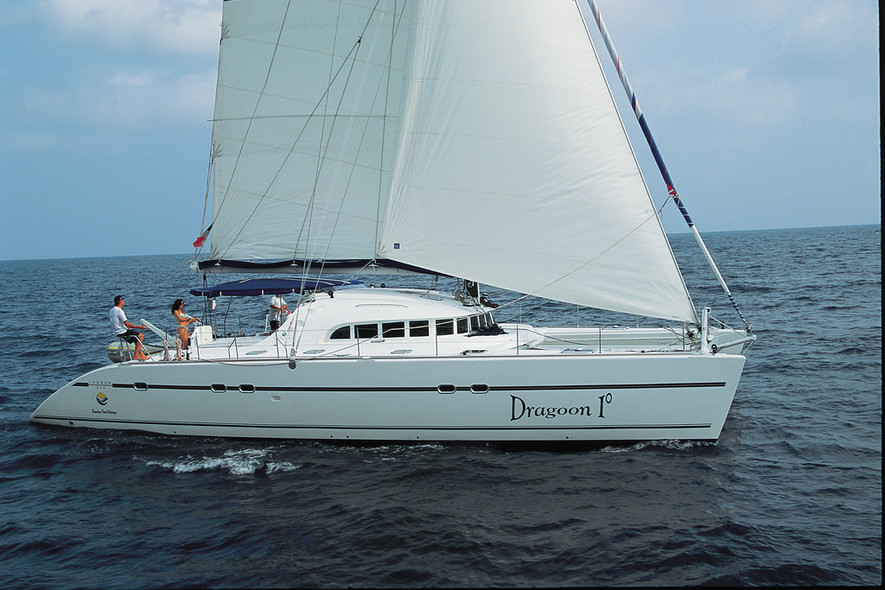 The construction process
The heir to "Jeanneau Techniques Avancées", the shipyard in Nantes where Bruno Belmont developed in particular GROUPE PIERRE Ier for Florence Arthaud and all the FLEURY MICHON craft for Philippe Poupon as well as formula 40s and other trimarans for "Water World", the new production unit for large LAGOONs was obliged to set up a top-quality construction process. The general princip...
To read in full,
Buy the boat test
What readers think
Post a comment