The Leopard 45/V1 was the first model manufactured in a production run by the South African builder starting in 1997. It has contributed significantly to the discovery of the catamaran concept in Moorings charter bases around the world. Today, its successor has taken the boat of the year title in its category, awarded by Cruising World at the Annapolis Show, and seems determined to get in on the non-charter market.
A South African builder on the world stage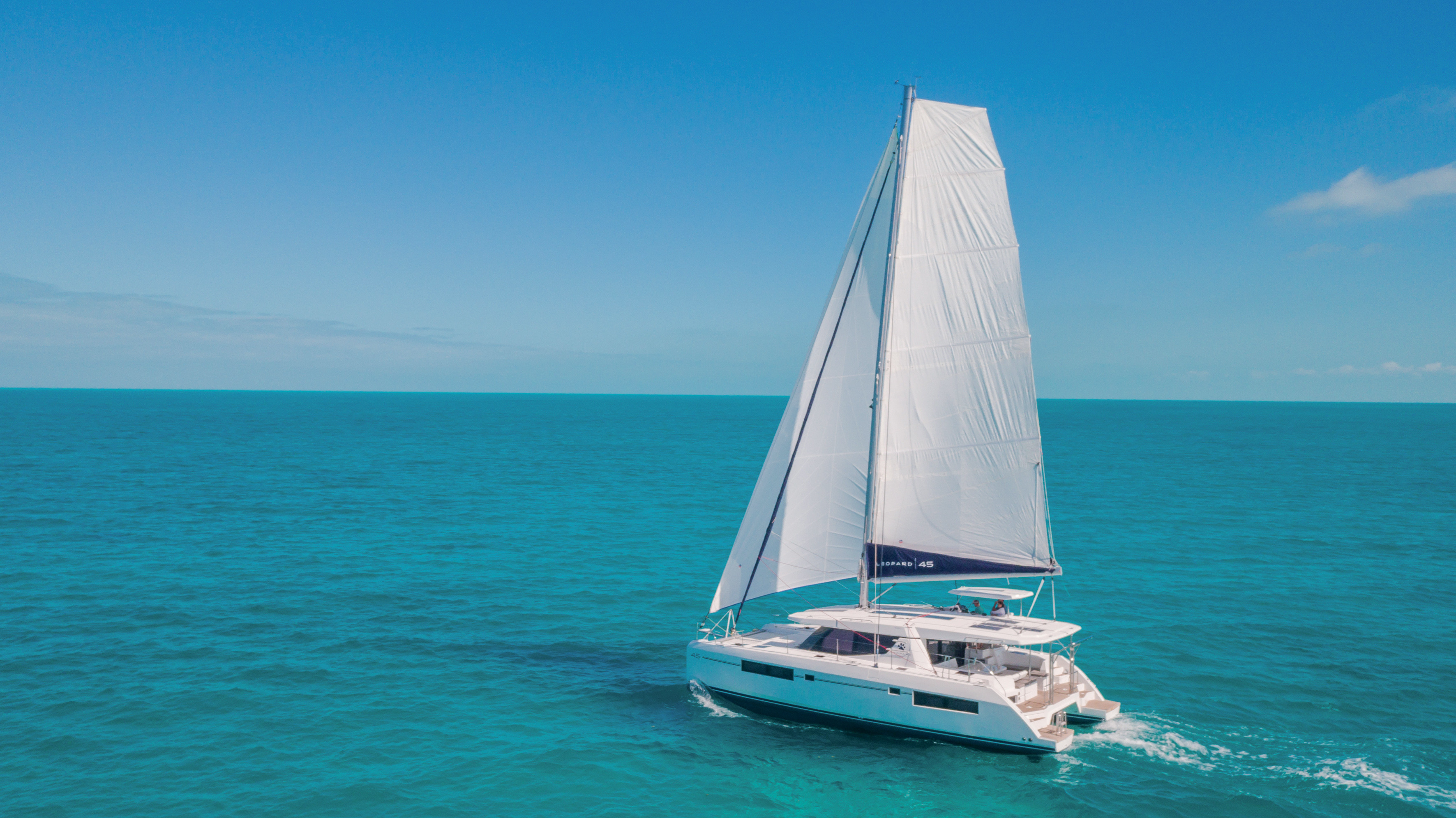 The Woodstock yard near Cape Town was founded by John Robertson more than 30 years ago. Jerry Caine joined him as a partner in 1991. Since 1995, they have forged close ties with Moorings to supply the emerging catamaran charter market (Moorings then merged with Sunsail into an international travel group, thus creating a giant in the market). Logistics and customer knowledge (mainly American in the Caribbean at the beginning, now globalized) oriented the Leopard design towards a rationalization of functionalities and increased equipment (cold storage, air conditioning, electrical self-sufficiency). The arrival of Lex Raas (a Bénéteau group defector) as operational manager accelerated this development.  The world's No. 1 charter company has led Robertson-Caine in their development and has allowed them to reach the top 3 of multihull builders. The experience of intensive use of ships, understanding of sailors' expectations and the availability of highly competitive production tooling logically motivates Moorings to regularly renew its range and diversify its commercial ambitions towards individual owners. It is no longer enough to convi...
To read in full,
Buy the boat test
Boat Test price$5.00Inc. tax
Purchase
What readers think
Post a comment
---