Within the family of luxury catamarans there is fierce competition between the world's leading manufacturers. The possible layouts of these 16-18 meter boats makes them extremely adaptable, so capable of seducing wealthy owners as well as charter operators and even a few defectors from the motorboat world. The 58, exhibited at the Annapolis Boat Show, is still not widely seen in Europe. So we went to Florida to try it out.
The advent of reliable electric winches and furlers, combined with incredible advances in equipment (clutches, blocks, deck organizers) and high resistance materials, have helped further the development of XXL sized cruising catamarans. Certain yards play the high speed card, and employ sophisticated building techniques to combine a good level of comfort and equipment, with high performance. The Outremer 5X, the Gunboats, the Sig 60, the Alibi all occupy this niche, Catana sits between the two, with its fast limousines (59' and 70'), but it's the multi yachts where there's been the most progress. Sunreef has championed the personalized interior, Lagoon that of conviviality and reinvented spaces, brilliantly Fountaine Pajot is up there, but in this sector with the Sanya and the Victoria, Privilege is renewing its series 6 and 7 known for the quality of their finish; numerous other prototypes and creative projects are trying to establish themselves in this coveted demanding niche.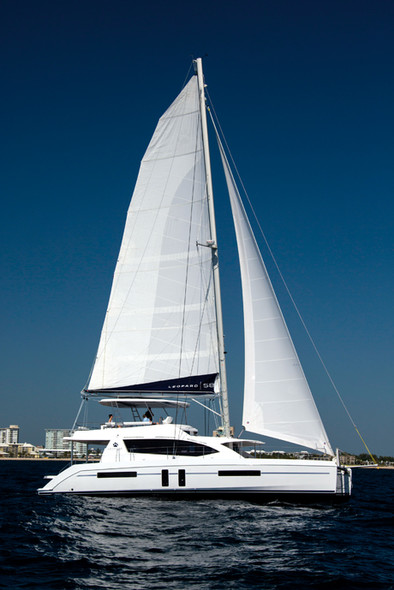 A flag ship in keeping with the times
The Leopard 62 is the largest multihull built by the Cape Town yard, ...
To read in full,
Buy the boat test
Boat Test price$5.00Inc. tax
Purchase
What readers think
Post a comment
---