When a leading Australian manufacturer of racing prototypes (albeit one which is still little known among the yachting public) decides to position themselves with one of the leading naval architects in the cruising catamaran market, it demands attention. The entry level craft in their range starts at 50' and further models of 55', 60' and 90' are expected. So there is an openly stated intention to get a foot in the door of the Multiyacht sector... by multiplying innovations! We were eager to discover these iconoclastic catamarans and report back on our initial thrills aboard the McConaghy 50.
A 50 footer and a 60 footer in the Mediterranean
Visitors to the International Multihull Show at La Grande Motte in the South of France had the chance to discover a preview of the MC50's revolutionary silhouette, and those who went to the Cannes show saw the 60, which is almost a sistership (but 3m longer). The establishment of a commercial base for the brand in Palma de Mallorca makes it easy for them to be exhibited at these Mediterranean shows, thus improving accessibility for potential customers of this type of exceptional multihull. We took advantage of a beautiful summer's day in the bay of Saint Tropez to discover this luxurious and original carbon machine.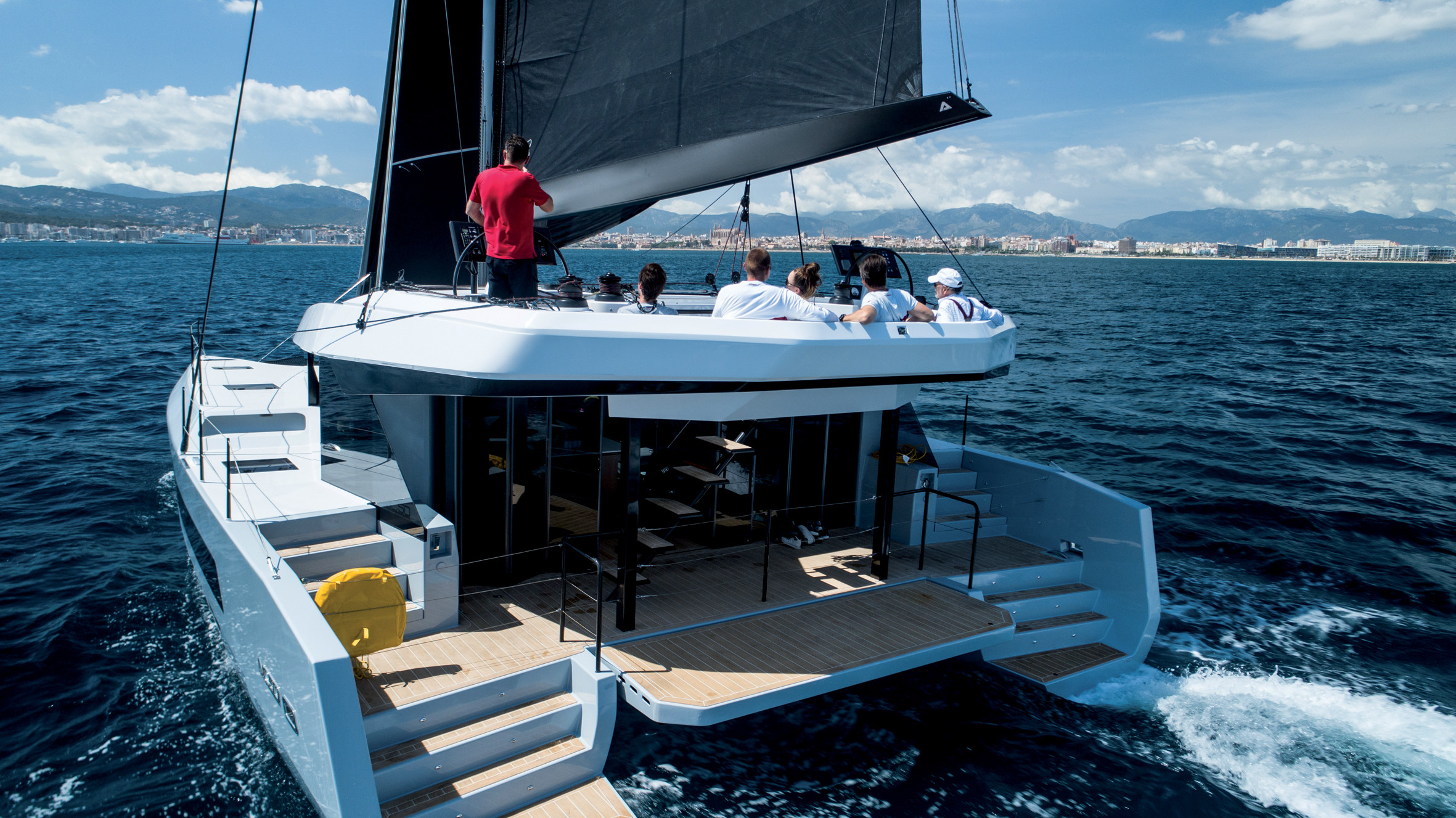 From craftsmanship to industry, a stupendous development!
John McConaghy founded the yard in 1967 near Sydney. He began manufacturing skiffs, Tornadoes, then Class A catamarans, and was one of the pioneers of advanced marine construction techniques (vacuum Kevlar, pre-saturated carbon, post-curing). In 2000, two of the yard's long-term employees (Mark Evans and Jono Morris) took over the company and developed it. They seized the opportunity to build a factory in Zuhai in southern China (near Hong Kong) with the a...
To read in full,
Buy the boat test
Boat Test price$5.00Inc. tax
Purchase
What readers think
Post a comment
---