Since 2002, Nautitech has been getting the autumn boat show public used to a regular succession of new boats. The 40', then the 47' in 2004 are restyled developments of the 395 and 475. This year, the 44' has a new design and styling, the result of more than 18 months of prior study with the Mortain-Mavrikios design office.
Nautitech
Bruno Voisard began in leisure sailing in 1978 as a joiner; he later founded a charter company in Brittany and quickly started to show an interest in developments overseas. After Sea Tour, he created VPM, in partnership with Nouvelles Frontières. Since then, he has taken over the Nautitech brand, up until then the property of Dufour, and re-launched the 40' and 47' - completely reworked, but built in their predecessors' moulds. The range has met with deserved success and it was time to design a brand new boat to fit into the range between the 40' and the 47'.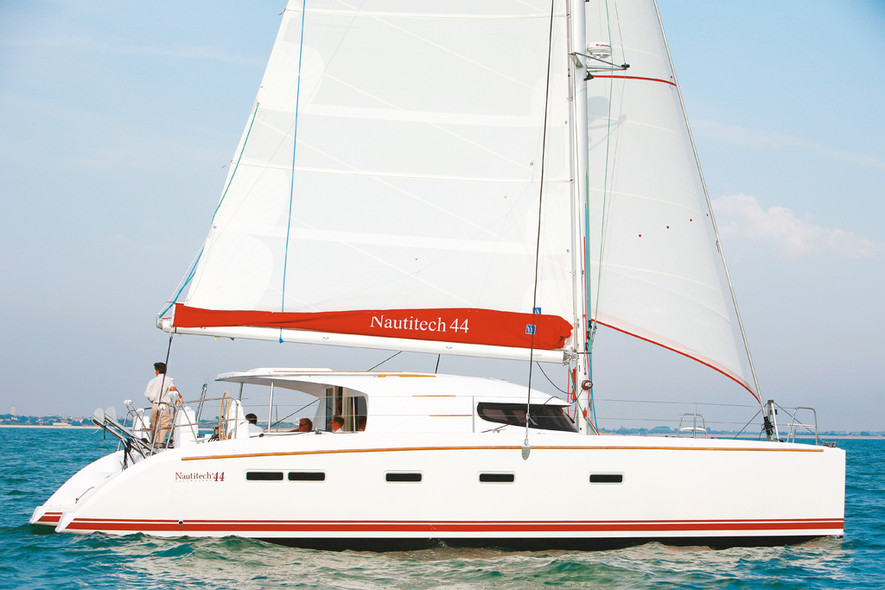 The Nautitech 44'
The old 435 (an extension of the 395) was a good boat which could have had a second production life, but the loss of the mould led the designers to create a completely new boat. The Mortain-Mavrikios design office's experience in this sector was to be a determining factor (moreover it reinforces the coherence of the range's signature). They needed a 'classically' inspired catamaran which answered today's expectations, as much for the regular customers as for the new charter clients or the phili...
To read in full,
Buy the boat test
Boat Test price$5.00Inc. tax
Purchase
What readers think
Post a comment
---