The latest delivery from Nautitech, the 44 Open has been designed with those who sail around the world in mind - or at least over long distances. It also incorporates new solutions to meet current market trends while maintaining the shipyard's DNA.
---
Test location: Miami, FL (USA)
Conditions: Wind from 9 to 15 knots, easterly swell of 5 ft (1.5 m)
Nautitech is a manufacturer with a strong image. The brand already has a long history in the world of liveaboard multihulls, having been founded in 1994 by Dufour. Based in Rochefort, in the Charente-Maritime region on France's Atlantic coast, the shipyard now belongs to the Bavaria group, but it took over its identity a few years ago. 90% of the buyers are private owners, and 50% of them are round-the-world sailors. Nautitech is therefore different from many boatbuilders who produce primarily for charter. Finally, the manufacturer does not race to renew its boats. Nautitech takes the time to design a model and lets it live its life. That's why the launch of a new catamaran is always an event for the brand, and the 44 Open is no exception. Close to its customers, the shipyard has largely taken into account the feedback from users to design this multihull. Intended above all for owners, it emphasizes comfort, notably with a cozy interior, and living space - with the characteristic main deck and cockpit that almost merge.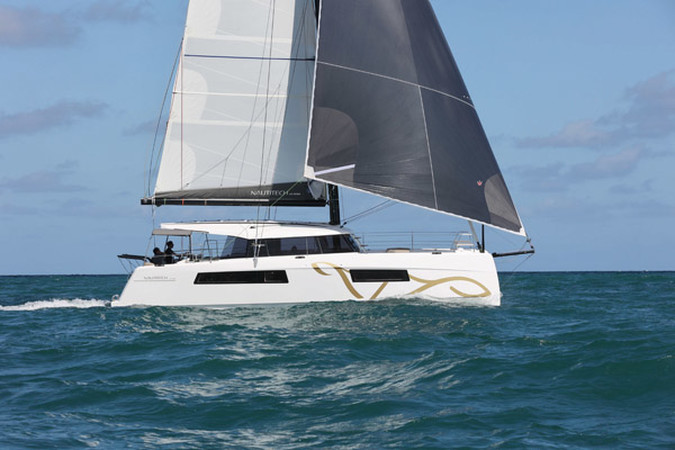 From the side, the 44 Open has some similarities as the brand's other models. However, the roof that extends far back and the numerous glass surfaces are noticeab...
To read in full,
Buy the boat test
Boat Test price$5.00Inc. tax
Purchase
What readers think
Post a comment
---