Since it first came out, back in early 2014, the concept has surprised people... before quickly seducing them.  The order book immediately showed the success of this trendy new model. The takeover of Nautitech by Bavaria is now allowing the manufacturer to take a new step forward in the industrialization of production (purchasing, engineering, outsourcing development ...). Overhauling the interior and restyling the silhouette were therefore essential in allowing the company to establish its new brand while sustaining such an auspicious catamaran. We tested this significantly revised 40 footer, shown at Cannes in September 2017.
For an under 12 meter model it's Captivating!
12m: The "magic size" to enjoy being able to fully master everything! Not too big to allow fluid and instinctive handling, but not so small that the crew (not always seafarers) don't feel at home and enjoy good comfort at sea.  Nautitech and Marc Lombard have dared to revisit the "open" concept (at the same time as the Bali created by Olivier Poncin and Xavier Fay!), which meant: reducing the volume of the sacrosanct deck saloon in order to allow the lounge deck to expand!  They needed to do this with finesse, preserving if possible the advantages of the one whilst avoiding the major disadvantage of a truly openable version (apparent wind, spray, sun but which makes the catamaran significantly lighter!).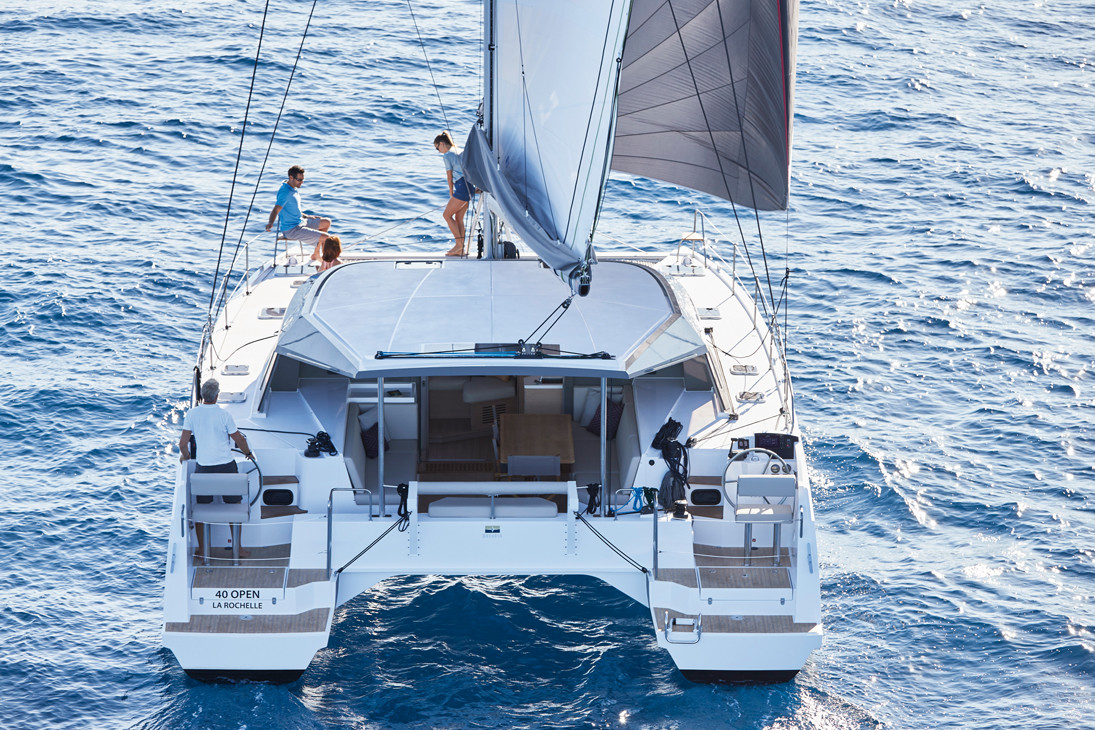 This combination of being both closed, and yet open at the same time, was visionary and joined the pent-up expectations of many sailors searching for a cruising catamaran that provided everyone with different pleasures and adapted to their needs. The pleasant and precise steering wheel of a sporty machine, the cozy interior of the cruising catamaran and the protected yet well-ventilated patio of the charter boat! This ambitious m...
To read in full,
Buy the boat test
Boat Test price$5.00Inc. tax
Purchase
What readers think
Post a comment
---