From Eleuthera to the Bahamas, to Sanya in the extreme south of China, the search for a name for the successor to the Eleuthera 60' led the Fountaine Pajot team to the other side of the world, to the seaside resort on the island province of Hainan, Sanya! A long voyage for a major change.
The enviable marketing segment
The 56 – 59' size seems to have become the centre of the target for fierce competition between the European builders. Sunreef plays its trump card of customisation with the 58'. Outremer has just joined this quite exclusive club with the 5X by showing ambitions for superlative performance. Catana of course takes up the challenge with the 59' and its curved appendages, whilst Lagoon pursues its conquest of space with the 560. Nautitech is hiding in ambush at just under 55' and is congratulating itself on the launch of the 542. Fountaine Pajot therefore had to lay a decisive card on the table in this coveted game.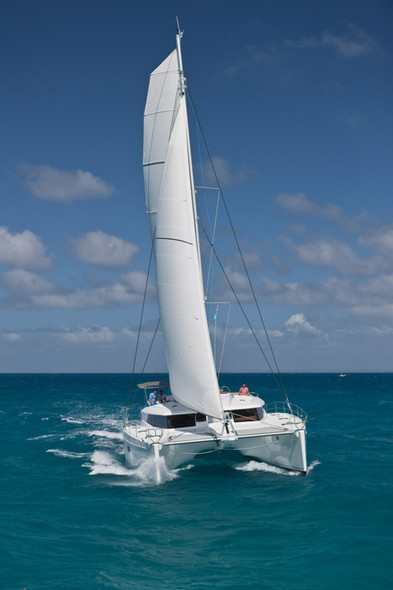 Relevant positioning
Before tackling the totally exclusive semi-custom boat market the leaders (apart from Sunreef and Catana) seem to have abandoned to the specialised yards (Tournier Marine, with its 65' and 70' carbon boats, Alibi, Swiss Cats, Gunboat…), it has become essential for a builder of calibre to plant its flag in this 56' – 59' niche. Beyond traditional purchasers, new aficionados will be attracted, amongst the...
To read in full,
Buy the boat test
Boat Test price$5.00Inc. tax
Purchase
What readers think
Post a comment