When we first saw the Slyder 49 at the International Multihull Show in 2019, my curiosity was aroused, and to be honest, a great deal of interest too. Testing this catamaran a few months later in excellent wind and sea conditions confirmed my first impressions. 
Brilliant comeback
The Slyder brand first made a name for itself with a beautiful 47-foot catamaran built in Fano, Italy in a reputable shipyard - under the leadership of a Swiss master of composites, Christian Paulitsch. The design bears the signature of Yacht Design Collective (François Perus-Romain Scolari, already at the origin of the very successful Ita 14.99 and Corsair 8.80 - without forgetting the promising Swiss Cat 55). The ups and downs of their industrial adventure determined otherwise: after several boats had been delivered, the company ceased activity. But for Markus Kuhner, a connoisseur sailor and willing entrepreneur, the Slyder adventure couldn't stop there. He set about completely redesigning the catamaran and her equipment, including the build methods.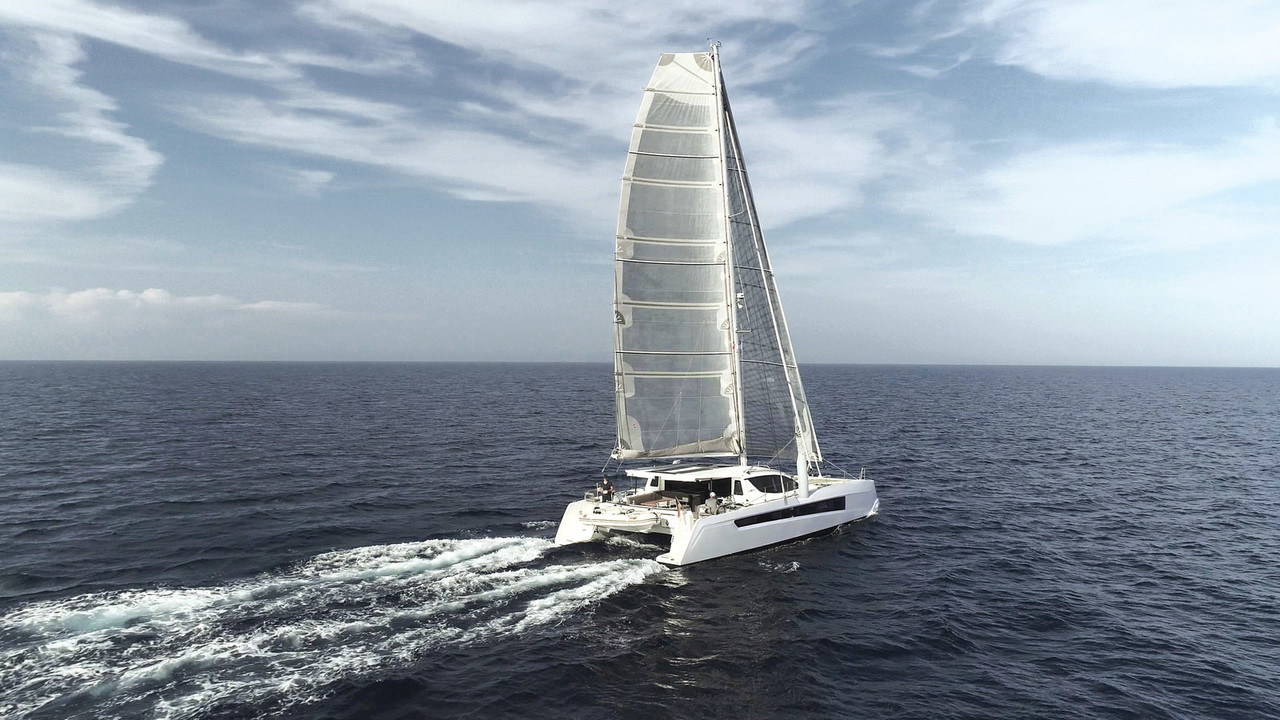 Construction at the highest level
Markus has clearly decided to set the bar very high, by setting irreproachable quality standards. He has surrounded himself with the IYacht engineering firm for the design and has entrusted the manufacture of the Slyder 49 to Mazarin, a Chinese yard located on the outskirts of Qingdao. This ultra-modern plant is capable of building 100-foot superyachts, sailing monohulls o...
To read in full,
Buy the boat test
Boat Test price$5.00Inc. tax
Purchase
What readers think
Post a comment
---