In March 2004, when we tested the Sunreef 74' (an exceptional size for the time! Multihulls World N° 74), we asked the question: is it possible to build bigger cruising catamarans; does the clientele for these boats really exist?
Eight years later, the answers to these questions seem obvious, and Sunreef has made a name for itself as a major player in the multiyacht segment. The Gdansk-based builder presented, at Cannes, the very successful 114' CHE as well as the new 58' IN THE WIND, aboard which we spent 2 days.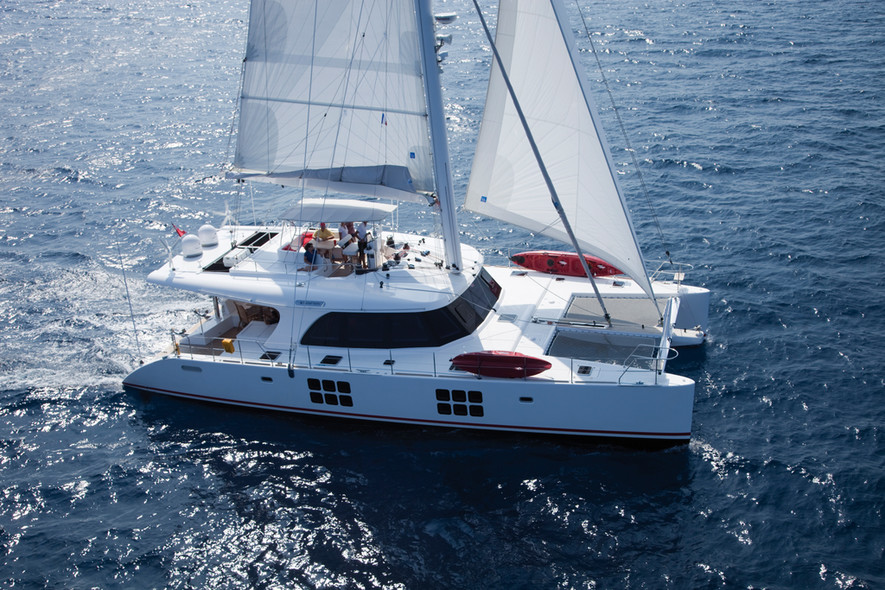 Multihulls coming from the cold
The port of Gdansk has a thousand-year-old maritime tradition and houses some gigantic arsenals. The town, ideally situated on the edge of the Baltic Sea, on the Vistule river, has 500,000 inhabitants, and the nautical activity draws on the huge local skills at its leisure. Supported by a university fabric and numerous technical schools; the regional training schemes are reactive, and are diversifying. For its big boats, Sunreef at first benefitted from the presence of top level aluminium boilermakers and fitting out cabinetmakers, and now masters the skills of modern composites. The builder makes its hulls using infusion, as well as the carbon masts and booms, and sub-contracted locally to equip CHE (34m) with a full set of rails,...
To read in full,
Buy the boat test
Boat Test price$5.00Inc. tax
Purchase
What readers think
Post a comment
---