A pioneer in the field of on-board livability, Sunreef is pushing the limits even further with this new 80-foot catamaran. The cutting edge of a complete range aimed at luxury boating.
Remember, three years ago, the Polish shipyard was in the news with its Supreme range, which featured a very distinctive cubic architecture and interiors with a very "urbanized" style. While there was unanimous agreement on the characteristics of a stripped-down and adaptable interior, some of us expressed more reservations about the shape of the superstructure, which seemed to be at odds with the constant challenge to the aerodynamics of a craft powered by sails. Well, we can be reassured by discovering this new range which, from 50 to 80, displays consistent and much more curved design, one in coherence with its immediate environment. Nevertheless, the idea of record habitability has continued to preoccupy the brand's customers; some serious study was required into how to preserve the imperative of volume by giving this new series hydrodynamic qualities suitable for circumnavigating in all types of weather while remaining comfortable and safe.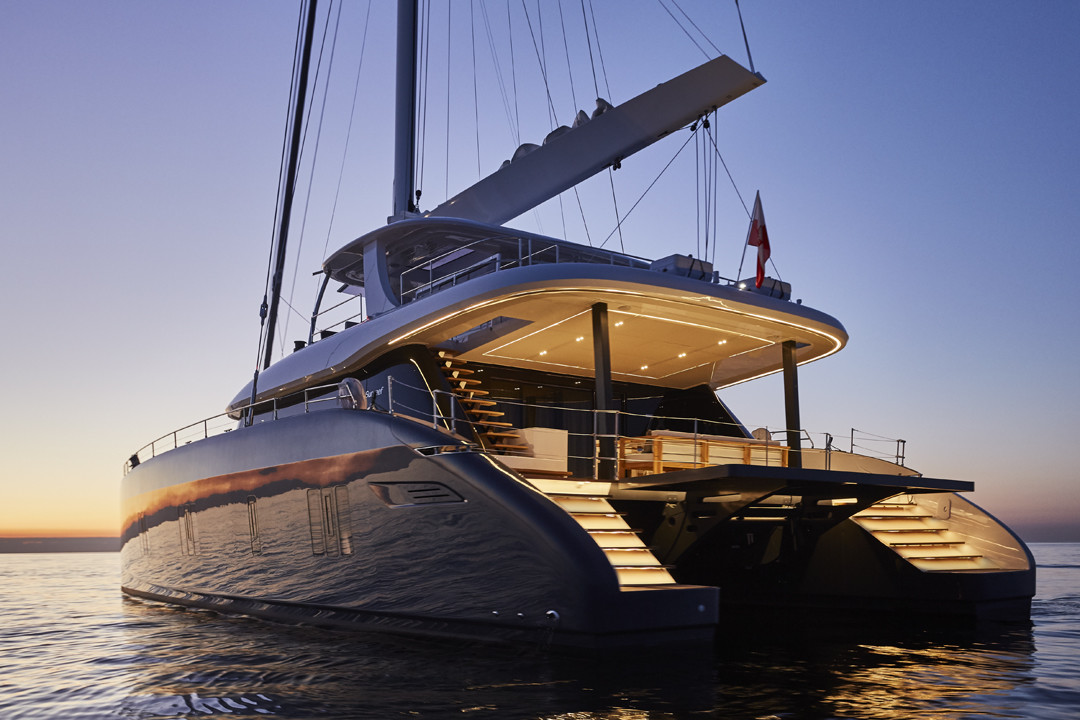 A dominating freeboard
The answer came in the form of a very high freeboard; all you have to do is stand on the pontoon near the bow to be convinced. From the waterline, the deck edge reaches a height of three meters (10'). Admitted...
To read in full,
Buy the boat test
Boat Test price$5.00Inc. tax
Purchase
What readers think
Post a comment
---