With their new 88  footer from the Double Deck range, Sunreef are unveiling an ultra-comfortable cruising catamaran built for an experienced boating family, and are confirming their ability to complete fully customized projects on the same timescale as production boats.
It took no more than 9 months for the Sunreef 88 DD, first announced at the 2016 Cannes boat show, to see its hulls hit the water in Gdansk, Poland.  Yet this is not just a well-honed semi-custom boat, but a brand new model in the range which is already known to connoisseurs and necessarily demanding owners. Having owned many of the best in English and Italian motor yachts, this family got into sailing with a beautiful 25 meter ketch.  The natural instability of a heeling monohull prompted them to ask Ian Sellers, their skipper, to think of another solution.  The choice of a sailing catamaran was a logical one: the space, stability, low draft, panoramic view and the economical running are irrefutable arguments for those who want XXL-sized comfort.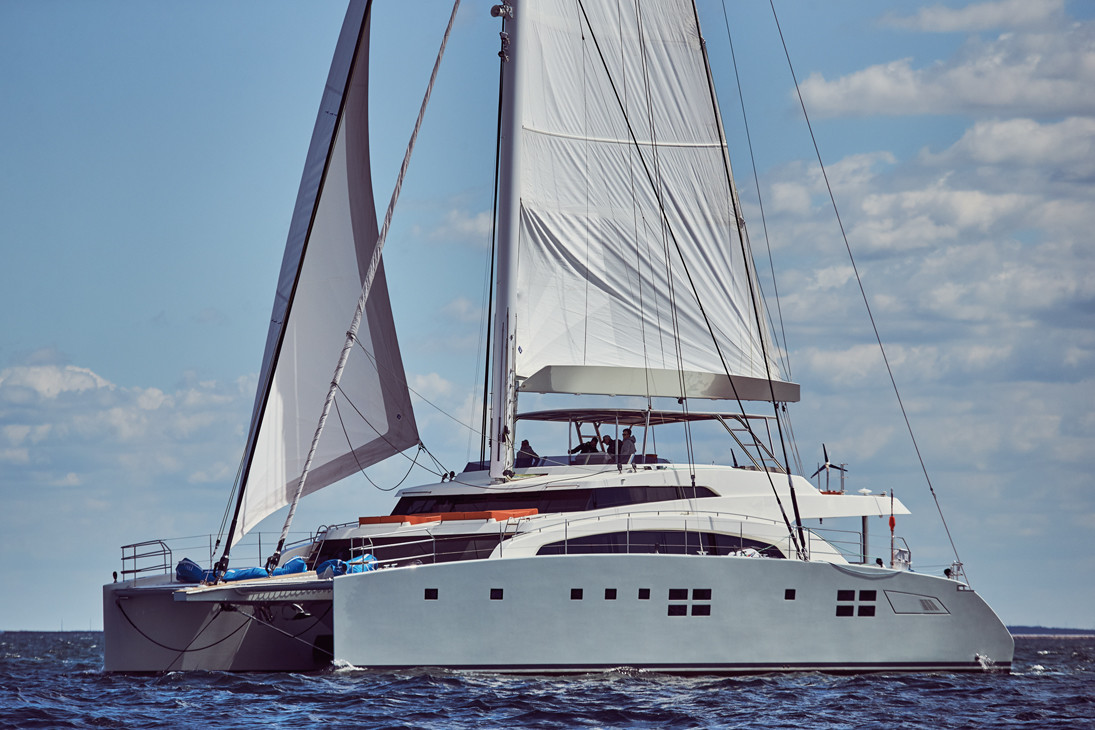 A good average speed to cross the Atlantic or to reach new anchorages in the Caribbean islands after a beautiful summer season in the Mediterranean also guided their choice.  It simply remained to find a shipyard capable of satisfying the wishes of the owner.  With a budget of more than 4 million euros, this owner was looking for a boat that was not just ultra-equipped and of the highest quality, but a unit that was entirely made ...
To read in full,
Buy the boat test
Boat Test price$5.00Inc. tax
Purchase
What readers think
Post a comment
---