Established by a passionate sailor (Jurg von Ins) in 2009, the SwissCat yard is made up of a talented team, building hand-made multihulls. The proof was clear to see, at the recent International Multihull Show, with the all-new SwissCat S48. It's a seductive boat (the first 3 have already been sold) and we were able to spend two full days on board testing her…  
A bespoke catamaran
The concept behind the Swiss 48 embraces the founding values ​​of the brand: a limited production run, built by skilled craftsmen, allows the buyer to benefit from the advantages of a well-mastered, high-tech industrial process, real personalization and true blue water objectives. The required budget is significant of course, but the owner participates directly, if he wishes, in defining his future catamaran: he has real latitude within the catalogs of options on offer. Customization is available mainly in terms of equipment, decor and fittings (finishes, upholstery, colors, cabinetry) in 2, 3 or 4 cabin versions; the technical aspects (construction, rig, motors) are amongst the top of the range.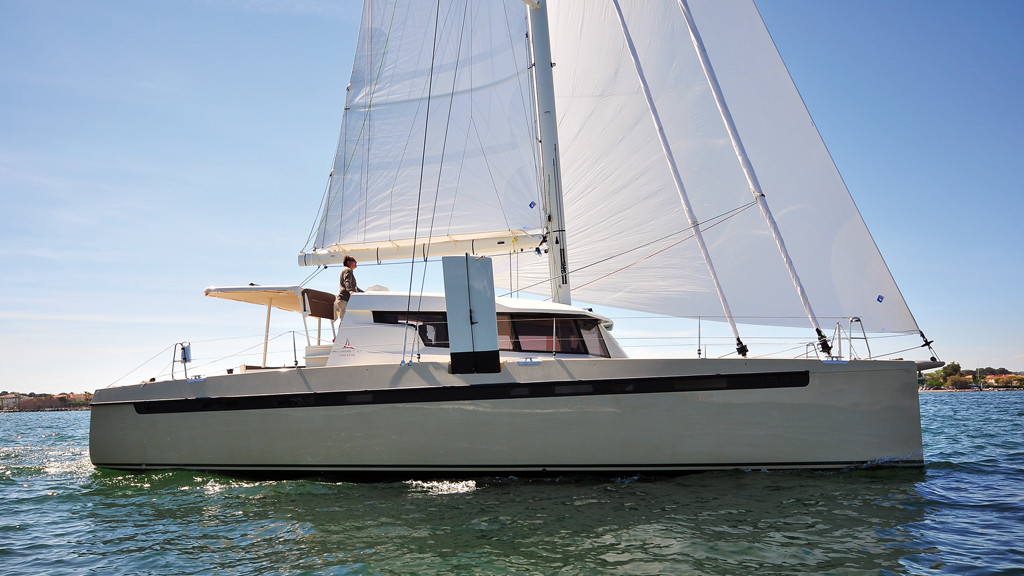 A story of a boatyard
The Balaruc plant, in the South of France, was originally created to build 30 meter tuna boats before being bought by Sud Composites, who have now built around twenty catamarans here. This ideal location for small-scale production made it possible to repatriate all the tooling from Turkey in 2015. The transformation of the vast hangar into a modern industrial workshop equipped with all the necessary resources and adapted to the latest safe...
To read in full,
Buy the boat test
Boat Test price$5.00Inc. tax
Purchase
What readers think
Post a comment
---