The rebellious family of TS boats has already got an excellent pedigree. The strong character of the earliest of these designs by Christophe Barreau (based on an idea from none other than Francis Joyon) demonstrated both vigor and talent, through the first series manufactured by Marsaudon in Lorient, Brittany (for the 50') and at Xlight Catamarans (for the 52'), made at Canet en Roussillon in the South of France. The dozen examples that were built understandably made headlines, as they were among the fastest livable multihulls in the world (more than 400 miles a day with Francis at the helm!). The TS 42s in turn are very popular with fans. The TS5 is a brand new boat that successfully integrates the TS50 and 52's DNA by offering a much more consensual living space, grafted onto a sporty chassis similar to that of the TS42! Let's discover a catamaran with teeth and long legs.
They haven't lost the magic formula, but it's had a serious review!
The TS50-52 offered rounded shapes: the coachroof seemed to make every effort to avoid appearing chunky, and the powerful straight bows appeared to belong to a larger racing catamaran. The stylistic power of this pumped-up surfer clearly betrayed its ambitions of wild speed. A formidable sporty multihull! Today's TS5 is a big TS42: the relevance of this 12m model clearly reflects the creativity of the naval architect and his capacity for innovation in a growing segment, certainly, but also one constrained by expectations of volume and style which you have to be quite daring to do away with, even partially! The efficient simplicity of the 42, its assertive personality and its high level performance are all a precursor to those of the TS5. But can this be confirmed?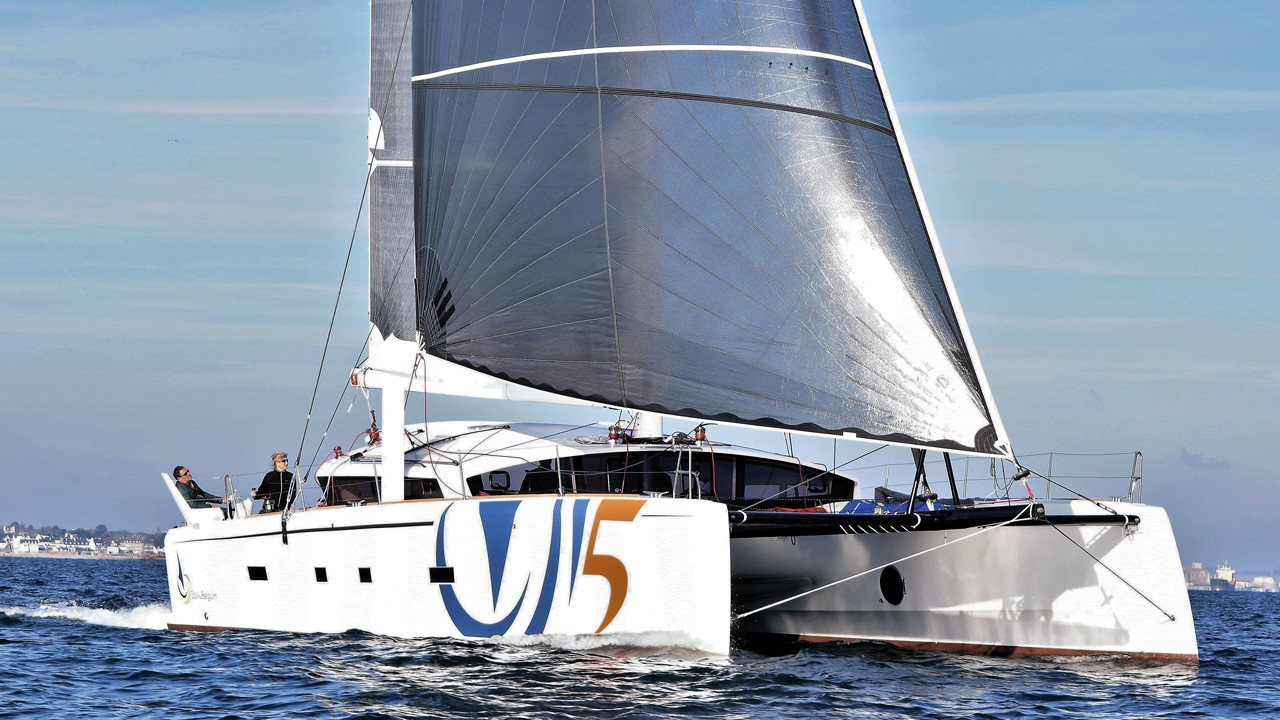 Captivating lines
The TS5 is beautiful. The white gelcoat doesn't fully emphasize the formal subtleties of this multihull, but successful graphics would highlight the strength of this inspired design. The quadrangular coachroof houses free space and a panoramic view, now essential. This form succeeds in the feat of not penalizing the aerodynamics...
To read in full,
Buy the boat test
Boat Test price$5.00Inc. tax
Purchase
What readers think
Post a comment
---