‹ Back
test
Sunreef 70 Power Expedition The attempt to create a big, ecologically acceptable, ocean-cruising motor catamaran...
When a double winner of the Route du Rhum, the holder for 10 years of the all-category record for speed in a sailing boat over 24 hours, decides to move over to motor boats, the move deserves attention. If this defector is known as one of the best 'perfecters' of sailing platforms in the world, the interest is confirmed. The champion is Laurent Bourgnon. His motor catamaran: the Sunreef 70. Here is the test of 'the beast'!
The etymology of the word crisis means decision-judgement! Are the arbitrations carried out during these questioning phases more realistic than the arrogant fashions of the expansion periods? No one nowadays can any longer approve of the huge appetites of certain motor 'yachts'; the designer-users must question themselves about their elephantine output and their sometimes absurd programmes. Carrying out a crossing at 40 knots from Antibes to Girolata on the pretext that one is in a hurry...to drop anchor, poses questions as to one's common sense. Consuming 2 x 300l/h to do this provokes the collective responsibility. For several years, the architectural logic of multihulls has led certain developers to offer credible alternatives, where the key-words become: efficiency, range, economy. I invite you to discover one of these new motor boats.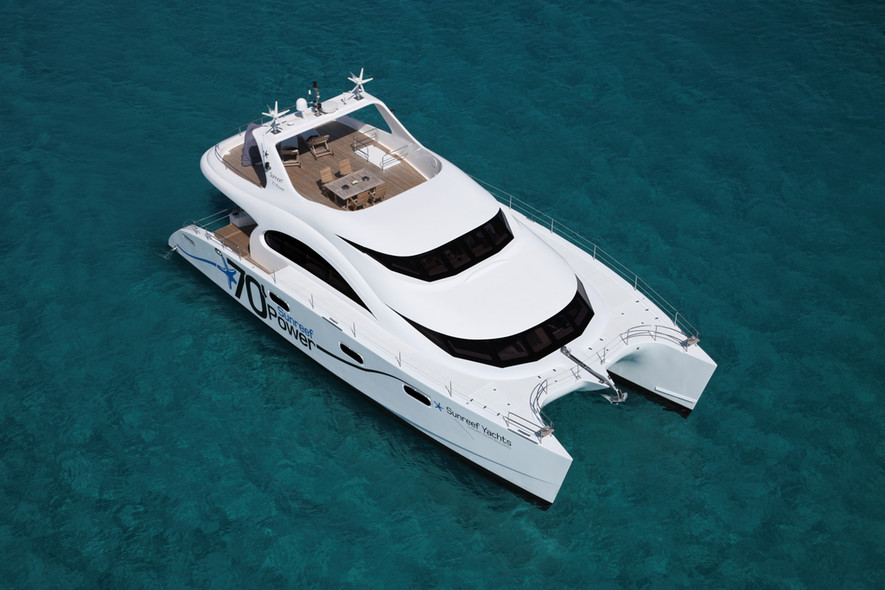 Bernard de Santorin
In 1998, Bernard Jarillon dreamed of a motor boat which would have the qualities of the sailing boat aboard which he had just crossed the Atlantic (silence, cleanliness)...but not its shortcomings!...
To read in full,
Buy the boat test
Boat Test price$5.00Inc. tax
Purchase
What readers think
Post a comment
---