Everyone who visited the last Cannes Yachting Festival noticed the new Sunreef SUPREME 68. It has more the look of a penthouse suite in an ultra-modern skyscraper from the new world than a yacht designed to sail around it. We felt that this boat which is only available to a happy few was worthy of investigation.
The Polish yard had already made its mark on the yachting world, when in 2003 they introduced a range of semi-custom 70 foot-plus sailing and power catamarans. Their production costs and operating techniques have led to greater accessibility to the world of elitist yachting. There are big flybridges, twin decks, crew quarters, and personalized layouts and décor reminiscent of the biggest and most expensive superyachts. Today, Sunreef is raising the bar again, offering proper floating homes with living and interior design characteristics beyond the norm. Francis Lapp, the yard's founder, believes his vision of a boat should be that of his clients, and in order to achieve this, he imagines himself in the place of the potential owner. He envisages every possible requirement that the modern luxury yacht owner could desire. These requirements themselves are created by the spread of the big yacht market and the unmistakable trend toward more urban comfort and less in the way of boating constraints. In short, a lifestyle.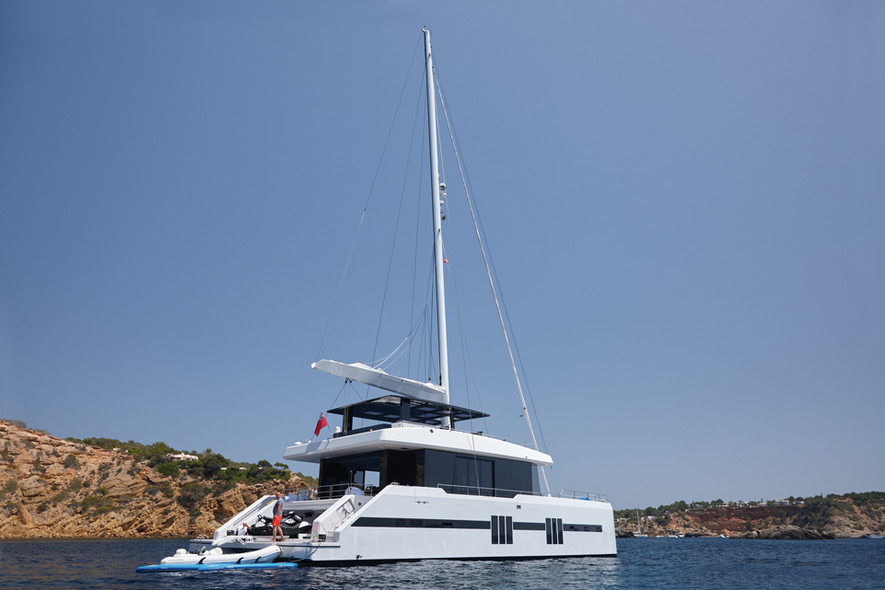 Home-like qualities
There is an advertised living spa...
To read in full,
Buy the boat test
Boat Test price$5.00Inc. tax
Purchase
What readers think
Post a comment
---