Corsair was created by a New Zealand architect in California, and has built more than 1,200 folding trimarans between 1984 and 2008, which makes it the leader in this segment, along with the Danish Dragonfly. We have just tested the biggest of these trimarans, the Corsair 36...
The 36' has now been replaced by the Corsair 37, a re-styled version of the same boat. Taking into account the small number of examples present in Europe, we leapt at the chance to test one, whilst waiting to present the 37' carbon (RS) development.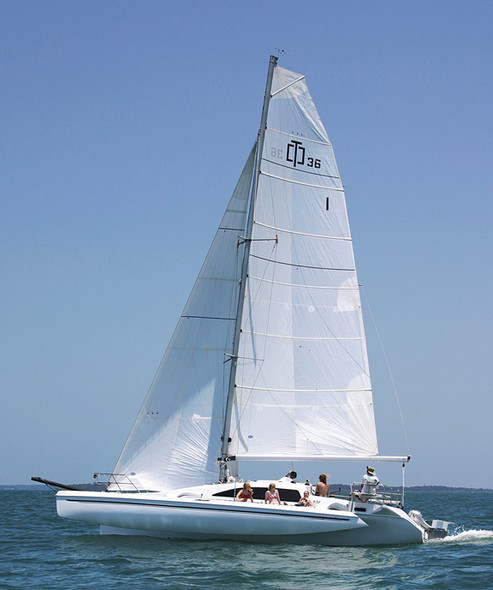 The split with the founding architect
In 2000, Ian Farrier left the Chula Vista company that he had created and of which he was the vice-president and the emblematic architect. The disagreement with Paul Koch, the new strong man at Corsair (an Australian who built the Farrier Ostac), led the designer to return to his New Zealand offices, from where he re-launched his own range (F82, 32', 36' and 39'), intended for individual (up-market) construction, and Australian and Phillipine (Melvest Yard) production.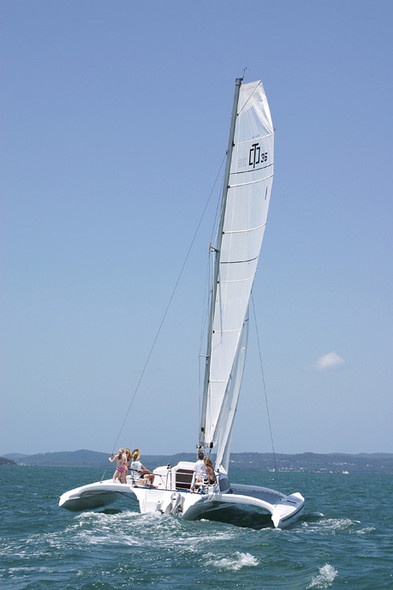 The 36'- 37': the flagship of a turbulent range
The 36's characteristics show clearly that it belongs to the Farrier line, and it is obvious that despite the difficulties, the Corsair research and...
To read in full,
Buy the boat test
Boat Test price$5.00Inc. tax
Purchase
What readers think
Post a comment
---