Two years after presenting a resolutely innovative 50-foot cruising trimaran at the La Rochelle boat show, with a nacelle extending over practically the entire width of the platform, in 2012, NEEL Trimarans launched a brand new 45-footer at a much more attractive price - and success was not long in coming!
While the Neel 50 took multihull enthusiasts by surprise back in 2010, it was undoubtedly for the better, clearing the way for the concept of this large cruising multihull with an imposing nacelle - worthy of a catamaran. The 45 benefits fully from the running-in period of the 50, and it is this model, which appeared in 2012, that launched the La Rochelle-based manufacturer on the road to success. The NEEL 45 has indeed been pretty successful, with 26 units built. In 2018, the manufacturer launched, in the wake of its new NEEL 51, a version called the Evolution. This 45 "plus" features sugarscoops at the rear of each float, making it very practical to step aboard from the dock. Until this point, only the central hull was fitted with one. The bimini was also extended aft to facilitate access to the boom. A "Performance" version with a central daggerboard and carbon rigging was also on offer.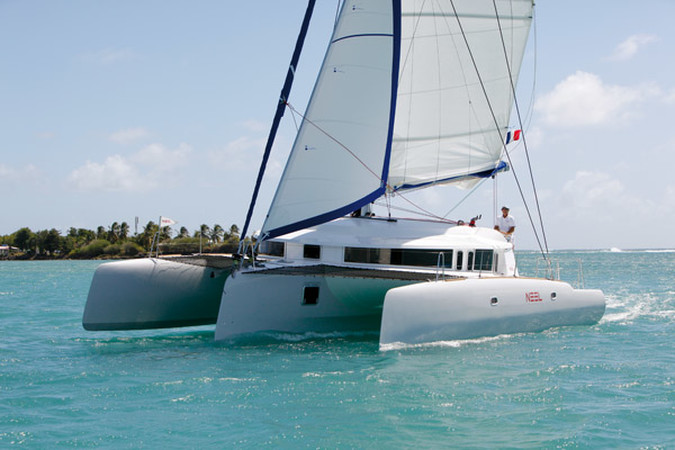 The rig of the NEEL 45 features an XXL-sized genoa and a 215 sq ft (20 m²) self-tacking staysail. 

Simple and efficient!
The rig is a classic fully battened mainsail and a large genoa - almost a gennaker – backed up by a self-tacking staysail. You therefore operate on an "all or not...
To read in full,
Buy the boat test
Boat Test price$3.00Inc. tax
Purchase
What readers think
Post a comment
---