Trimarans are known to be well suited for offshore racing: three-hulled boats have dominated the scene for many years. But also for fast cruising, where their liveliness under sail outweighs the issue of living space. The proof is clear with this souped-up Radikal, a 9 meter folding trimaran…
The Statocompo boatyard is located in France's beautiful Médoc region, between forests and vineyards. It was founded in 1987 by Jean-Christophe Lair et Lalou Roucayrol. Both have skimming the water at speed in their DNA, and quickly started specializing in racing multihulls, high-tech composite parts and even technical support for the America's Cup. In 1994, a little sailing school catamaran was launched, the Clip, but there were only 17 examples built. In 1995, Lalou got involved with Banque Populaire, and Jean-Christophe remained solo at the helm… but all the build projects were done by Stratocompo - including, for example, the very recent Multi 50, Arkema.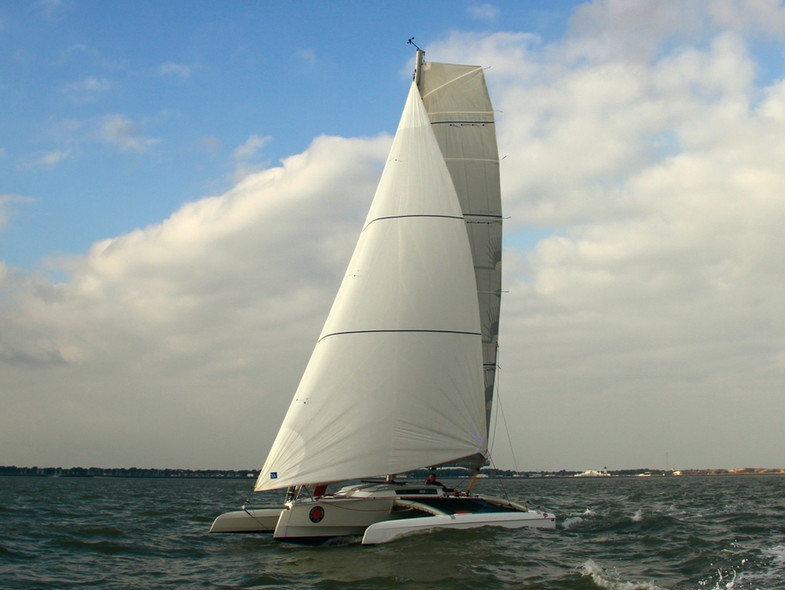 A unique and racy design
The Radikal 26, exhibited in France at the last La Rochelle Boat Show, has become the second production model offered by Jean-Christophe. It wasn't technically the yard which launched this little trimaran, but more precisely, Philippe Roulin, its architect - an awesome engineer, equally capable of designing electric barges or foil...
To read in full,
Buy the boat test
Boat Test price$5.00Inc. tax
Purchase
What readers think
Post a comment
---