Description
Beautifully illustrated best-selling children's book aimed at young sailors aged between 7 and 11.
Includes foreword by Dame Ellen MacArthur.
This delightful handbook offers heaps of practical advice in bite size chunks that are easy to relate to.
The author has seamlessly integrated the most basic advice with advanced tips that will enthrall young sailors of all ages and abilities.
Claudia's books are like her : appealing, straightforward, and modest.
My six-year-old son has learned a lot from his copy, which he reads tucked up in bed at night.
When he helmed his Optimist for the first time this summer I was amazed at how much he already knew. Dick Durham, Yachting Monthly
Author : Claudia Myatt
You may also be interested in this/these product(s)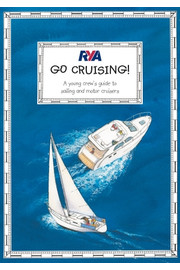 Books
$14.90

Inc. tax
$7.45

Inc. tax
What readers think
Post a comment
La boutique