Technical
I went from a motorboat to a sailing cat!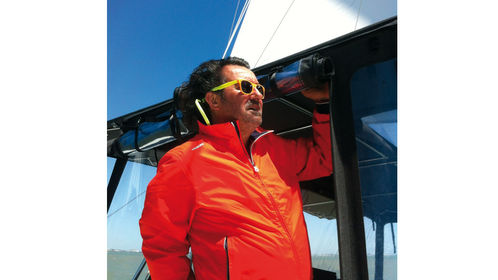 While the two large hulls of the catamaran were being lifted off the truck by the travelift, ready to put it in the water, Ludovic could feel his heart beating.  This moment had been eagerly awaited, particularly because the plan was to live on board. So it's actually their new home which is hanging by a few ropes. The catamaran had actually arrived a few days earlier, but sorting out the mast, the rigging and other preparatory work such as installing all the covers and awnings as well as checking the electronics and other technical issues had taken longer than planned. The month of May also sees a lot of launches, but after the long winter wait, the important thing is that the boat is there. So the new owner is relieved, but now that the boat is in the water it's time to tame the beast, which will be the owner's new challenge.
Although Ludovic is a novice under sail (his only experience was on board a cat chartered by a friend and a few hours on an Optimist), he is far from a boating beginner. He is actually on his seventh boat. The holder of an offshore license, he began on a RIB, and then  upscaled, owning among others, a Fountaine Pajot motor catamaran, and then having decided to make his boat his home he ended up buying an Azimut 58. While the equipment and comfort of a motor yacht were appealing initially, there were soon some aspects which he felt were not particularly pleasant or even outdated.  The first thing to crop up was the impression of being in below decks in the galley, with no visibility, dark cabins on the lower deck and difficulty getting around the narrower parts of the deck, not to mention a forward sunbathing area that was unusable when under way.  These issues have obviously been addressed on newer models, but the habitable area will never be comparable to a catamaran… And there was also the financing of the after sales service for a system that is difficult to maintain (2 x 750cv MTU), plus a big appetite for diesel which put him off motoring at faster and louder speeds. These motor boats require a budget that is 5 or 6 times higher than a sailing boat. So, once he was reassured by friends who owned catamarans that they would help on his first few outings and who would be ready with any advice, he took the first step, signing the order forms with Chemin d'Océans, a Lagoon dealer who, apart from advising during the purchase also organized (as part of the contract) a very thorough handover.   
Livability is the Big Thing!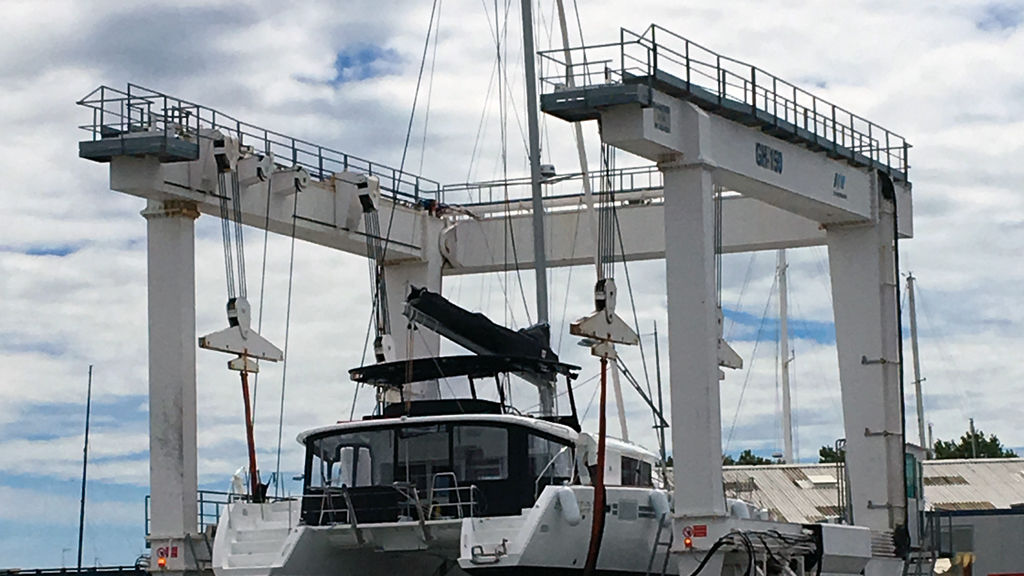 The list of requirements had to be well thought out. As Ludovic's wife wasn't an ardent sailor, living on board year round with two big dogs, and children coming and going, would require plenty of space and comfort.  With its 14 x 8 meter platform, the 45 foot cat had a bigger surface area than the 18 x 5 meters of the 58 foot motor boat. After hesitating for a while over the Saba 50, Ludovic finally plumped for the Lagoon 450F, because of its mix of price/livability/ease of use, which ...
Subscribe
Subscribe to Multihulls World and get exclusive benefits.
Subscribe
What readers think
Post a comment