Offshore racing
Route du Rhum: the 10th edition of the best of the Transats…
A little history: 36 legendary years, and a passion which remains intact
1978: Michel Etevenon was an advertising man who felt that ocean racing needed reviving. He created a transatlantic race, leaving from St Malo, destination Guadeloupe. There were 38 boats at the start, of which only a quarter were genuine racing boats. But the legend had begun, and this first edition stood out, with a finish which would go down in the annals of ocean racing. After 23 days at sea, Mike Birch, aboard his little trimaran, Olympus Photo, beat Kritter, the big 21-meter monohull, skippered by Michel Malinowski, on the line, by 98 seconds! This tiny difference after an Atlantic crossing was to have enormous repercussions, and monohulls would never again beat multihulls in a race... A new era had been born.
Unfortunately, this first edition also saw the disappearance of Alain Colas, aboard Manureva, the former Pen Duick IV. Amongst the other participants, we already found Poupon, Arthaud, and Pajot, who would later add their names to the record...

Four years later, there were 52 boats on the start line, all equipped with an Argos beacon, which allowed them to be followed. A plus for the skippers' safety, as well as for communication. For the only time in the race's history, the competitors had to round a mark in Martinique. 1982 was the year of Rosière, Guy Delage's proa, which folded up on the start line... But it was above all the year of the first giant multihulls, one of which (Eugène Riguidel's William Saurin) measured 27 meters, and five others, Olympus III (Robin Knox Johnston), Britanny Ferries GB (Chay Blyth), Jacques Ribourel (Olivier de Kersauzon), Elf Aquitaine (Marc Pajot) and Charente Maritime (Pierre Follenfant) measured from 18.29 to 25.91 meters. Marc Pajot (on his catamaran which cracked and obliged him to stop in Martinique!) won, ahead of Bruno Peyron. We now knew that to win, you needed a giant multihull...

1986 was a transitional year. To win, you had to have a multihull, and it had to be a big one! Hence there were 'only' 33 boats at the start, but 13 of them were over 23 meters long... Amongst the multihulls, the battle between the trimarans and the catamarans was fierce. Supporters of two hulls were still in the majority (13 cats) as against the 9 trimarans entered. 1986 was also the year of the first foils. But for this 3rd edition, the Atlantic proved to be particularly difficult, maltreating the multihulls' structures: Loïck Peyron, Paul Vatine, Hervé Cléris, Olivier de Kersauzon and Tony Bullimore quickly abandoned, then it was Dominique Marsaudon's turn. Then came a tragedy; Loïc Caradec, aboard his giant cat Royale, capsized. Florence Arthaud arrived on the scene, only to discover that the Breton skipper had disappeared. Philippe Poupon won at Pointe à Pitre, two weeks after the start, ahead of Bruno Peyron, who seemed to be the eternal second.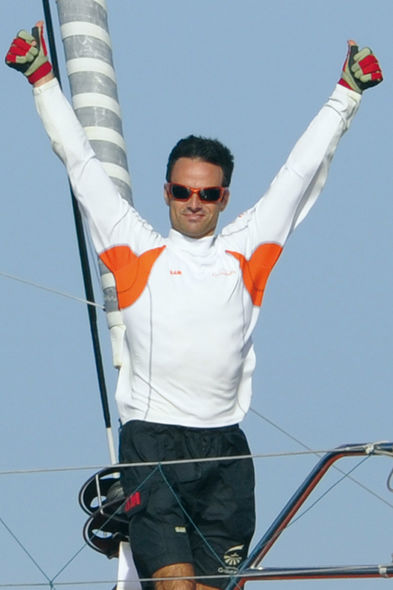 Subscribe
Subscribe to Multihulls World and get exclusive benefits.
Subscribe
What readers think
Post a comment