Cruising
Around The World In 40 Years!
He discovered sailing off Marseille in October 1974. In October 2014 his boat is moored in the South Pacific. In between there have been 40 years of almost non-stop sailing around the world on his three boats: two monohulls and for the last 30 years on his catamaran Banana Split. He has anchored in the most beautiful places in the world, from the Polynesian lagoons to the fabulous Greek islands, not forgetting the Caribbean and all the most amazing lagoons on earth.

So when we asked him what was his favorite anchorage, it took him a while to get back to us. Our insistence finally paid off when he sent us this photo. In it we see Banana Split in front of "his" islet. However, the name of the islet, or the GPS coordinates have not been forthcoming: this sailor wants to keep this port of call as his own little secret...

Happy Birthday Monsieur Antoine!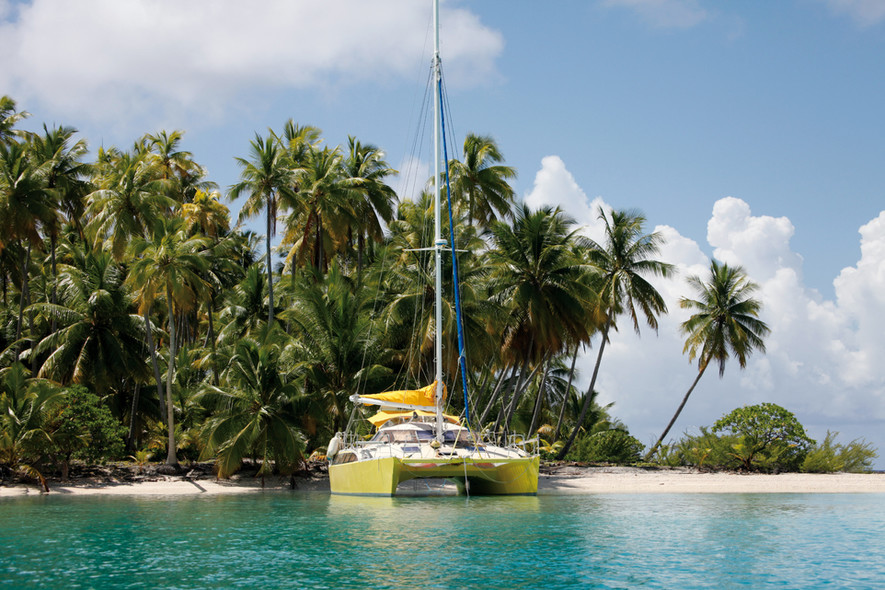 To celebrate his 40 years at sea, Antoine has brought out a book to showcase his recollections of the 40 most fascinating places that he has dropped anchor with his three boats. A book which is full of superb photographs and wonderful anecdotes. Just for you, or as a present. Gallimard Editions. €29.90. Available online at www.multihulls-world.com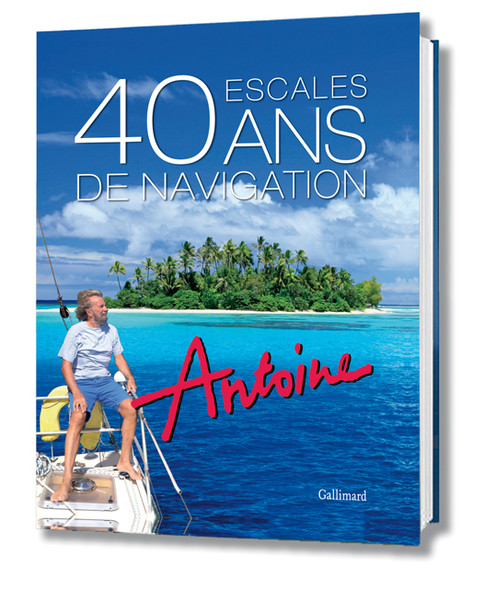 What readers think
Tell us your opinion