Buyer's guide
2018 Buyer's guide: Multihulls from 40 to 49 feet
NEW-Lagoon 40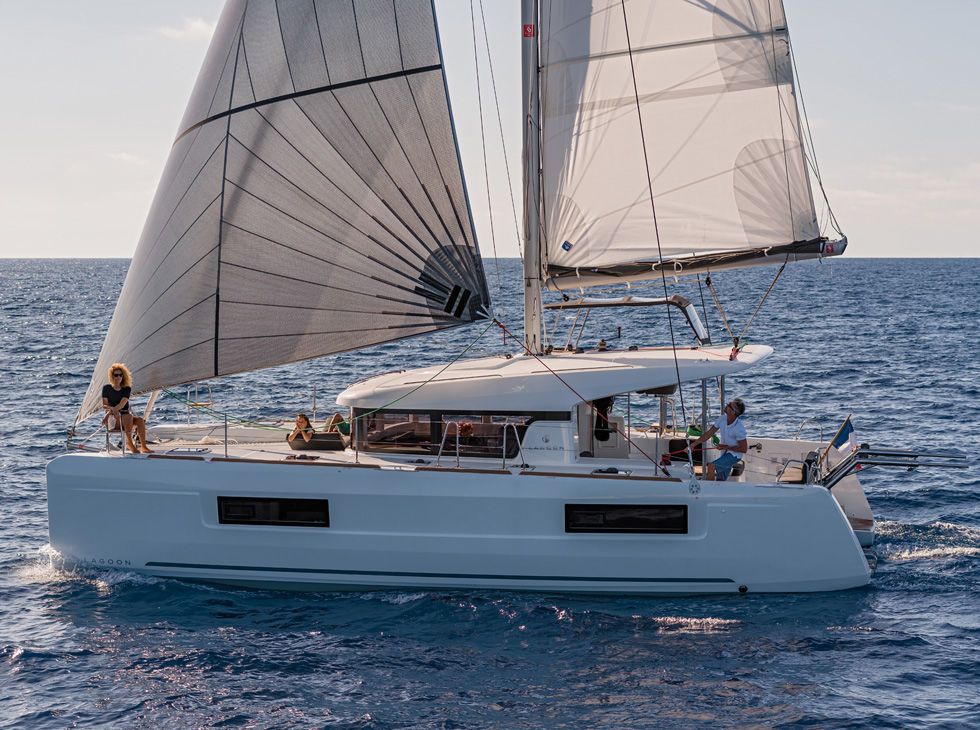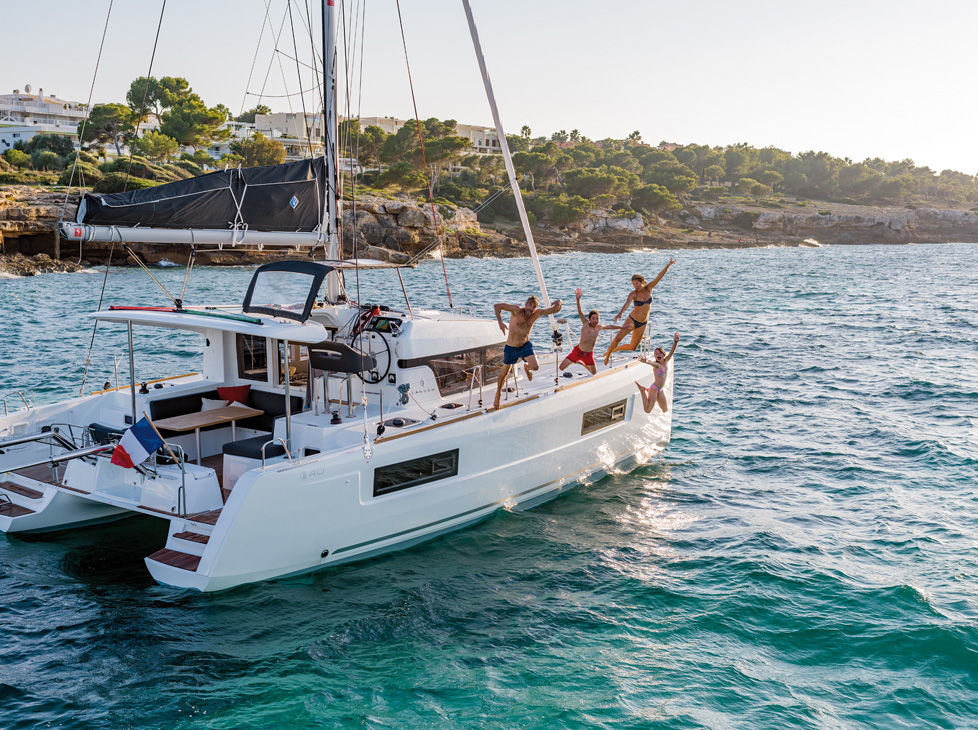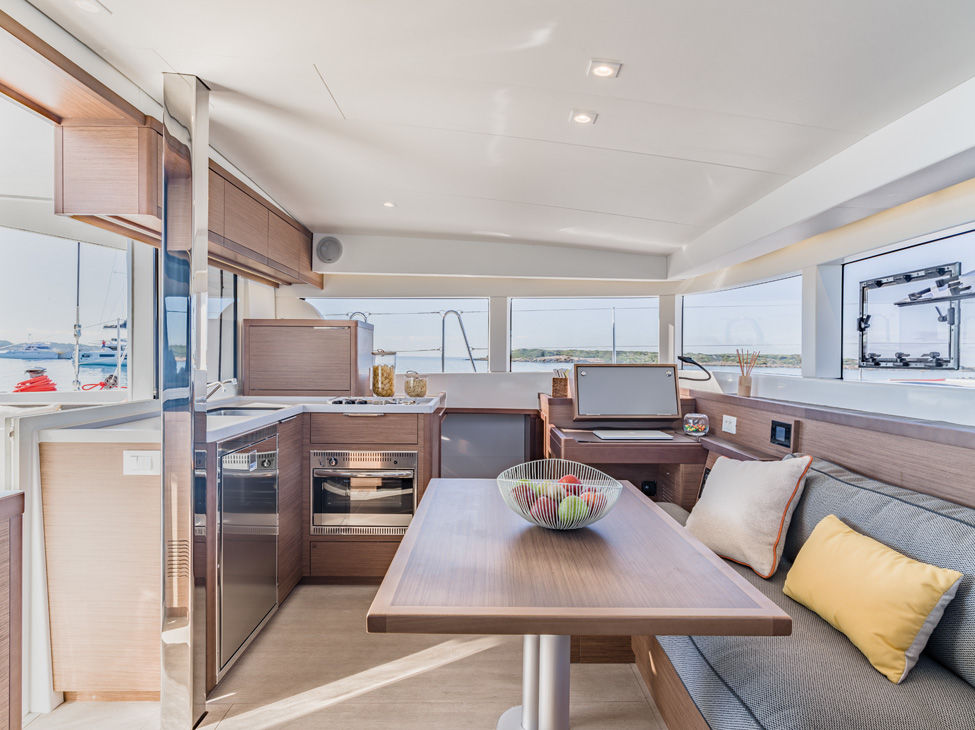 You can find out all about the major new boats from Lagoon this year by reading the full test carried out by our journalists in this edition of the magazine. The Lagoon 40 was presented to the public for the first time last September, at the Cannes Boat Show. And the least we can say is that this boat caused a stir. In line with the 42, Lagoon is offering a seaworthy boat which is rather pleasant to helm and above all capable of good averages under sail, as you will see in our test. A boat which is also easy to sail, with the rig positioned well aft and the self-tacking jib, now classic for the builder. But the Lagoon DNA remains very present, with comfortable, well-designed accommodation for life aboard, and notably the nice saloon/cockpit area. A clever boat which could well become one of Lagoon's best-sellers in the years to come…
TECHNICAL SPECIFICATIONS
Builder: Lagoon
Length: 11.74 m
Beam: 6.76 m
Unladen weight: 10.8 t
Draft: 1.35 m
Mainsail area: 81.3 m²
Jib area: 33.8 m²
Code 0 area: 65.6 m²
Number of cabins: 3 or 4
Water: 2 x 300 l
Diesel: 2 x 200 l
Engines: 2 x 29/45 hp
Price: 256,000 euros exc.tax 
NEW-Nautitech Open 40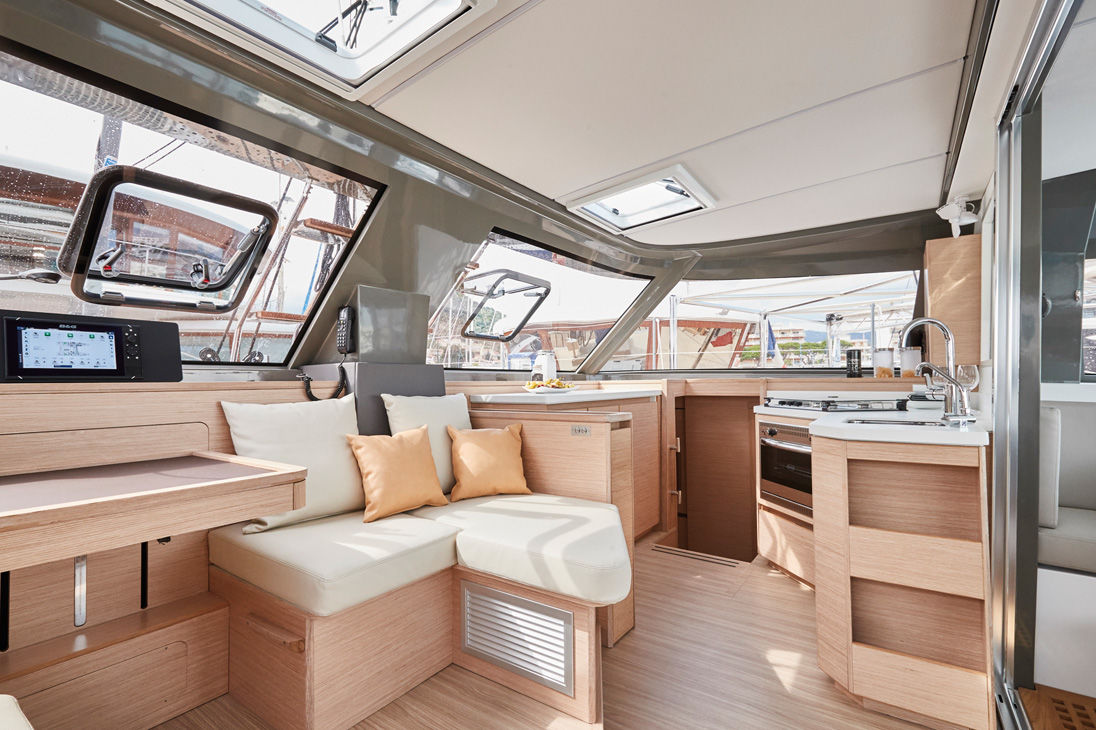 After having delivered a hundred Nautitech Open 40s, the builder Bavaria decided to give a new lease of life to its emblematic catamaran. To do this, the architect Marc Lombard and the builder's R&D department have been involved, to redefine the interior accommodation. The result is stunning, with a feeling of space and quality of life aboard which makes setting off for a long voyage very appealing… As for the rest, the Nautitech remains an excellent fast, seaworthy catamaran. 
TECHNICAL SPECIFICATIONS
Builder: Bavaria Catamarans
Length: 11.98 m
Beam: 6.91 m
Unladen weight: 8.5 t
Draft: 1.35 m
Mainsail area: 63 m²
Jib area: 28 m²
Gennaker area: 70 m²
Number of cabins: 3
Water: 2 x 215 l
Diesel: 2 x 215 l
Engines: 2 x 20 hp
Price: 272,000 euros exc. tax  
NEW-Bali 4.0 Day Charter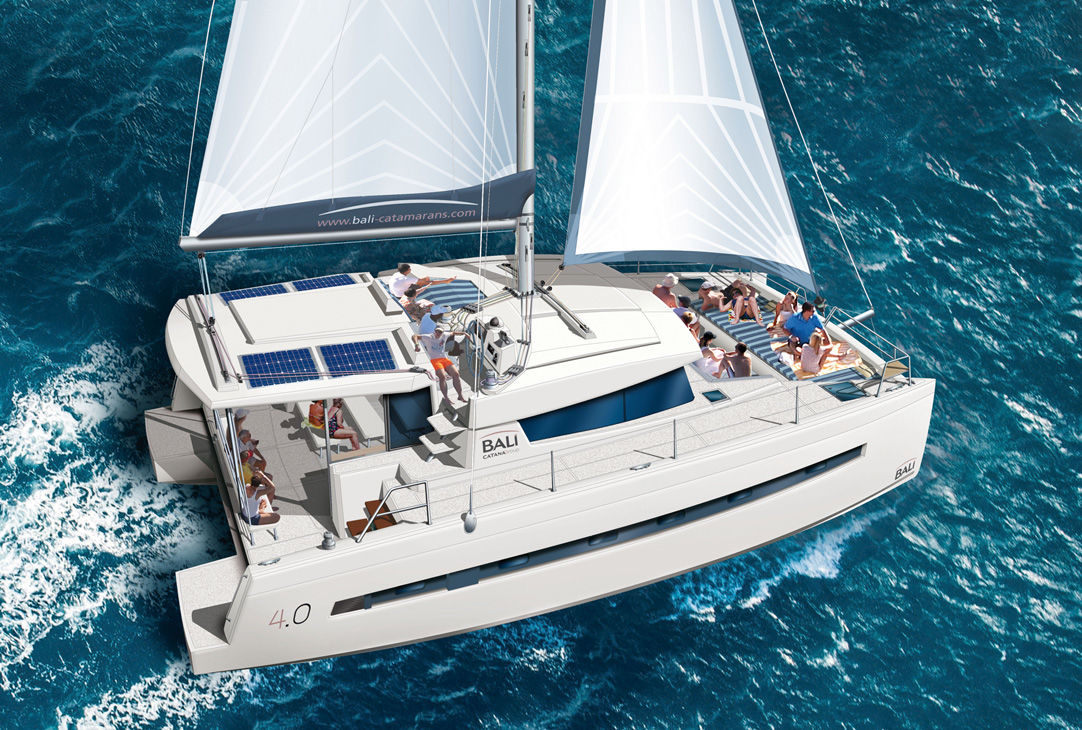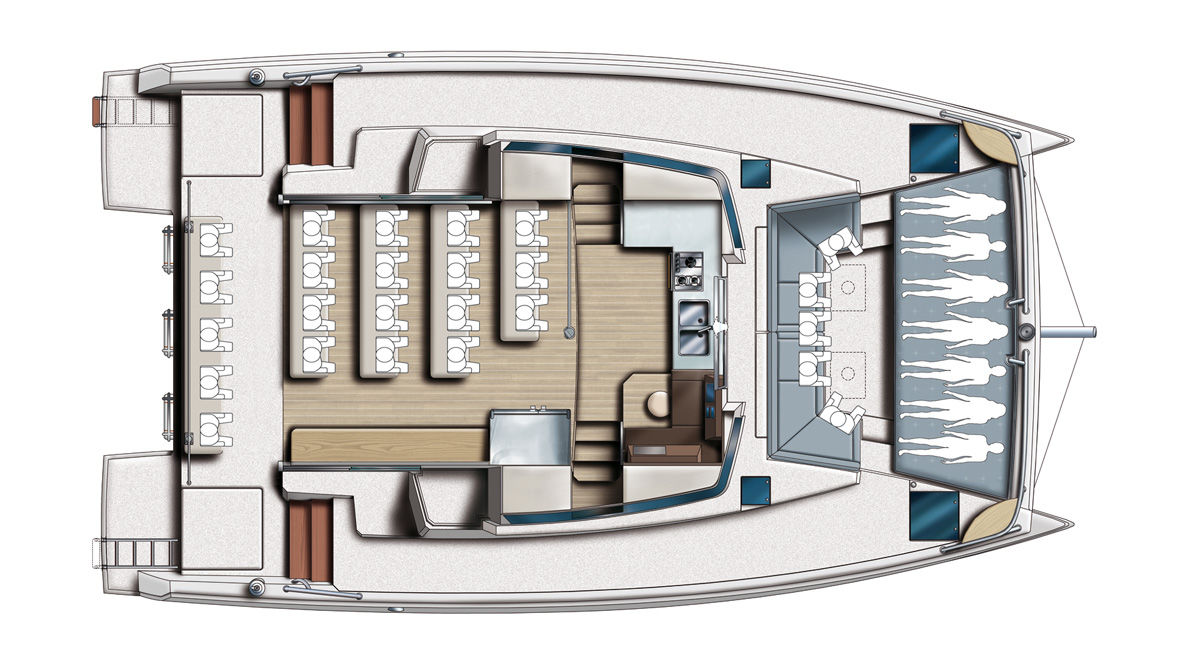 Since its creation by Catana, the Bali brand has caused a considerable stir. With its 'open' concept taken to the extreme, its aft door which disappears completely to leave an incredible feeling of volume, and the elimination of the trampoline to offer a new living area, the Bali is resolutely oriented towards the quality of life aboard. The interest of the platform has led the builder to develop this day-charter version to meet strong demand from professionals. A version which can carry up to 28 passengers for the day…
TECHNICAL SPECIFICATIONS
Builder: Bali Catamarans
Length: 11.99 m
Beam: 6.72 m
Unladen weight: 8 t
Draft: 1.12 m
Mainsail area: 48 m2
Self-tacking jib area: 33 m2
Number of passengers: 28
Water: 800 l
Diesel: 400 l
Engines: 2 x 55 hp
Price: 299,000 euros exc.tax 
NEW-Broadblue 405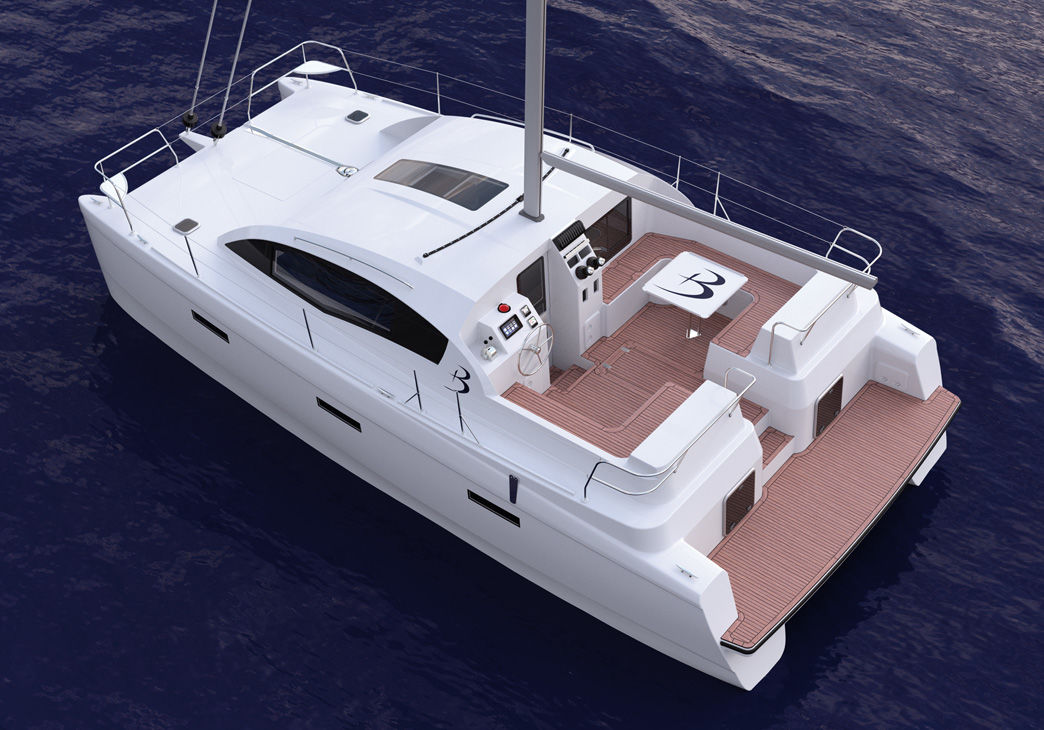 At Broadblue, they have always liked cruising. And the catamarans on offer from the builder reflect this philosophy. This year, the builder is offering two new ...
Subscribe
Subscribe to Multihulls World and get exclusive benefits.
Subscribe
What readers think
Post a comment