Multihull
A fast-developing market! But which way is it going? Interview with Lex Raas
- How long have you been interested in powercats?
In the mid 80's I built power catamarans in South Africa and understood back then the advantages of speed, stability, space and economy with a catamaran. In the early 2000's I made the decision as CEO of The Moorings to introduce Leopard Power Catamarans into The Moorings charter fleet in the British Virgin Islands and ever since then have been working on new power cat models including the past 3 years I have been developing the Aquila power cat brand distributed globally by MarineMax.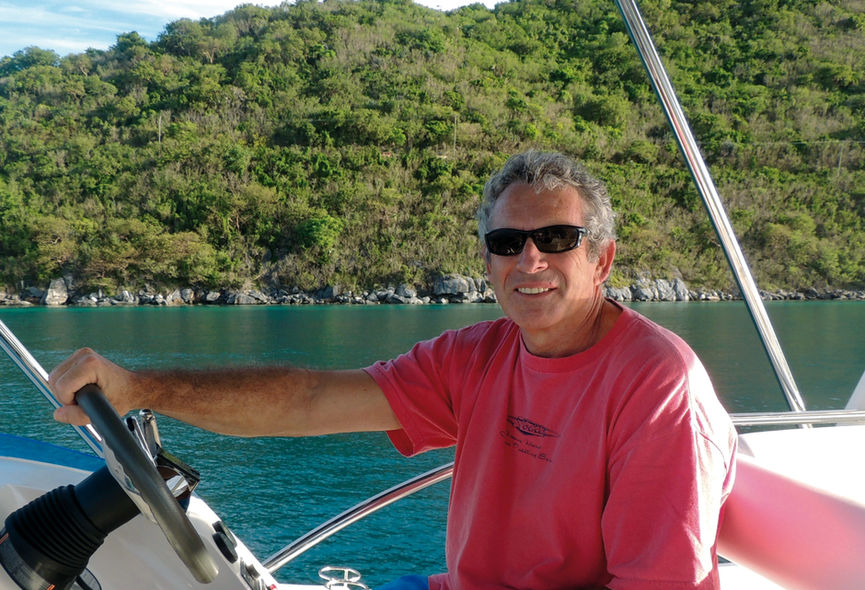 - For you personally, is this more linked to business or pleasure?
I can state… fun, fun, fun ! I have always been a strong believer in catamarans, however what has kept me very focused on power catamarans has been the reception of family, friends and customers when they step on board a power catamaran. I have been fortunate with companies supporting my conviction, The Moorings, Sunsail and now MarineMax. My lovely wife Carol sailed with me for many years on monohulls… however when we go cruising now…. a power catamaran is her request (or should I say demand:-) who am I to argue !
- How do you see these types of boats developing: charter fleets, owners' versions?
I believe we are only just getting started. Pontoon boats in the USA have been the fastest growing sector and in reality these are catamarans, why has this flourished.. space, stability and economy. The market is evolving fast, we are working on various new models under the Aquila brand and with the distribution strength of MarineMax we plan to introduce very exciting concepts in the coming years. As for charter, in MarineMax Vacations, our Charter business in the BVI, we are seeing exponential growth and even more exciting is that new folks are discovering the ability to charter. This is a well known concept in the sailing industry but not in the power boat industry. Our new Aquila 44 has seen 5 units ordered for private ownership in December. The huge owners cabin and the excellent balance of accommodation and space all round is attracting long range cruisers and also weekenders. While power cats remain a niche now, just as sailing cats did in the 90's, we are about to see even more growth in power catamarans than sailing catamarans.
- The range of these boats is often limited by their (too?) high performance. Do you think that models aimed more at the expedition market need to be developed? Is there a market for them? How do you see the demand for this market?
Our focus we believe is correct, a power cat that can long range cruise very efficiently in the 7 to 9 knot range but has the ability to cruise at 15 to 20 knots when necessary. We know there is a place in the market for this type of boat and it is already invented,the demand is already here. Once customers step on board and discover a well designed power cat they are quickly convinced.
- ...
Subscribe
Subscribe to Multihulls World and get exclusive benefits.
Subscribe
What readers think
Post a comment