Multihull
Blue water cruising - During quarantine?
EUROPE
Having been hit hard by the pandemic, especially the countries of the Mediterranean basin (Italy, Spain, France), most European countries have simply banned the practice of pleasure boating around their coasts. While a gradual deconfinement is underway in many countries, this does not necessarily lift all restrictions on boating. The situation is potentially a little more flexible if you are a passport holder or permanent resident of a Schengen area country - especially if you can prove that you are on your way to your country of residence and have a compelling reason to call at a port. Typical examples: shelter due to bad weather, filling up with fuel, stocking up on supplies before continuing your journey. In this case, some countries will let you anchor. Others will let you enter the ports but will not let you leave as long as the containment measures remain in force there. A quarantine period of 14 days is systematically imposed, often taking into account the time spent at sea. This is a good reminder of the importance of filling in your logbook religiously and even having it stamped by your departure and arrival ports. In the Atlantic, boats generally head eastwards in this season - it is therefore interesting to learn that at the time of writing Portugal has reopened four ports for yachtsmen in transit: Nazaré, Cascais, Lisbon and Lagos. More problematic was the position of Madeira, Porto Santo and the Azores, where calls by pleasure craft were simply banned - at least until May - making the traditional return route to Europe that so many boats take in May more difficult, until the official lifting of the restrictions.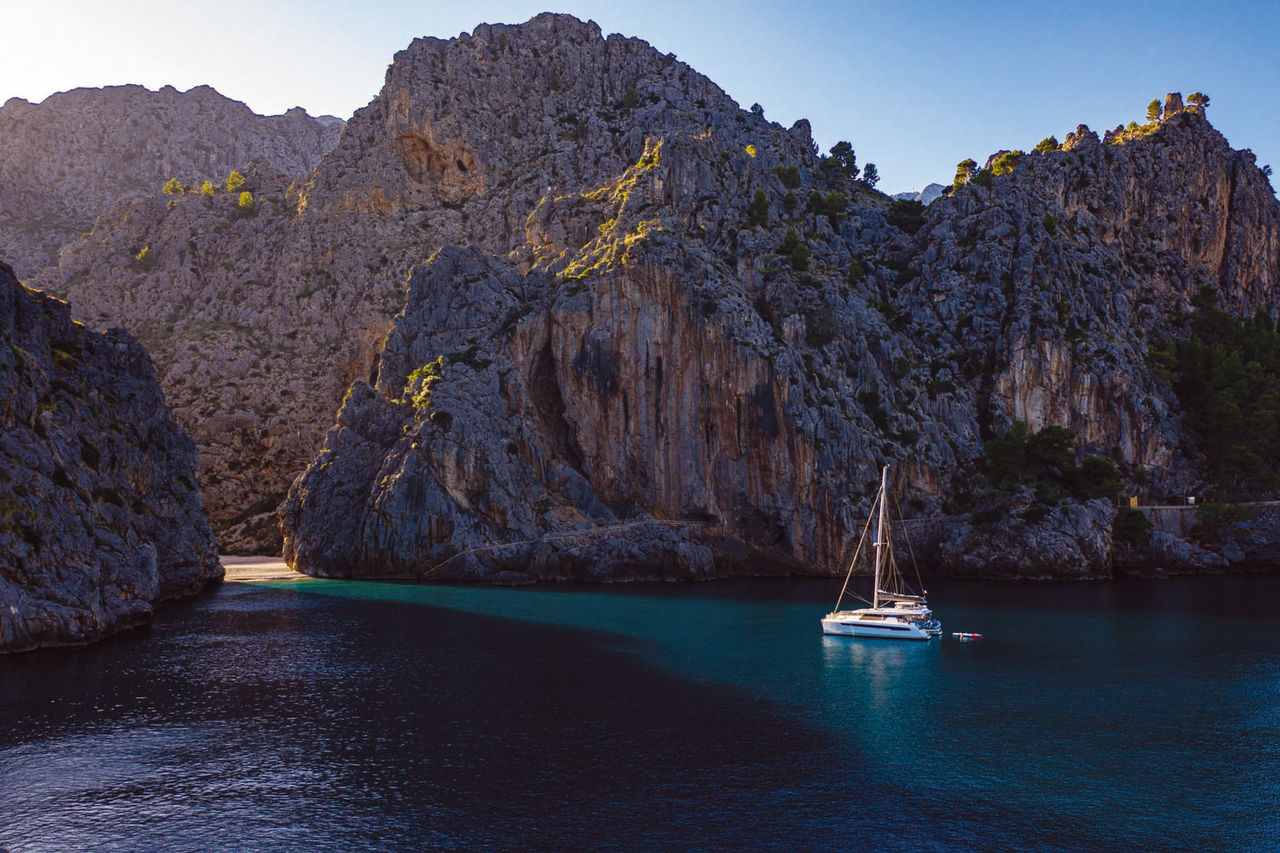 THE CARIBBEAN ARC
The Caribbean arc, which is very popular in the springtime in the northern hemisphere, could have been a particularly complex area in the current situation, if every island had different regulations. But the situation is rather simple. They have all banned pleasure craft from entering, and some, like Saint Lucia, have been confined apart from essential activities since March 23rd. The state of emergency on the island has been extended until at least May 31st. For the French departments of Martinique and Guadeloupe, vessels flying a flag from outside the European Union are prohibited from stopping over. For those boats which arrived before March 23rd or for those registered in the EU, stopovers and stays are possible, with the same containment rules as for shore-dwellers. A very didactic diagram, in French, of what it is allowed and what isn't has been published on this subject by the Direction Maritime of Martinique. Even swimming around your multihull can be regulated, as in Les Saintes in Guadeloupe. It is now forbidden to move more than 15 meters (50') away from the boat and for not more than one hour within those 15 meters. If the situation weren't so serious, that anecdote would raise a smile. But thank goodness for our dear multihulls, which in these circumstances offer a much ...
Subscribe
Subscribe to Multihulls World and get exclusive benefits.
Subscribe
What readers think
Post a comment