Multihull
Comfort or performance ? Do we really have to choose?
What is comfort at sea? With our landlubber reflexes, the first criterion that comes to mind will undoubtedly be space. The longer we stay on board, the more important it will be. Going off for a couple of weeks with eight friends to the Caribbean on a 40-foot catamaran generally goes very well - as long as everyone does their bit. On the other hand, when you live aboard permanently, the close proximity induced by the space constraints can quickly become problematic. Comfort means having  space for everyone - and everything too.
Let's talk about equipment: this is now a major factor when it comes to choosing your boat as you can read in our article «The true price of a multihull». Although «cooling» (refrigerators, freezers, etc.) is now widely available as standard everywhere, the list of options on offer has grown considerably in recent years in terms of home comforts. And technological developments have sometimes led us to take another look at some of our old prejudices. Whereas electric toilets or microwave ovens for example were still verging on heresy 10 years ago, this is no longer the case today. Between green electrical production (solar panels, wind generator, hydrogenerator) and the quality of the batteries, it is perhaps more efficient to heat your mug of tea for two minutes in a microwave oven rather than to heat a whole kettle on the gas cooker...
With the development of lithium battery banks, more and more owners are even opting for induction hobs, thus making all the constraints, risks and space requirements associated with propane a thing of the past. Comfort also means freeing oneself from chores. Like the water supply, which is now produced in quantity by the onboard watermaker. This particular comfort is also synonymous with performance, because you don't have to store and transport hundreds of gallons of water and the extra weight associated with it. No more exhausting searches for a laundromat when you have your own washing machine on board - provided, of course, that you use green products. But beware of adding any extra weight that could have an impact on the performance of the lightest yachts. Above all, be careful not to fall into the trap of over-equipping the boat and making everything too complicated. Comfort also means having the time to do what you want to do privately (reading, writing, cooking, diving, surfing and maybe just doing nothing. Why not…?) Spending your time maintaining, repairing or worse, trying to get complex systems repaired, far from civilization, is not very comfortable - at least for your peace of mind. The famous sailor Loïck Peyron used to say that «getting away from everything brings you a little closer to the essential». That's certainly something to meditate on...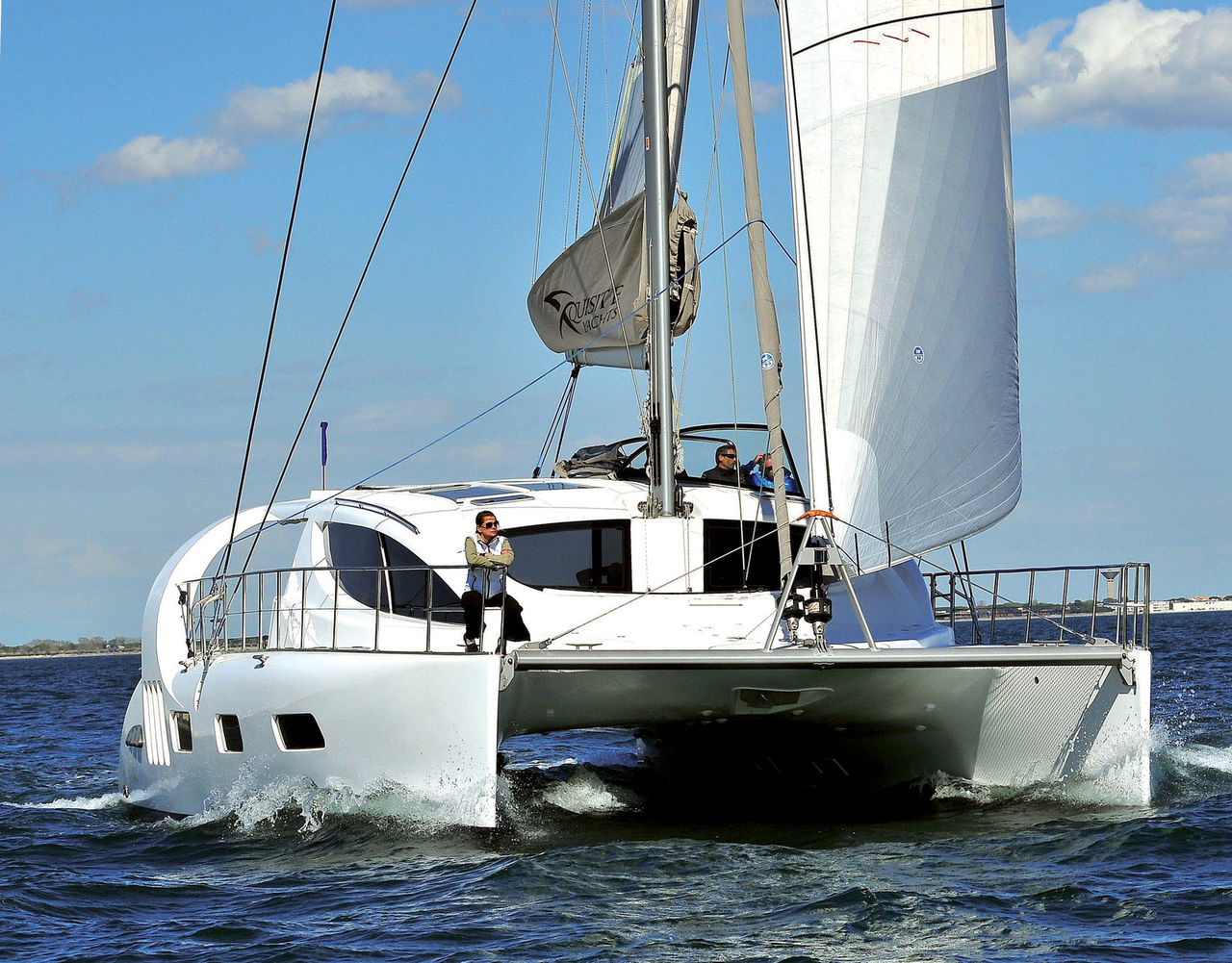 Finally, even if the amount of time when you are actually sailing isn't really that much when cruising, your multihull's performance at sea will have a major impact on your comfort - both everyday life on board ...
Subscribe
Subscribe to Multihulls World and get exclusive benefits.
Subscribe
Articles from the same story
What readers think
Post a comment