Multihulls Match
Fast cruising multihulls: centerboards or daggerboards?
The case for centerboards by Sébastien Roubinet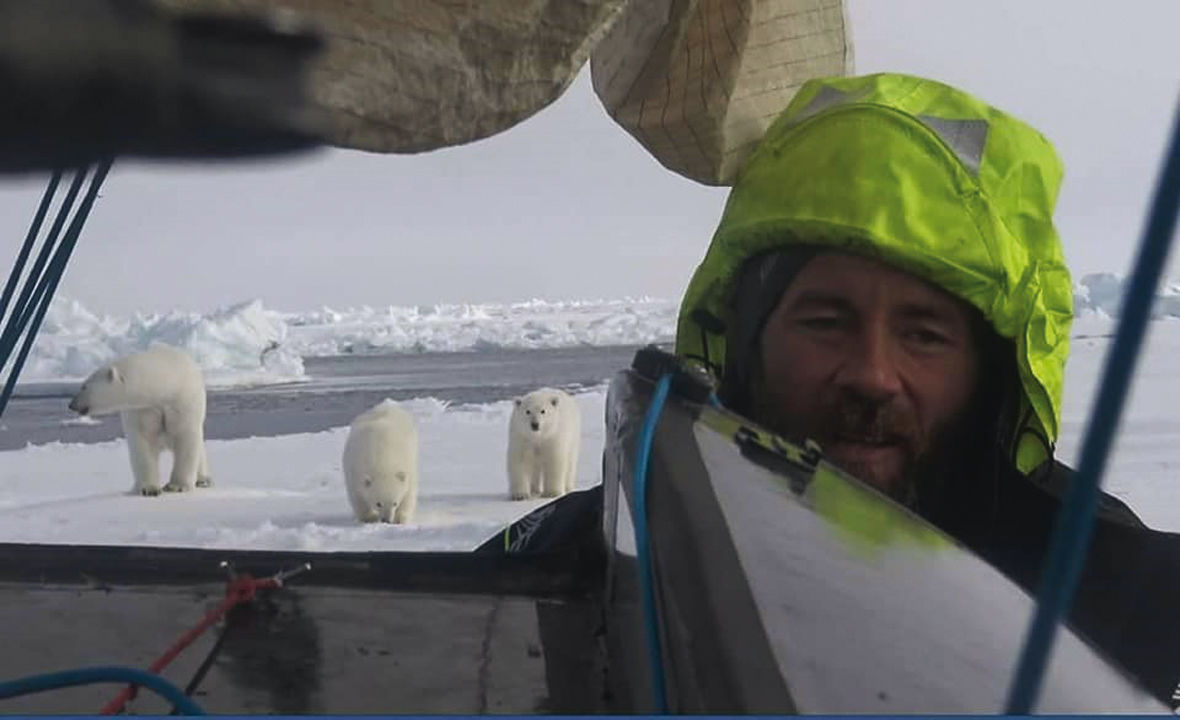 Sébastien is a skilled sportsman, an outstanding trainer, an adventurer of our blue planet – first ever transit of the Northwest Passage purely under sail with Babouche, three attempts to cross the Arctic with La Voie du Pôle - but also a super-creative naval architect and builder who doesn't hesitate to innovate by following his own (often excellent) intuition!
The centerboard is articulated on an axis located at the top and forward edge of its profile (a quarter circle). Its particularity - and its advantage - is that it will lift itself in the event of a collision. Thus, the centerboard retreats as it rises, which, in my opinion, is a safety feature. To be really interesting, the centerboard must be combined with pivoting rudders that will also lift in the event of an impact. These two geometries of appendages really allow more freedom and security. To support my argument, here are three examples from my personal experience:
⁃   For fun: with my first catamaran De deux choses lune, a very lightweight 12-meter (39'4") catamaran designed by D. Kergomard, we sailed in the lagoon of the Turks and Caicos Islands at 12/13 knots in less than 2 meters (6') of water. We sailed serenely with the boards down, knowing that when the water got shallower, they would come in contact with the sand on their own. Similarly, as soon as it got deeper, all it took was a push of a lever for the centerboard to return to its place and we were off again on one hull. In short, the centerboard system allows you to sail quickly and calmly... even in very little water.

⁃   For "off-road" use.... Babouche, my first ice catamaran designed for the Northwest Passage, was also equipped with centerboards and lifting rudders (AND ejectable: two carbon jaws firmly grip the profile like pliers and release it in the event of a collision. Attached to a leash end, we could retrieve it and start again!). In northern Alaska, the ice was very close to the coast, and our route seemed blocked. Fortunately, there was still a few meters of open water along the coast. Forced to do some short-tacking in these channels, we needed as much board down as possible with a bottom that rose regularly. It is at this moment that pivoting centerboards (equipped with a system allowing them to descend on their own) play a role of sensor, warning us of bottom variations while remaining as low as possible. This advantage allowed us to use the full available channel width.

⁃   For me, the centerboard is by far the best formula for coastal rallying, going up rivers, sneaking into a lagoon, sailing in ice... or Breton creeks! In all these conditions, it allows you to sail much more serenely. When you see the damage that a daggerboard can do when in contact with an obstacle, you quickly understand the importance of the centerboard on an all-purpose cruising boat.
The three drawbacks of centerboards: 
⁃   less efficient for racing
⁃   they ...
Subscribe
Subscribe to Multihulls World and get exclusive benefits.
Subscribe
What readers think
Post a comment