Multihulls Match
Match : Propellers
For the fixed propeller - By Clément Dael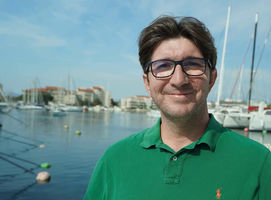 Clément took over the management of the French franchise of Navigare Yachting in 2020. He entered the yachting industry in 2008 at Sunsail, then Moorings in 2017 and finally Dream Yacht Charter. During his career, he's sold several hundred boats including many catamarans that have gone into charter-management.
Very involved in the management of the Navigare Yachting fleet, Clément prefers fixed propellers. Simplicity, robustness, ease of use and maintenance, and economy are his keywords. "With a fleet of nearly 300 boats to manage, there's no question. Efficient after-sales service requires simple products, both for us and for the users, who are generally fairly new to sailing. A one-piece, fixed propeller means fewer spare parts needing to be kept in stock. Let's not forget that the boats are chartered out on average fifteen to twenty weeks a year, and everything must be ready on day one at the beginning of the customer's vacation. Maintenance linked to articulated parts is more demanding and our multihulls, which are very well equipped with comfort features, already require a fair amount of attention without adding tasks whose added value is not essential. A boat that breaks down or is late isn't going to satisfy clients that wants to optimize their time in order to enjoy their vacations. The criterion of performance is not necessarily top of the list for holidaymakers who wish above all to only cruise over short distances. Reliability is what's sought after, everything must work to get from point A to point B without any problem, no matter if you take fifteen minutes less or if the average speed is over seven and a half knots. Very easy to handle, we use a majority of three-blade, fixed propellers that don't require any habitual skills to use when going astern. Finally, there is also the economic aspect. In charter management, the additional cost of an option must be weighed carefully because profitability is ever relevant. The basic fixed propeller formula as they come out of the yard has been ideal for us for many years and we do not want to change it. In fact, we have a few customers who order the option of a pair of folding propellers, but the two fixed ones are usually kept in the bottom of a locker just in case."
| | |
| --- | --- |
| | |
---
For the folding propeller - By David Sheppard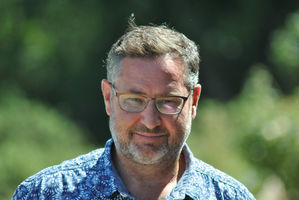 David is the director of Bruntons Propellers. This is a company specializing in the design of sophisticated propellers and equipment used for the transmission, such as shaft brakes and anti-vibration couplings. They also produce custom propellers for fast motorboats, workboats and even superyachts.
David has been involved in the development of feathering and variable pitch propellers for over twenty-five years. The company's two flagship products are the Varifold variable pitch propeller and the Autoprop self-adjusting variable pitch propeller. He acknowledges that the folding propellers of the ...
Subscribe
Subscribe to Multihulls World and get exclusive benefits.
Subscribe
What readers think
Post a comment