Catamaran
Go sailing, of course, but be well-insured!
Things always happen when you least expect them. It's winter and you're on the slopes: after a good day's skiing or snowboarding, you're listening distractedly to the news. What's the top story of the day? A major storm has hit the home port of your multihull. Impossible to intervene; you're hundreds of miles away - or even more. Back home, your multihull is ranging up and down on the dock: fiberglass will surely be ripped to shreds. Major repairs are required, painting of the entire side one hull needs to be redone. Estimates can easily reach 8 or 10,000 dollars. In short, the year hasn't started well. I know what I'm talking about here, this happened to me! Are you insured for this loss? A little late to ask the question, you might say. However, this kind of event happens more often than we think and even more so when we sail a lot. Who has never experienced a collision due to a dragging anchor or simply by maneuvering in port? The consequences are often benign, but sometimes more unfortunate.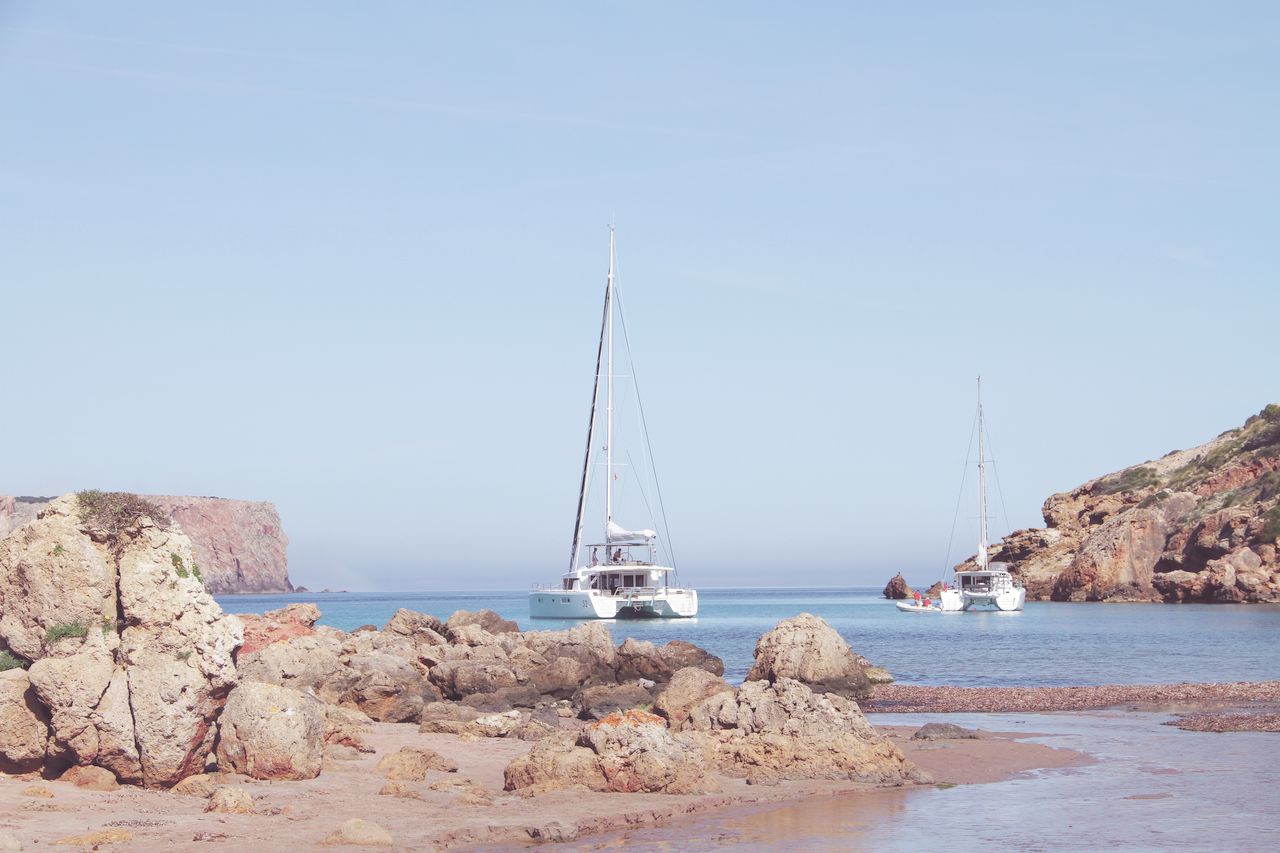 Why get insurance?
In many countries, boat insurance isn't required by law. However, just like with your car, your home liability insurance doesn't cover you for your favorite activity, except maybe on a very small boat. On the other hand, in practice, in view of the risks that you may incur for other boaters, you will systematically be asked for a certificate of marine insurance if you wish to use a marina or a yacht harbor. Effectively insurance therefore does become mandatory. While a special boating liability policy can cover certain damage caused to third parties such as port infrastructure or another vessel, the risks don't stop there. An accident can happen even in good weather on calm seas: a navigational error can lead to a boat taking on water, one of your passengers might slip and injure themselves falling. A boat insurance policy covers the passengers you carry. Coverage is far from being useless because the costs generated by an accident - injuries, hospitalization and medical costs - can rapidly become unaffordable. Not to mention the costs associated with the search and rescue of your crew or the skipper, or any repatriation costs, or towing charges in the event of going aground. And don't forget the consequential intangible damage, such as financial damage. But that's not all: in view of the investment involved - a multihull is generally an item of high value - the insurance also covers the boat. Cases of perils of the sea (shipwreck, pillage or being boarded) are rare, but unfortunately can occur at any time, including during wintering and during transport. Also to be considered are the risks of theft and fire. In the case of a boat which is leased or credit-financed, insurance to cover these material damages, but also against total loss, will be required by the bank or lender. So, it's impossible to do without it, and it's better to study carefully what you will need to avoid unpleasant disappointments and choose the ...
Subscribe
Subscribe to Multihulls World and get exclusive benefits.
Subscribe
What readers think
Post a comment