boat show
It's Time To Organize Your Visit...
Every year, buyers, professionals and fans of multihulls will converge on the numerous boat shows which take place in marinas around the world from September through the start of the next year.

As usual, this year, these shows will be the chance to see what the shipyards have been cooking up for us, and also to hear from the horse's mouth (in complete confidence) what they are planning for the year ahead. This is the trend that we have seen in recent years: New designs are kept under wraps for as long as possible, and again this year at the upcoming shows, you will discover boats that were not mentioned anywhere (unless you know how to read between the lines of Multihulls World).

Whilst it's always nice to see a new discovery "in the flesh", this isn't the only reason to visit a show, were you can see many multihulls. The boat shows are the only real chance that you will get to go from one model to the other, weighing up the advantages and disadvantages of each one, and working out which one best suits your needs. From Cannes to Miami and from La Rochelle to Annapolis, you will be able to check them out time and again and even try out up to forty multihulls.
The shows also offer an opportunity to do a bit of shopping: rigging; sails; batteries; electronics; insurance; finance and those all important deck shoes. Everything you need for your next trip is available. You can even renew your Multihulls World subscription: often at very tempting "special show prices!"
So come along and wander up and down the pontoons at the shows. You can check out some gorgeous boats, buy one even. You can also just choose where your next sun-kissed holiday will be. But above all, the shows are a place to meet sailors who love the sea and who love boats. It's a chance to talk about a shared passion and to dream a little before winter arrives...

Come and see us at the magazine's stand at the following shows: Cannes; Le Grand Pavois; Annapolis; Paris; Dusseldorf and Miami...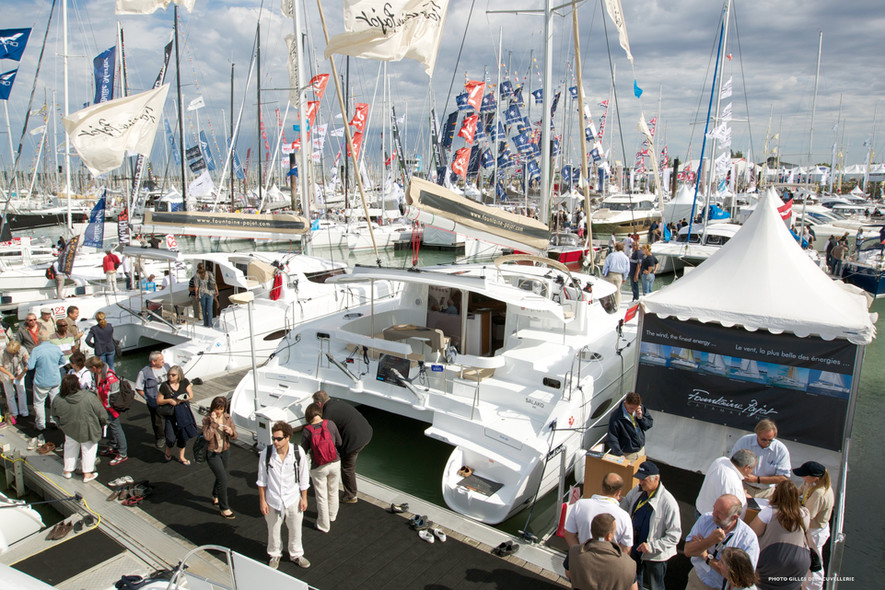 Forthcoming Shows
Sydney International Boat Show (Australia) 31st July to 5th August 2014
Cannes Yachting Festival (France) 9th-14th September 2014
Southampton Boat show (England) 12th-21st September 2014
Grand Pavois de La Rochelle (France) 17th-22nd September 2014
International Istanbul Boat Show (Turkey) 23rd-28th September 2014
Genoa Boat Show (Italy) 1st-6th October 2014
Annapolis Sailboat show (USA) 9th-13th October 2014
Barcelona Boat Show (Spain) 15th-19th October 2014
Annapolis Powerboat Show (USA) 16th-19th October 2014
Italjai (Brazil) 5th-10th November 2014
Paris Boat Show (France) 6th-14th December 2014
Düsseldorf Boat Show (Germany) 17th-25th January 2015
Miami Boat Show (USA) 12th-16th February 2015

And of course, the show that everyone would love to host: the International Multihull Show from the 15th-19th April 2015 ...
Subscribe
Subscribe to Multihulls World and get exclusive benefits.
Subscribe
What readers think
Post a comment