boat show
Multihulls up to 40 feet
NEW 2017 ASTUS 16.5
Here is the latest boat from Astus Boats. This brand new trimaran was designed by the VPLP design office. This is the first time the builder has worked with the famous architects, well-known for their racing and cruising multihulls. The Astus 16.5 is built to the same standards as the other trimarans in the range, with notably floats on telescopic tubes to avoid dismantling when storing, and a daggerboard for ease of use. The Astus 16.5 is available in a choice of 'Leisure' or 'Sport' versions (built using infusion), and can be equipped with a small motor for lovers of coastal 'raids'.

TECHNICAL SPECIFICATIONS
Builder: Astus Boats
Length: 4.96 m
Beam: 3.80 m
Unladen weight: 220 kg
Draft: 0.20/1.10 m
Mainsail area: 10/17 m²
Jib area: 5 m²
Gennaker area: 15/20 m²
Spinnaker area: 23 m²
Engine: 2.5 hp
Price: 12,750 euros exc. tax (Leisure) – 14,400 euros exc. tax (Sport)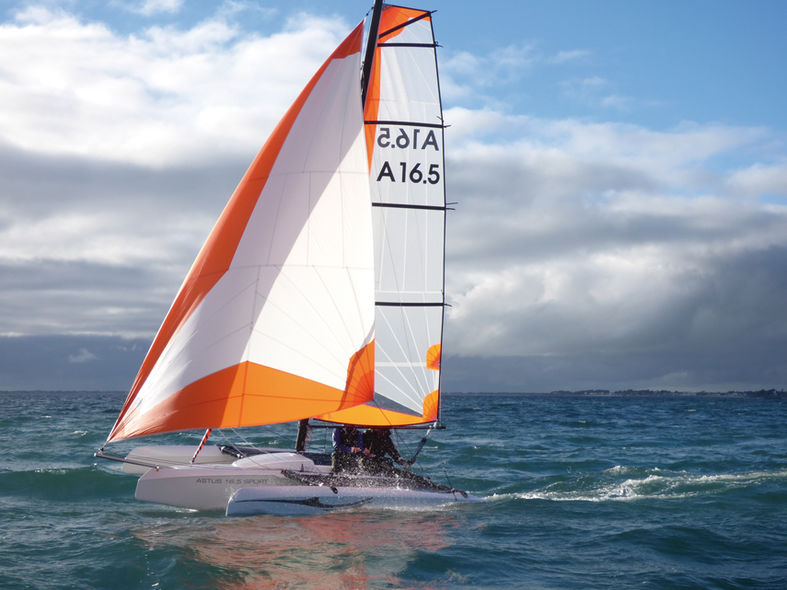 NEW 2017 CORSAIR 760
With this brand-new trimaran, Corsair is presenting a boat which will have the heavy burden of taking up the torch from the 700 or so 24-foot Corsairs the builder has already produced! The new Corsair 760 can be folded and transported, and offers much more comfort than its predecessors, with a small cabin offering a perfect little shelter for coastal camping. But the trimaran shows its true colors under sail: boosted by a screecher on its bowsprit, runs at over 20 knots become the norm and fun aboard is guaranteed...

TECHNICAL SPECIFICATIONS
Builder: Corsair Marine
Length: 7.39 m
Beam: 5.46 m
Draft: 0.30 m
Unladen weight: 899 kg
Mainsail area: 24.87 m2
Jib area: 13.30 m2
Spinnaker area: 57.65 m²
Water: 20 l
Engine: outboard
Price: 69,999 US$ exc. tax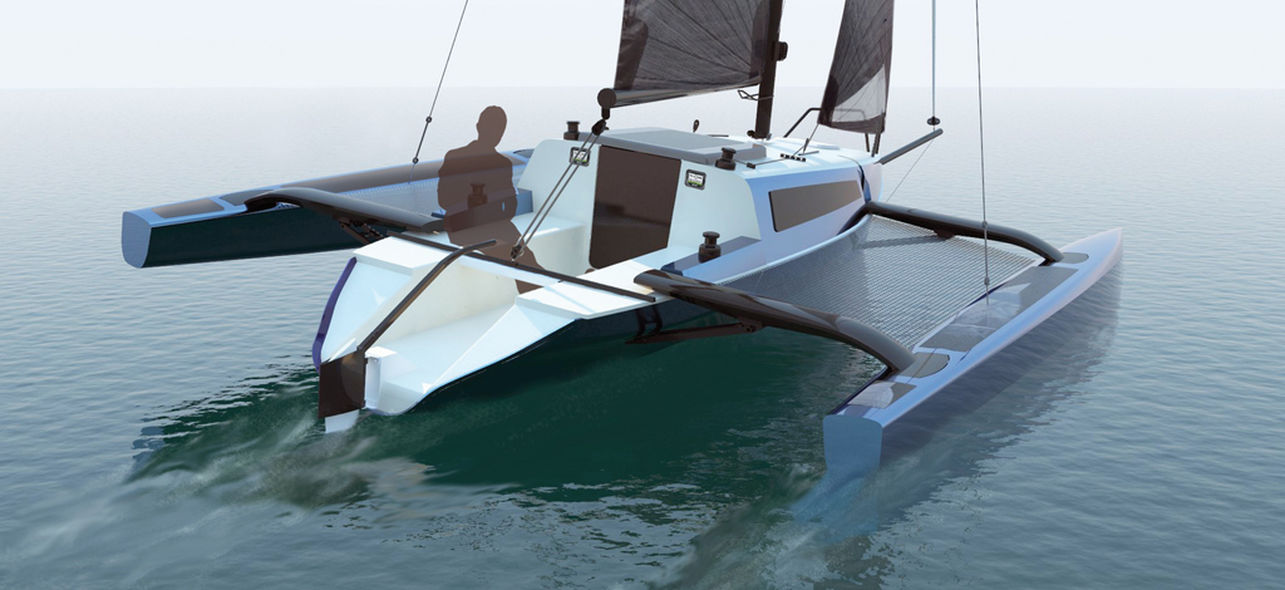 NEW 2017 TRICAT 30
Discovered at the last La Rochelle boat show, the 30 is the latest boat from Tricat. An important new boat, as here Tricat is offering a genuine comfortable cruising trimaran, with 1.9m headroom, a real galley, an independent heads and two double cabins.
The Tricat 30 can be folded (with the 25's tried and tested system), and is built using infusion under vacuum, with carbon reinforcements. Enough to offer performance...worthy of a Tricat!

TECHNICAL SPECIFICATIONS
Builder: Tricat
Length: 9.20 m
Beam: 7 m
Unladen weight: 2,250 kg
Draft: 0.45/1.50 m
Mainsail area: 40 m²
Jib area: 20 m²
Gennaker area: 45 m²
Number of cabins: 3
Water: 140 l
Engines: 10 to 15 hp O/B
Price: 152,833 euros exc. tax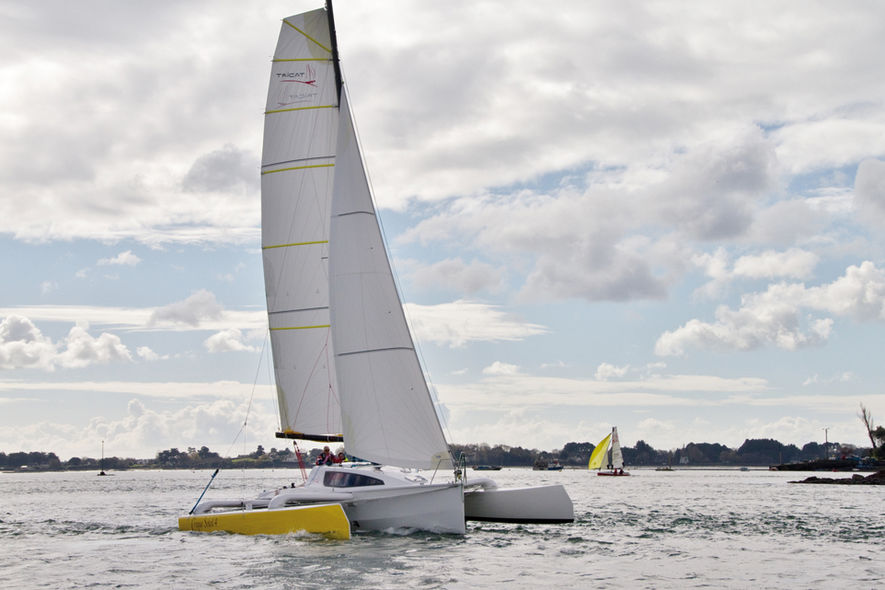 NEW 2017 EASY TO FLY
Lovers of speed, excitement, adrenaline and flying, here is the machine for you. Developed within Jean-Pierre Dick's Absolute Dreamer racing team, Easy To Fly is a foil catamaran designed to allow you to fly relatively easily. The idea is to offer a fast, stable and (relatively) easily accessible machine for three crew members, capable of flying in winds of over 8 knots. The first tests have shown an impressive potential. To be tried immediately!

TECHNICAL SPECIFICATIONS
Builder: Absolute Dreamer
Length: 8.10 m
Beam: 4.30 m
Unladen weight: 325 ...
Subscribe
Subscribe to Multihulls World and get exclusive benefits.
Subscribe
What readers think
Post a comment