Buy a boat
Second-hand focus - Leap at the chance!
Buying second-hand: All you need to know!
Choosing to buy second-hand has many advantages: you can find a fully equipped and ready to sail example, or you could also buy a very reasonably-priced multihull... provided your DIY skills are up to it. We take a look at the things you need to know before you start.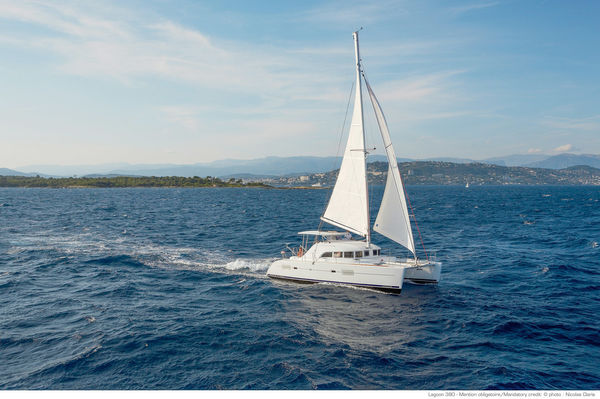 New or second-hand? A debate which often crops up in cockpits, on pontoons and in forums. If you have the means, and you really want to have a state-of-the-art boat you can customize as you wish, don't hesitate, order direct from a builder... But if your budget is more limited, a second-hand model will allow you to go cruising on a bigger boat, with more cabins and more volume. In short, you'll be able to cruise further and for longer. Tempting, no? Not to mention that at the end of a long-term cruising program of from one to three years, you will almost break even when you re-sell the boat, as the major depreciation occurs in the first ten years. However, you mustn't throw yourself at the first multihull you find, otherwise you'll be in for a few disappointments. Buying a cat – unless it is a very small one – warrants a few precautions, before getting out your check book. Follow the ten key points with us before signing on the dotted line!
Choice of model
There's a well-known quote, "opportunity makes the thief…" The fact remains that the most popular multihulls will be the easiest to re-sell afterwards.
Age
It's not the age of the captain that interests us here, but the age of the boat... Less than 10 years old, not much to fear except for changing the sails, if it hasn't already been done. A 35-year-old catamaran like this Casamance, however, may require more attention – so look a little deeper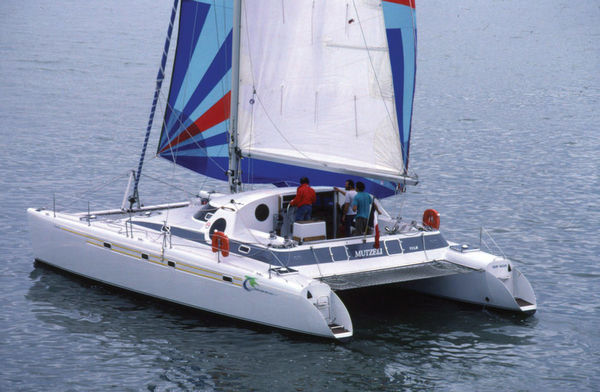 Where to find your multihull?
Sure, you can find the multihull of your dreams by chance at a random stopover, on a pontoon and of course in the pages of your favorite magazine... but the medium of choice remains the
What does it cost?
It's not easy to know the right price for a particular model! You can get computer-generated quotes based on depreciation and without equipment, but most of these would be well out off course from reality... The truth is once again hiding on the web, to be by looking at the asking price of all the models available on the market.
Inspection of the underwater hull
That's it, you've chosen a multihull… just make sure you see it out of the water to check the appendages – look for possible impacts, and play in the steering or propeller. If this isn't possible, make sure you dive... or engage the services of a professional, ideally a marine surveyor.
Go for a sail!
The best thing to do after examining the underwater hull is to go for a sail, to check that the engines, deck fittings and steering system are all in working order.
Check the paperwork for more information
Remember to ask for all available paperwork (in addition to "official" documents): invoices, insurance, etc. Sometimes these will tell ...
Subscribe
Subscribe to Multihulls World and get exclusive benefits.
Subscribe
What readers think
Post a comment