Multihull
Water Toys - We're all just big kids!
MOVING EFFORTLESSLY ACROSS THE WATER…
First things first: stand-up paddle boarding (now known simply as paddle boarding) is attracting more and more enthusiasts. Over the last few years, these boards, most of which are now inflatable, have been invading every stretch of water and, of course, our anchorages. Electric propulsion is obviously perfect for pleasure-seekers, but there are also times when it can replace the need for a dinghy.
The Kit Sup Sublue is a motor that's perfectly suited to 5 to 6-inch (12 to 15 cm) thick inflatable paddleboards - it attaches to the rear of the board without modifying its structure. Lightweight (5.5 kg/12.1 lbs) and compact, it allows you to reach speeds of 1.5 to 4.5 knots silently, with a range of around 45 minutes. Fast chargers mean you can really make the most of your board.
From €899 - www.sublue.fr 
MW's verdict:
A great product, simple and fun! You can pair it with a second Sup Sublue Kit to increase its power and range thanks to the two batteries. What's more, you can boost range and speed by replacing the original 98W lithium battery with a 158W one. It is sometimes necessary to deflate the paddleboard to install the motor - then re-inflate it to restore the correct pressure.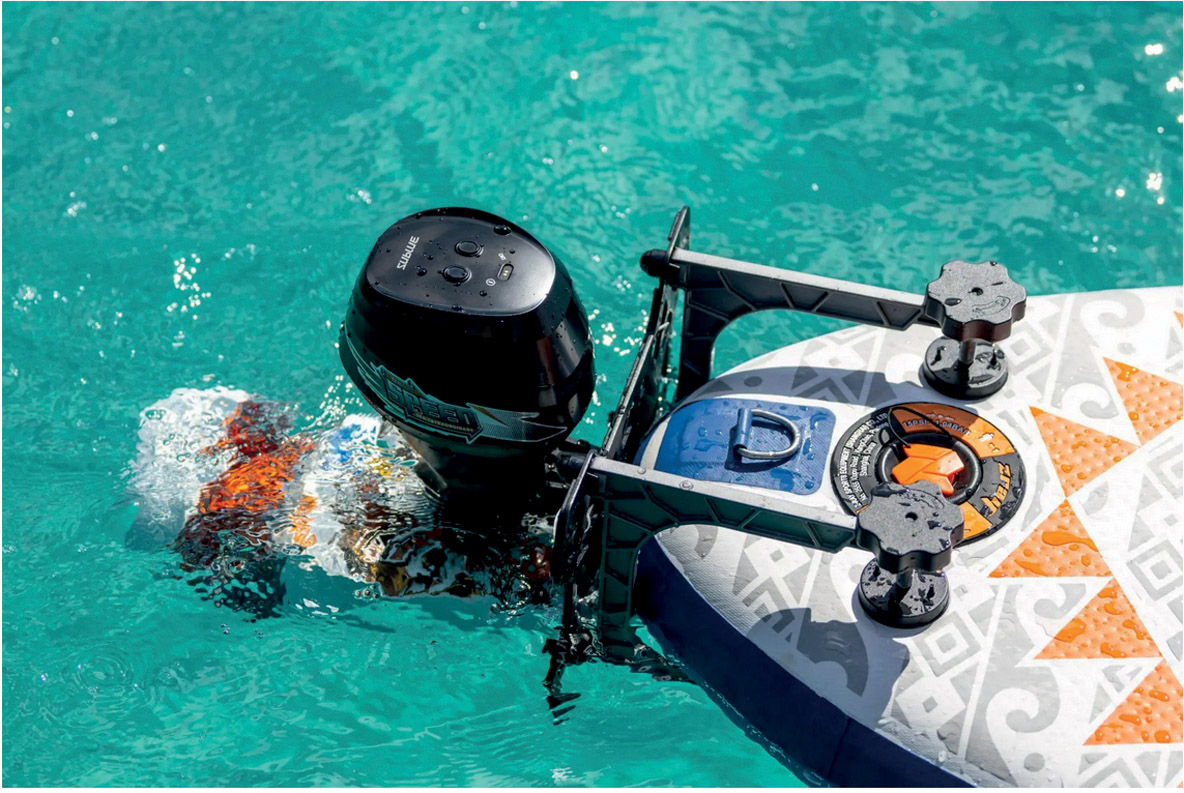 The Paddle E-MOTION is an all-round package, combining a large inflatable board with an electric propulsion system that lets you cruise at up to 3.5 knots for up to 1½ hours - both forwards and backwards. A trigger handlebar with LEDs indicates the battery level and allows you to modify trajectories and speed. Supplied with a rucksack and carrying case (motor and handlebars), the E-MOTION Paddle weighs 30 kg (66 lbs) all told.
From €1,799 - www.coasto.eu 
MW's verdict:
Although it's a bit bulky and heavy, the E-Motion Paddle makes up for it in terms of performance and range. It's also extremely stable. The XXL volume and wide beam mean you can load it with up to 180 kg (395 lbs). The E-Motion is also an alternative to a dinghy, but above all it offers great mobility in the water. A real moped for the seas...
With the Radinn X-Sport, jetboard, you don't need waves or wind to surf! This is a top-of-the-range product with a 190 cm (6'3") composite hull reinforced using an LTD Hull Tech process and carbon fabric. Thanks to its long-lasting battery, it can perform at speeds of up to 32 knots for up to 45 minutes.
From €10,990 - www.radinn.com 
MW's verdict:
The X-Sport gets off to a cautious start, particularly with the fairly sensitive remote control, but very quickly the driving and maneuvers become increasingly daring. All in all, the X-Sport is surprisingly easy to get to grips with, even for beginners, thanks to its 100-liter (3.5 cu ft) volume. It's a pleasure to experience unique sensations in total silence. Although this jetboard weighs in at a hefty 45kg (100 lbs), it doesn't take up much space.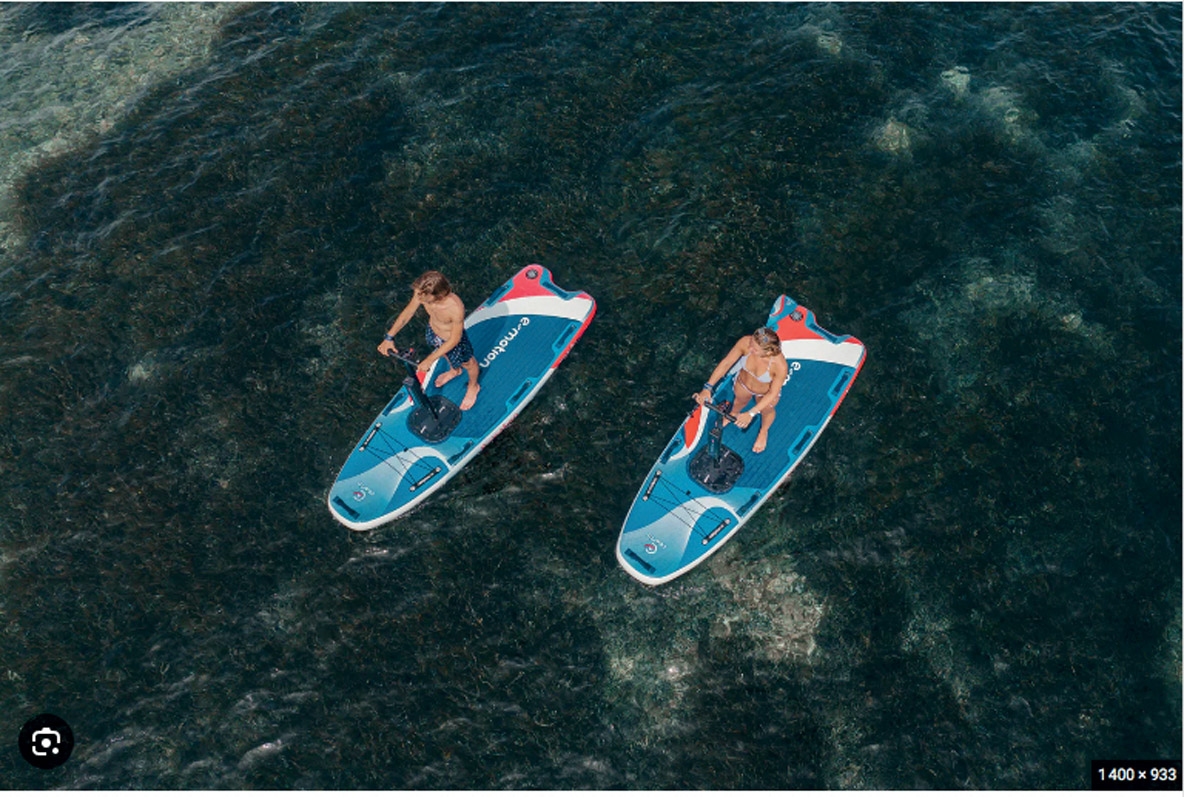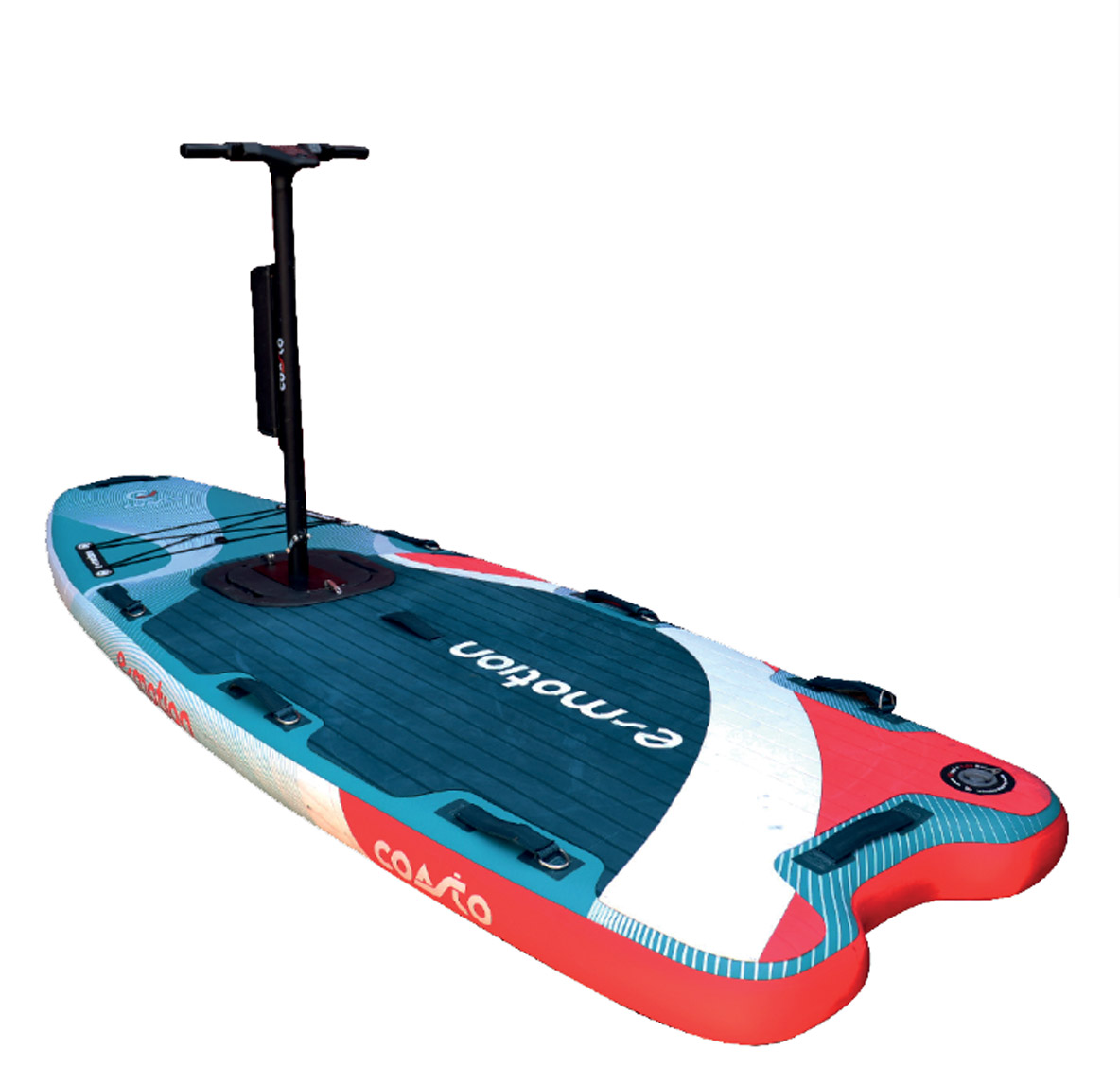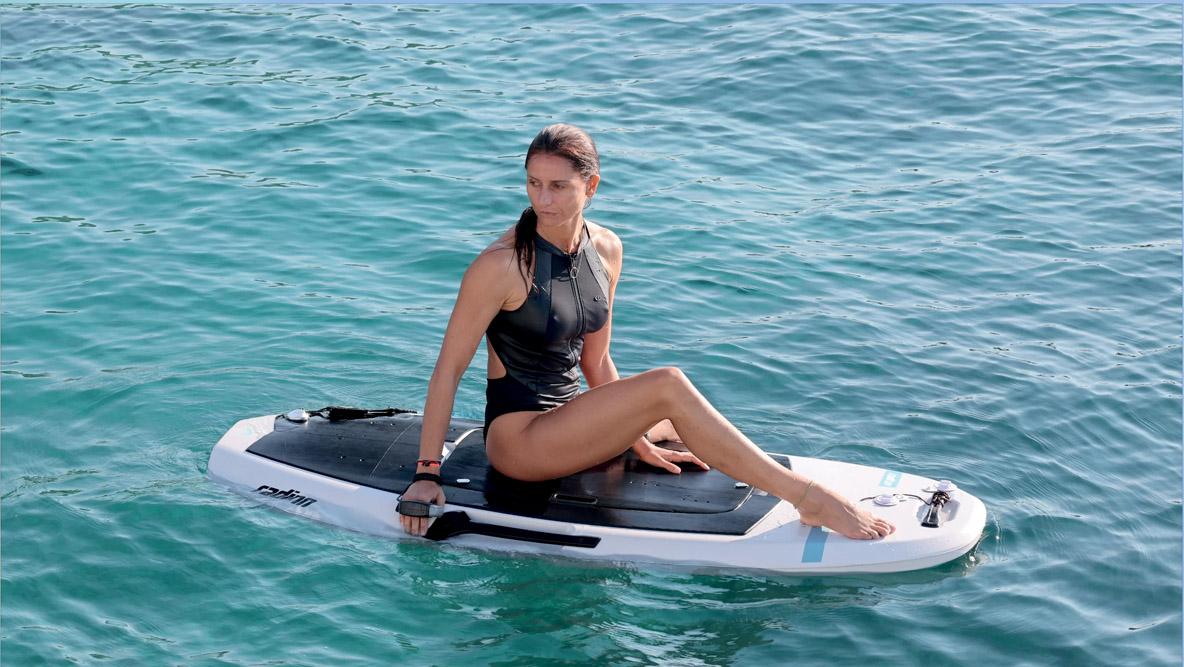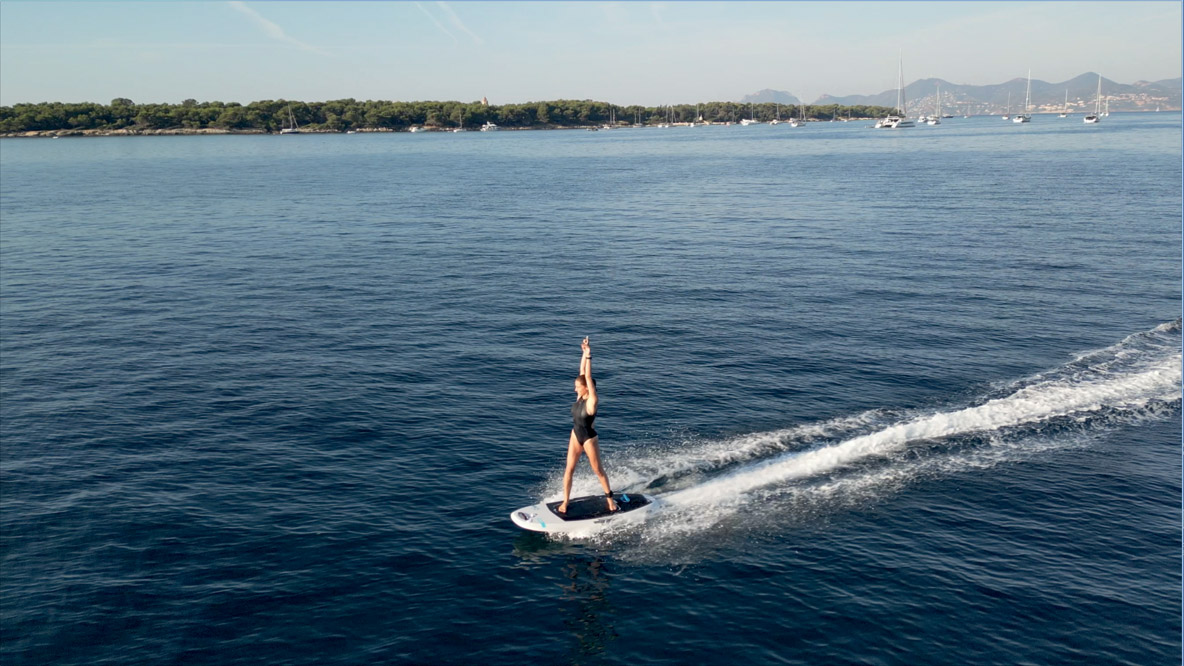 ---
Do you dream of flying over open water? Then check out E-Foil, the ...
Subscribe
Subscribe to Multihulls World and get exclusive benefits.
Subscribe
What readers think
Post a comment