boat show
6th International Multihull Boat Show: the edition not to be missed…
A show for the big 'multihullers' family
Do you like sailing fast? Comfortably? Or even fast and comfortably? Well we'll see you at the International Multihull Boat Show. A show entirely devoted to our favorite boats, where you will be able to see between 50 and 60 catamarans and trimarans from 25 to... 62 feet! A show with a unique, almost family atmosphere, where you will have the time to visit, discover and even test the boats. In short, the show you must come to...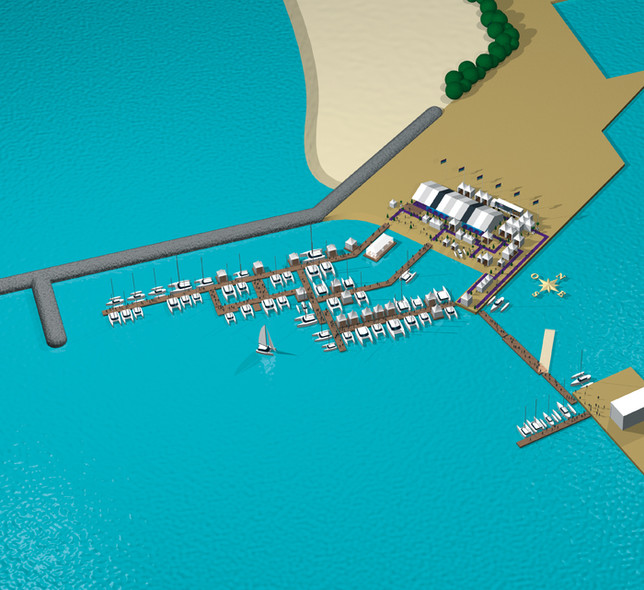 The world premiere for some new boats…
Obviously, you come to the Multihull Boat Show to discover catamarans and trimarans. But if in addition, among the almost sixty boats expected there are some new ones, being presented to the public for the first time, it's even better!
And the builders have seized this opportunity to present their new boats at the start of the season, at this show which brings together the big family of multihull enthusiasts.
We start with the motor catamarans, and three boats being presented to the public for the first time: the Lagoon 40 MY, the Fountaine Pajot Motor Yacht 37 and the Leopard 51 PC (for its European premiere). In this rapidly developing sector, the three giants of cruising catamaran construction will be presenting their respective vision of motor boats. You were able to read the full test of the Leopard 51 PC in our last edition, whilst that of the Lagoon 40 MY can be discovered in this edition of Multihulls World. For the 37 from Fountaine Pajot Motor Yacht, you will have to wait a while, but the test is now planned. To be continued...
Another family represented at the show, the trimarans, with the Dragonfly 25 being presented as a new boat for the first time afloat. We discovered it ashore at Düsseldorf, and we can't wait to see the new Danish rocket at work... We must mention that this folding, transportable trimaran will be capable (according to the first tests) of flying its central hull, and sailing on one float!
In the cruising catamaran family, there will be a lot of new boats, as the builders Slyder, Set Marine, Leopard, Nautitech, FlashCat, Comar, Bali and Aventura are announcing new boats, to be presented to the public for the first time at La Grande Motte.
The sailing catamaran which will inevitably attract all the attention will be the Leopard 40, which was just glimpsed at Miami, and is making its debut in Europe. A boat which we will of course find in the Moorings charter fleets, but which should also appeal to many private owners looking for a spacious, comfortable boat for blue-water cruising as a family. With its forward cockpit, accessible from the interior (like the 44 and the 48), it has a lot of advantages to put forward.
Another much-awaited new boat is the Bali 4.3 with its famous aft door, which disappears completely into the top of the coachroof, to offer you a choice ...
Become a member
Become a Multihulls World Community Member for free and get exclusive benefits
Become a member
What readers think
Tell us your opinion