boat show
ALL THE MULTIHULLS TO SEE ...AND SEE AGAIN
Published on 01 august 2014 at 0h00
Having read the preceding pages, you will be aware of the huge number of new things that you will be able to discover at the upcoming boat shows. However, a show isn't just about the new boats. It's also a chance to rediscover some of the boats which, although already known, are worth another visit. Here's a quick look at some of the "unmissables"...



Already 45 multihulls at Annapolis, at least 40 in Miami and Cannes, and spotlight on our favorite boats at the Grand Pavois show: Multihulls will surely be the talk of the nautical world this fall! And what about the inland shows such as Paris and Dusseldorf which are making catamarans and trimarans the center of attention? Multihulls have definitely got the wind their sails and you should take the opportnity to visit as many of them as possible, to make sure you have all the information before buying your dream boat...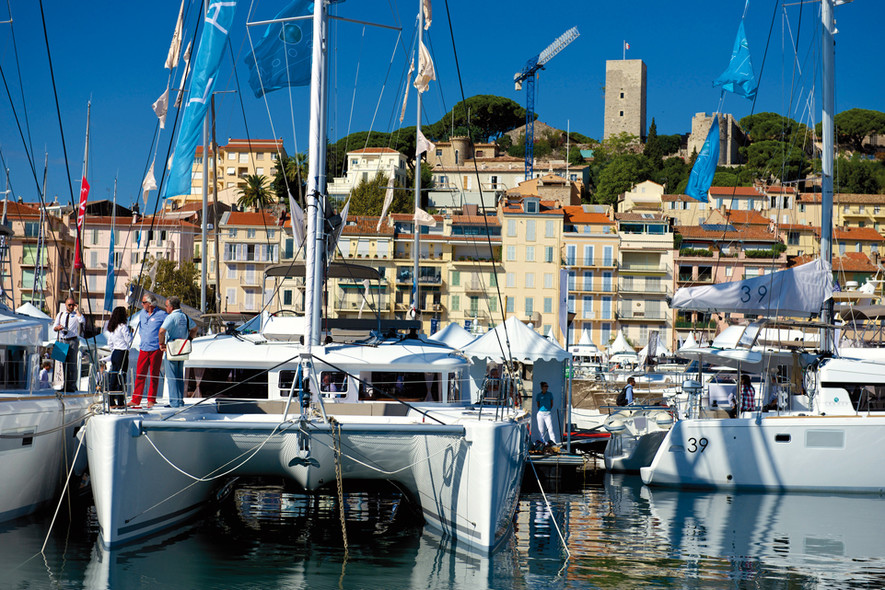 Cannes Yachting Festival (France)
Cannes is the Festival Town, and this year it has changed the name of its Boat Show to the Cannes Yachting Festival. As the name suggests, the show is focused mainly on yachting, and the big boats take center stage here. However, in the middle of the show, there are pontoons reserved just for multihulls. Again this year, there will be some discoveries to make such as the much anticipated Saba 50 from Fountaine Pajot, Outremer 45, Bali 4.5, O Yacht Class 4, Lagoon MY 630 and 560 S2, Nautitech Open 40 and 541. But that's not all. Leopard will be ...
Become a member
Become a Multihulls World Community Member for free and get exclusive benefits
Become a member
What readers think
Tell us your opinion