International Multihull Show
Hints and tips from long-term sailors
Published on 21 march 2017 at 0h00
Fenders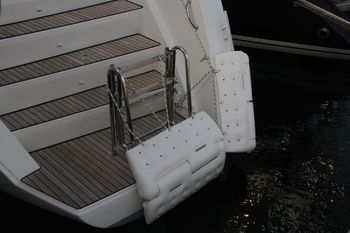 Round, square, angular?  All three, Captain!  The first have the advantage of taking up less space and remain in place, even in windy conditions.  The second are voluminous, but perfect for spreading the load on the hull - and sometimes hatches.  But if they're not held in place, they can sometimes fly off and end up uselessly on the deck.  The third are ideal for the sugar scoops. 
Boom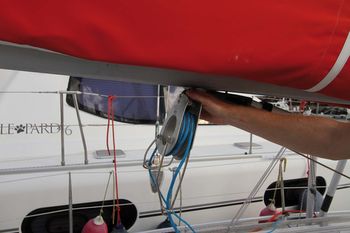 Crossing the Atlantic - more specifically, heading for the Caribbean - means downwind sailing, which may entail frequent gybing.  To avoid the risk of breakages (gooseneck, battens and so on), the boom brake has many fans.  The use of a padeye at the gunwale allows the mainsheet to be attached with a better angle of pull, favoring good control of the mainsail leech, and easing the load on the vang…  Note: newer models, more inconspicuous and aesthetic, have been available for some years.
Getting ashore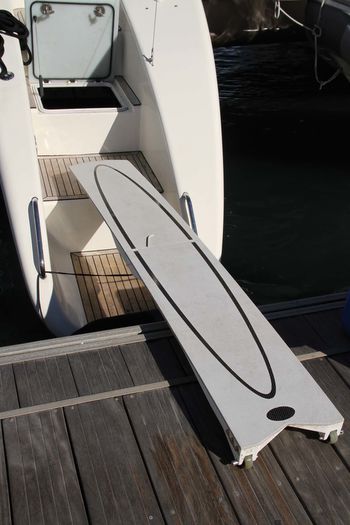 Getting down onto the dock is easy with recent models that are equipped with a pivoting platform.  But otherwise?  You'll need a passerelle if you're going to be moored stern-to.  Folding (or not) in carbon fiber or a simple board (slatted, if possible, to make it non-slip) - there's something for every budget!  If you are bows-to the dock, fit a ladder to your pulpit, or a cut down set of steps.
Antennas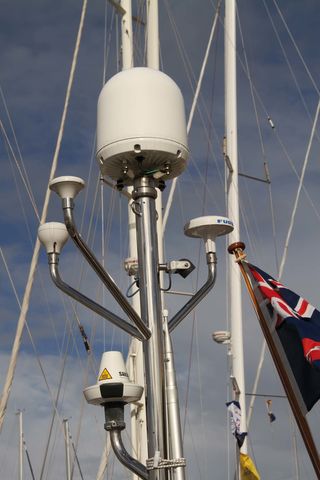 GPS, Iridium, Wi-Fi, radar, and so on… there are antennas and radomes everywhere!  So, why not fix them all to a single mast, like a Christmas tree?  ...
Become a member
Become a Multihulls World Community Member for free and get exclusive benefits
Become a member
What readers think
Tell us your opinion