Paris Boat Show
International Paris Boat Show 2016 edition : Multihulls over 60 feet
Published on 01 december 2015 at 0h00
Privilège Série 6 NEW 2016
The first Série 6 from Privilège Marine has just been launched. This luxurious blue-water cruising catamaran has been completely redesigned by the builders R & D department and the architect Marc Lombard, with respect to the 615 it replaces in the range. This new boat's aim is to offer the performance under sail that Privilège owners are entitled to expect, while offering new volumes and exceptional comfort, at anchor and at sea.

TECHNICAL SPECIFICATIONS
Builder: Privilège Marine
Length: 19.50 m
Beam: 9.20 m
Unladen weight: 28.3 t
Mainsail area: 137 m2
Genoa area: 92 m2
Gennaker area: 176 m2
Number of cabins: 4 + skipper
Water: 2 x 650 l
Diesel: 2 x 1000 l
Engine: 2 x 110 hp
Price: 1,950,000 euros exc. tax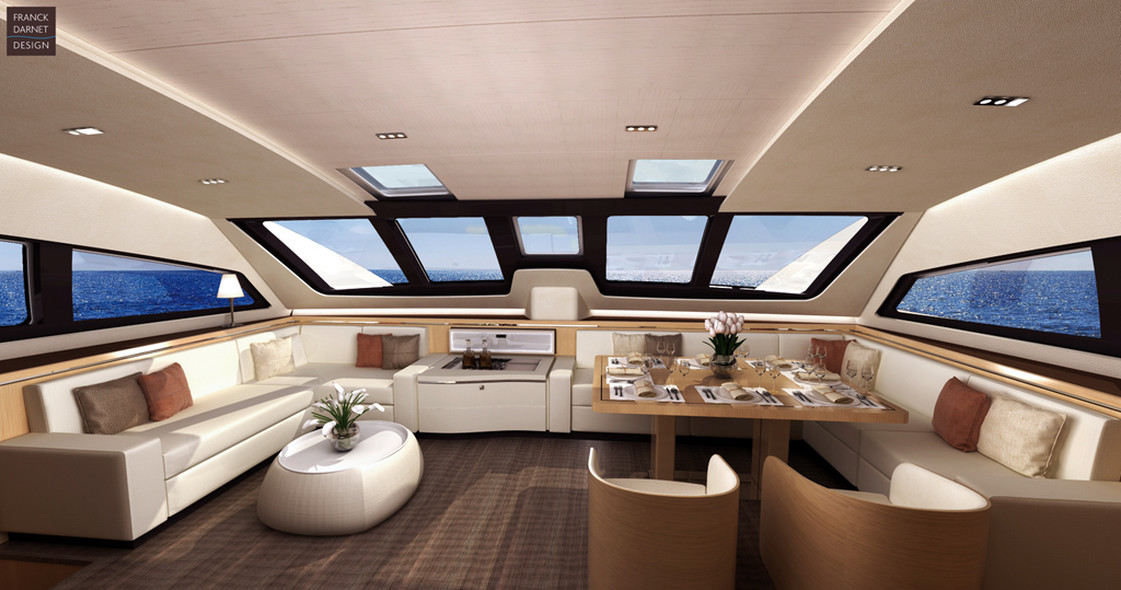 Catana 70 NEW 2016
The latest boat from Catana is also the flagship of the current fleet. This 70-footer is a particularly impressive semi-custom catamaran, with high freeboard, curved daggerboards and a huge mast, nearly 30m high. But the 70 remains a Catana, meaning above all a seaworthy ocean cruiser, offering impressive liveable volumes aboard, including the now traditional completely modular salon/cockpit area. The n°1 was launched a short while ago, and you will be able to see the full test we carried out aboard in Multihulls World very soon.

TECHNICAL SPECIFICATIONS
Builder: Catana
Length: 20.86 m
Beam: 9.49 m
Unladen weight: 21.5 t
Mainsail area: 122 m2
Genoa area: 93 m2
Gennaker area: 145 m2
Number of cabins: 3 ...
Become a member
Become a Multihulls World Community Member for free and get exclusive benefits
Become a member
What readers think
Tell us your opinion