Published on 01 october 2014 at 0h00
Anyone who takes the slightest interest in ocean racing in multihulls will inevitably have come across this image one day or another. A little yellow dragonfly, 12 meters long, which seems to be flying over the water, overtakes Michel Malinovski's big black 21-metre monohull on the line, and wins the first Route du Rhum by 98 seconds. That was in 1978, and nothing would ever be the same again. A new era had opened up, the development of the multihull was launched, and the race time would be divided by three in the following thirty years. Not to mention the lives of thousands of leisure sailors, who, as a consequence, would abandon their oilskins and life at an angle for the hedonism of the cruising multihull. Far from the large teams and costly budgets, Charlie Capelle keeps the flame burning. Just like that of Mike Birch, his Acapella is an A Capella. I hope you are following... The boat's name is also almost the name of the model, which is somewhat reminiscent of that of the skipper!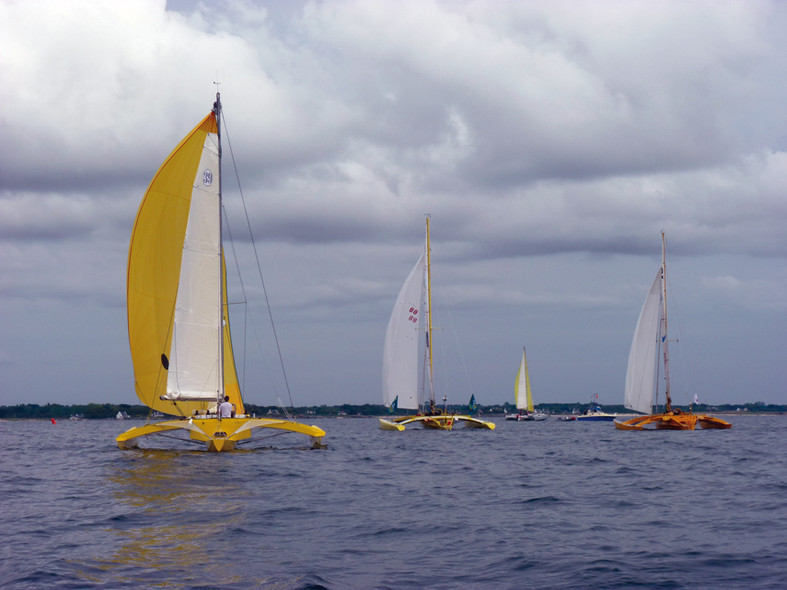 Was it really chance then which reunited Charlie and this superb boat? He who was a dental prosthetist from the Vosges and became boss of Technologie Marine in Brittany! And what a visiting card his Acapella is. It's no longer a boat, but an extension of its skipper-owner. Originally recovered as a wreck, it ...
This article appeared in issue 138. To read the article in full, buy this issue individually
Become a member
Become a Multihulls World Community Member for free and get exclusive benefits
Become a member
What readers think
Tell us your opinion