Crusing
The 10 points you should consider before buying the boat of your dreams.
Published on 01 april 2016 at 0h00
1 - What program?
The most important question is about the program: what are you going to do with your beautiful multihull? Set off for the other side of the world? Race every Saturday close to the harbor? Discover Pacific atolls? Set off to rub shoulders with the polar ice, just to see if global warming is a myth or not? In all cases, a boat designed for a certain program may prove to be particularly unpleasant to live with if it is used for a purpose for which its architect has not designed it.
A blue water cruising boat which cannot be loaded, a racing boat with numerous control lines for a family crew, a heavy boat with basic fittings to race the Fastnet...there are lots of examples of multihulls which are excellent in their field, but have caused no end of problems for owners using them unwisely.
So before you choose one model or another, ask yourself what the boat's program is going to be.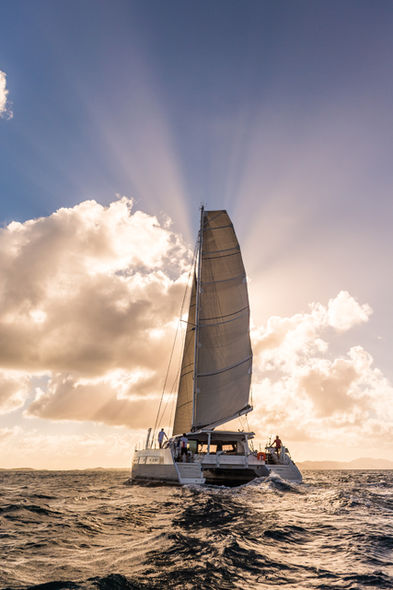 2 – What crew?
Following on from the boat's program, the crew is an equally important consideration in the choice of your future boat. A couple with young children will not sail in the same way as would the same couple a few years later with two teenagers who love sailing. On the one hand, a comfortable boat with games to occupy the little ones during passages, on the other, a more sporty boat equipped with a full sail wardrobe – gennaker, asymmetric spinnaker, ...
Become a member
Become a Multihulls World Community Member for free and get exclusive benefits
Become a member
What readers think
Tell us your opinion