Catamaran
Gunboat 72 - The most ladylike of multihulls!
Discover our exclusive video (in French):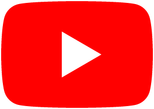 Full article to be discovered in Multihulls World n°191.
Slightly longer and beamier than the Gunboat 68, which is soon to be retiring, the new catamaran features both a larger nacelle and, notably, a vast flybridge – a first! The objective is to offer a comfortable and fast luxury multiyacht as part of the Gunboat family. The 72 will obviously remain a very powerful catamaran, capable of sailing in wind speeds above 8 knots. Compared to the 68, it's over 10 tons more despite the extreme care taken in the choice of materials and the quality of construction... but the new sail plan where the difference lies, being more powerful than that of the Gunboat 68 Racing – 3,100 sq ft (288 m²) upwind as opposed to 2,710 (252), and 4,845 sq ft (450 m²) downwind against 4,680 (435). Please note: the interiors are made according to the owner's wishes.
Technical specifications:
Builder: Gunboat
Length: 72'2" (22 m)
Waterline length: 72'2" (22 m)
Beam: 30'10" (9.4 m)
Draft: 5'7" / 12'6" (1.7 / 3.8 m)
Air draft: 106'2" (32.37 m)
Light displacement: 62,600 lbs (28.4 t)
Laden displacement: 71,650 lbs (32.5 t)
Mainsail area: 1,830 sq ft (170 m²)
Solent: 1,270 sq ft (118 m²)
Spi A3: 3,015 sq ft (280 m²)
Fuel: 343 US gal (1,300 l)
Water: 222 US gal (840 l)

www.gunboat.com 
What readers think
Post a comment