Atlantic ocean
Brazil: the crazier you are, the more you sail!
For years, we've been sailing out of southern Brittany from Quiberon to Royan, on the French Atlantic coast. At the time, in the early 1980s, we were two couples, with Les Sables d'Olonne as our home port. We used to sail with our young children to the islands of Yeu, Ré, Aix, Noirmoutier, Belle-île, Hoedic and so on. Then we discovered Corsica, and the West Indies. In 1993, I left with my wife and son for French Polynesia – the leeward islands of Raiatea, Tahaa, Huahine, Bora Bora and Maupiti. I've kept unforgettable memories of that trip, including the feeling of having sailed in paradise. So, in 1997, we brought our boating friends together and offered them the opportunity to celebrate the year 2000 there. This is how the Bora 2000 association was born. Every month, for three years, we each chipped in an amount to finance this cruising project. We managed, 20 of us, to charter two Privilege 45s. And we all experienced extraordinary moments. Meanwhile, two storms of unprecedented violence were hitting France...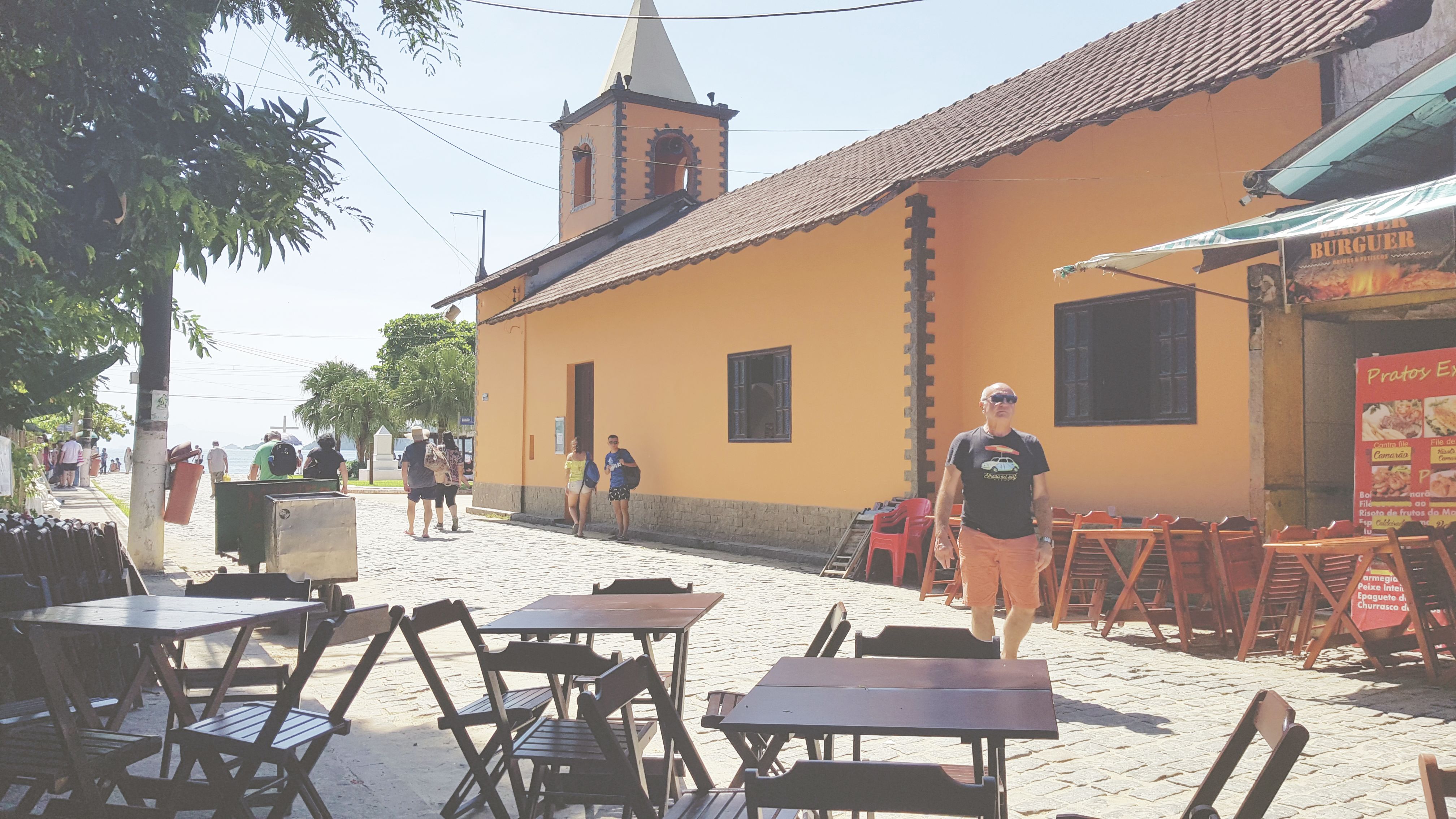 On the way back, we decided to do it again regularly - every 3 or 4 years to allow us to fill up the piggy bank. We took trips to the Seychelles, Madagascar, Malaysia, Thailand and Cuba, still with two cats and made journeys ashore to discover each country.
That's how we ended up in Brazil back in March. We began a journey that took us from Salvador de Bahia to Brasilia, Ouro Preto, the Iguazu Falls... not to mention Rio de Janeiro, its Sugarloaf Mountain and its beaches, of course!
Time to set sail! A transfer, organized by Dream Yacht Charter, from our hotel in Rio to the Velrome marina near Angra dos Reis, saw us welcomed by Edouardo, from Brazil Yacht Charter, a company that works with DYC. We then take possession of our two Lagoon 400 S2s; Boa Vida for the group of 9 and Happy Nest for the group of 10. These are the only cats at the base, in an area where motor-yachts are in the majority. The handover is quick as the two skippers (my friend Patrice and myself) already each own a Lagoon 400 S2 with Dream Yacht Charter.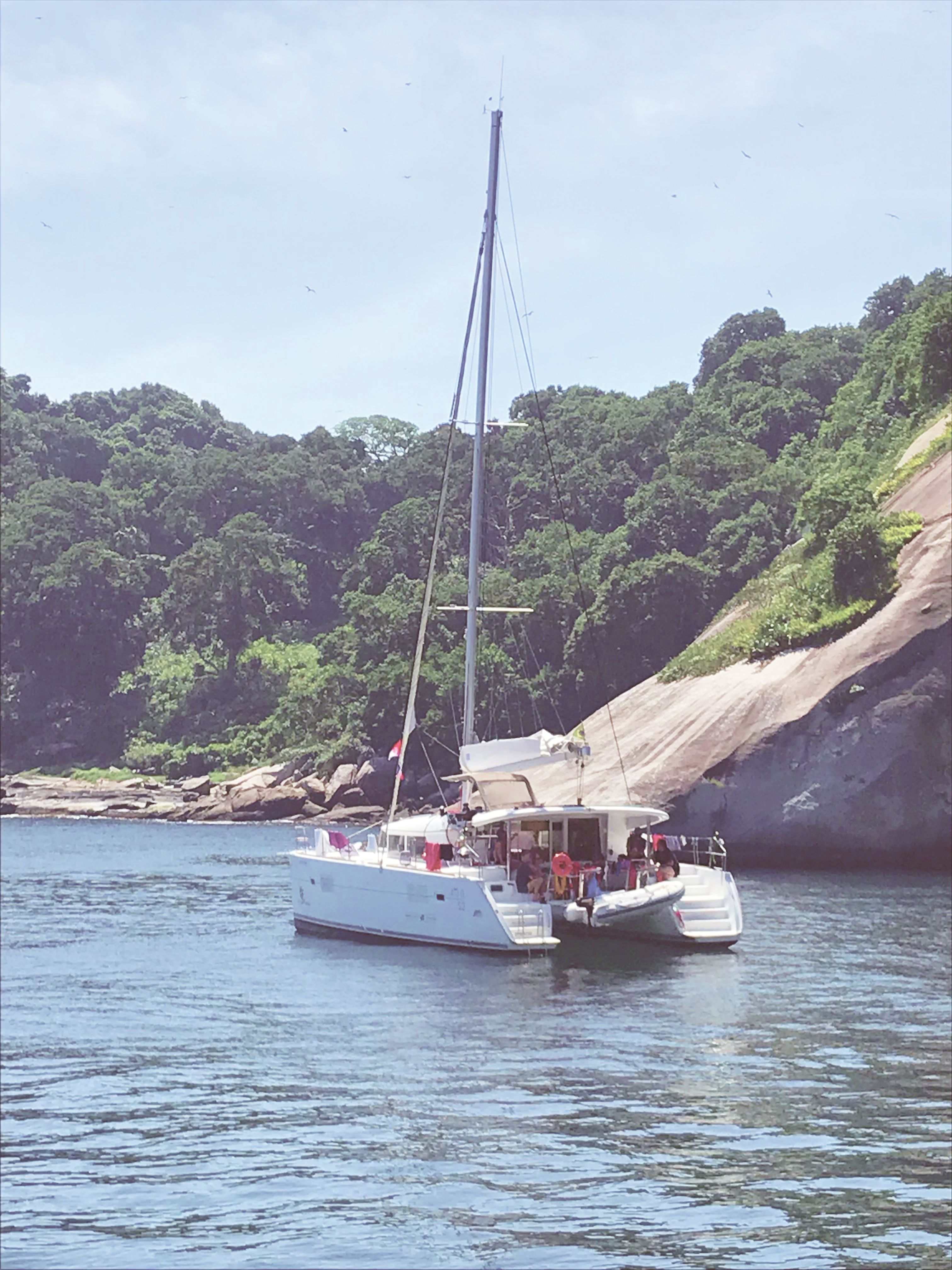 We leave to refuel at Marina Piratas, 45 minutes away by sea. The advantage of this mini trip is that we can be at the dock just in front of a large supermarket with a 3-hour free stop granted by the port. And the shopping carts can be taken down the pontoon right to the cats.
The sailing area that awaits us is a huge bay protected by a large island, the aptly named Ilha Grande. The weather forecasts a prevailing south-southeast wind, but in the end, we were to see very little wind, except for the passage between Ilha Grande and Paraty. Night falls quickly in the tropics; we leave for Lagoa Azul, in the very north of Ilha Grande. That's it, we're back to our little habits; we're sailing with a stopping point for the evening. The first one to arrive gives details of the anchorage over the VHF (whether there's mooring balls or we're anchoring). Afterwards, on each catamaran, swimming and meal ...
Subscribe
Subscribe to Multihulls World and get exclusive benefits.
Subscribe
What readers think
Post a comment