Mediterranean
Our readers around the world: Venice by catamaran
Published on 21 june 2017 at 0h00
If you search the internet for information about sailing, mooring or anchoring in Venice and the Venetian lagoon you will find very little. Likewise, the Pilot Books and Cruising Guides for the region contain few facts and tips for exploring this fascinating city and incredible lagoon wetland. A real adventure then, to explore and discover for yourself.
Day 1
We leave Muggia in north eastern Italy early in the morning for an 8 hour sail with a light north-westerly breeze blowing us across the top of the Adriatic Sea, heading for the Lido inlet to the Venetian lagoon.
There are only 2 marinas suitable for multihulls in the lagoon (Marina Vento di Venezia on La Certosa Island, and Marina Santelena on Sant' Elena Island). We choose Marina Vento di Venezia for 2 reasons - it is the cheaper of the two and it is situated on a lovely green island where one can run and cycle. Both marinas are only 10 minutes by "Vaporetto" water bus from Saint Mark's Square and could not be more conveniently located for all of the sights of the City of Venice itself. We are assisted to our mooring at the marina by a very helpful "marinaio" and the check in process is both easy and friendly.
What a welcome, and just in time for drinks as the sun sets over Venice.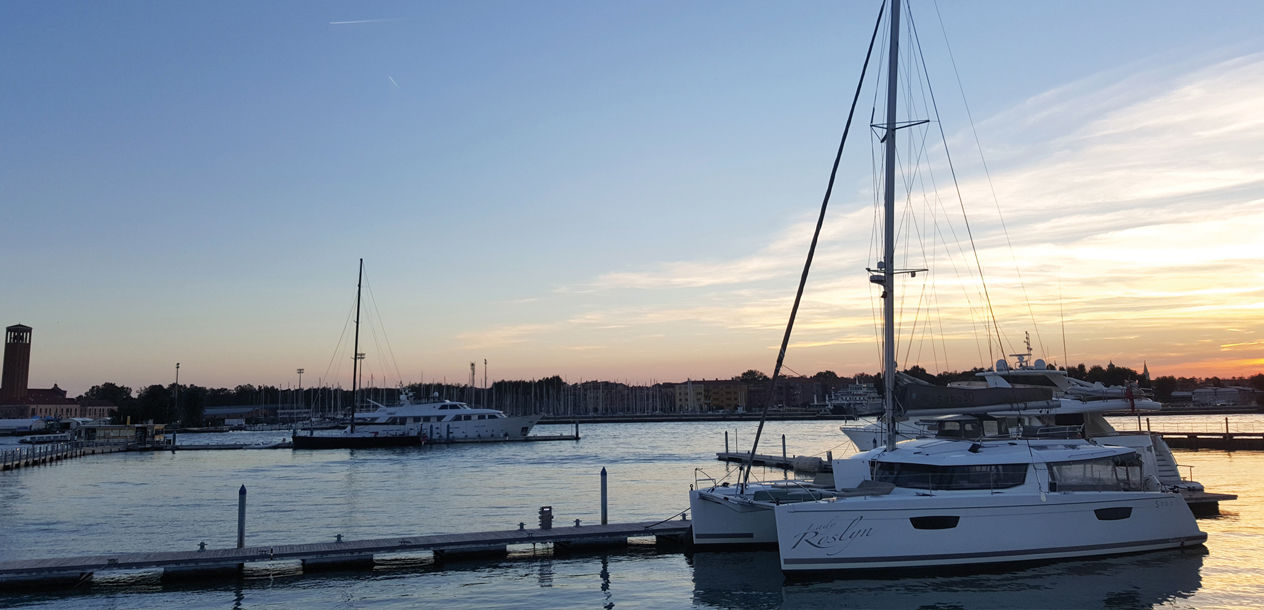 Day 2
We are up early for the short vaporetto ride from the marina to Saint Mark's Square and for a day full of exploring the canals and alleyways of Venice. Up until 2015, it was possible to purchase a temporary license to ...
Become a member
Become a Multihulls World Community Member for free and get exclusive benefits
Become a member
What readers think
Tell us your opinion